To play its role as the official partner of the 75th Cannes Film Festival to the T, Chopard has unveiled a glittering saga that perfectly represents the Maisons 25th blockbuster participation. The stunning Red Carpet Collection is a marvel comprising 75 Haute Joaillerie creations that genuinely demonstrate the theme 'Chopard Loves Cinema.' Like a 70 mm film holds a ton of imagination and creativity, Chopard's Caroline Scheufele has managed the same magic with precious metals and mesmerizing gems.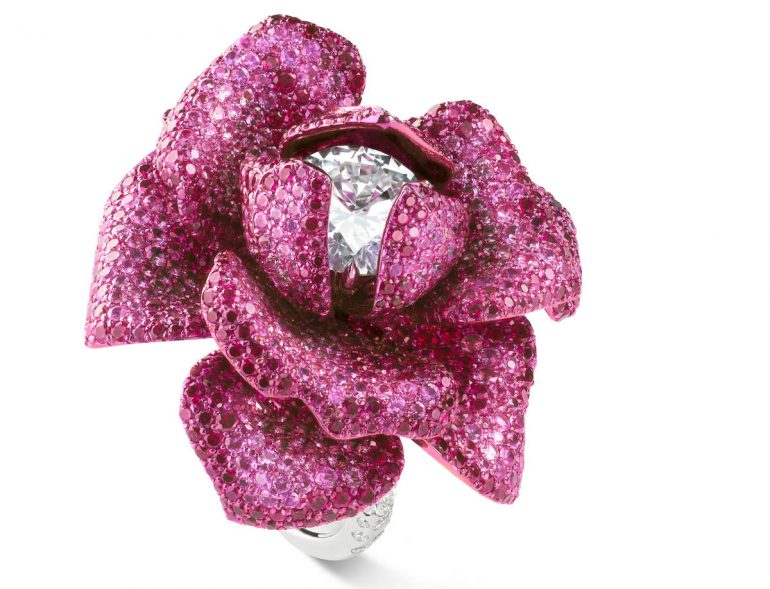 Inspired by the early days of cinema are some stand-out pieces in the Red Carpet collection, like a stunning choker entirely crafted from diamonds totaling 204.35 carats. Bringing back the allure of black and white movies is this classic piece weaved by the talented hands of Caroline Scheufele. The fantasy world of film is best represented by the captivating "Pumpkin" ring inspired by the Cinderella fairy tale. The ring tells a wondrous tale of its own as the ball comprising of glistening spessartite garnets and tsavorites secretly open to reveal a legendary diamond slipper.

Yet another excellent example of superlative craftsmanship and originality is the rose-shaped ring. Its petals are tenaciously carved from titanium and aluminum sheathed with pretty pink sapphires. Concealed within is a precious two-carat diamond at the heart of the flower, which eternally captivated its viewer like cinema.

Enhancing the Chopard Haute Joaillerie collection with its presence is a ring whose central 4.40 ct emerald is decorated with flimsy lacework further enriched with shimmering diamonds in mingling pear, heart, and round cuts. The best part about watching a movie for most cinemagoers is the climax. Racing heartbeats, waiting for the final revelation, this similar experience comes forth with Chopard's characteristic ornate timepieces.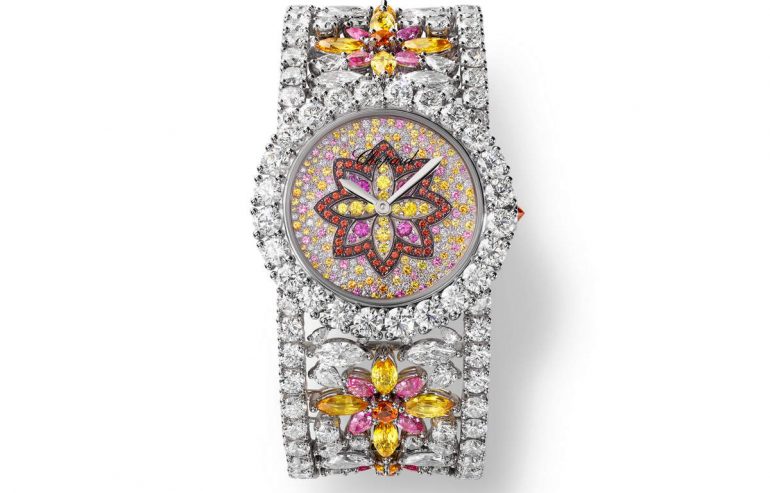 The Red Carpet Collection pays tribute to the 75th Cannes Film Festival with an assortment of no less than 75 Haute Joaillerie creations. The two variants are the vibrant superstars of the collection. While one dons classic old-world glamour with rosettes of diamonds, pink, yellow and orange sapphires, the other combines diamonds with exquisite heart-shaped rubies. These sparkling masterpieces can be admired on the famous red carpet of the Festival's preview screenings.