With the holiday season coming up, we're often left racking our brains for gifting ideas. At the same time, many of us struggle with keeping the kids (and ourselves) occupied in all the free time at hand. Well, here with a one-stop solution for all is Lego with an all-new Titanic set!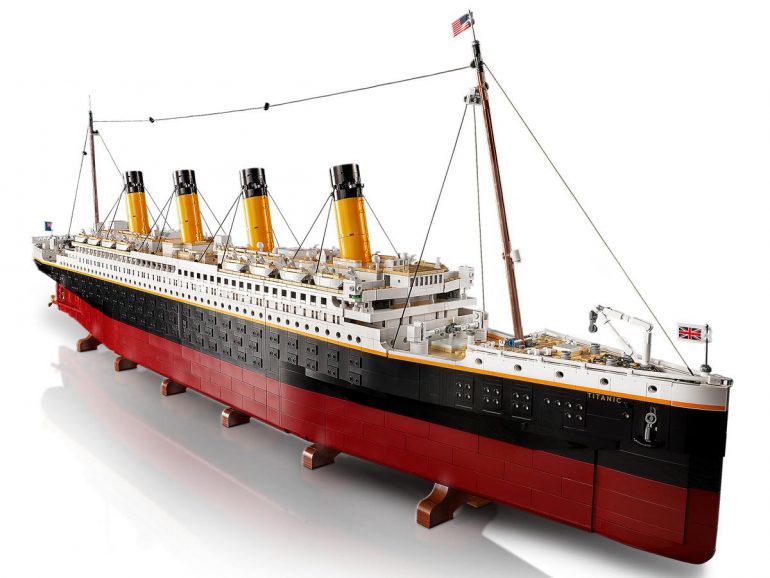 The super-detailed ensemble comprises a whopping 9,096 pieces and is touted as "one of the most challenging building experiences to date." It features intricate, authentic details and comes complete with cargo cranes, swimming pools, lifeboats, promenades, multiple decks, and full functioning ship features such as working anchors and adjustable masts.

The outside of the Titanic replica measures 53 inches long and apes the ship's ill fate by breaking into three sections. Creators can pull it apart and peek inside the hull to find multiple floors of passenger rooms, the iconic grand staircase, a smoking lounge, and detailed boiler and engine rooms.

Commenting on it, Lego, in a press release, said, "As well as its sheer size, the Titanic was known for its unrivaled grandeur, which has been faithfully captured in the set. Beneath the unmistakable exterior of the LEGO Titanic, there are several interior rooms to explore, including the First-Class grand staircase, which spans six decks, and the Jacobean-style dining saloon, which was located on the ship's D deck."

While narrating the experience of designing this complicated wonder, Mike Psiaki, the design master at the LEGO Group, further remarked, "It has been an incredible journey to recreate this iconic vessel from LEGO bricks, using blueprints created over a century ago. Designing the LEGO Titanic with such a focus on immense detail and scale, but also accuracy has allowed us to create one of the most challenging building experiences to date."

Recommended for ages 18 and above, the Lego Titanic set (completed with 9,090 pieces) is priced at approximately $630 USD. It will officially hit the shelves on November 8, 2021 and can be purchased from select brand outlets as well as online. Ready for some Lego fun?
[Available at: LEGO]