Chinese art collector Liu Yiqian is living proof that being incredibly rich involves not thinking twice before swiping your Amex card for a massive expense of millions. Being a millionaire or billionaire takes you over such modest actions. You certainly dont bother yourself with reward points. When the Shanghai-based collector paid $36 million (HK$281 million) for a rare porcelain 'chicken cup' using his American Express Centurion Card, little did he know of the advantageous side effect of his enormous spend- nearly 422 million reward points. The man was rapturous on learning the points gained after his sky-high bid for a palm-sized Ming dynasty (1368-1644) cup.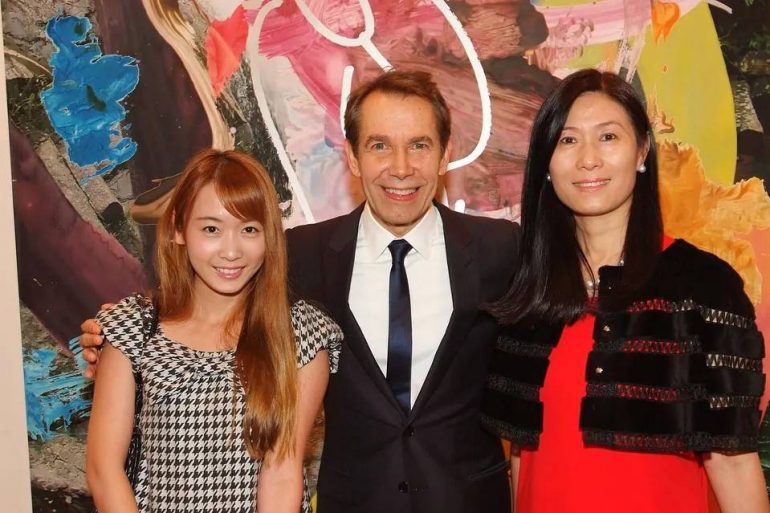 "He didn't even know. He is checking now to find out about how many points he can get." Liu's daughter stated. According to Sotheby's, the American Express card was swiped 24 times post a heated seven-minute auction war, which led to the frowned-upon celebratory sip. In my opinion, it is a natural and unpretentious way to enjoy a hard-earned win, but it is considered contemptuous by the cultured Chinese.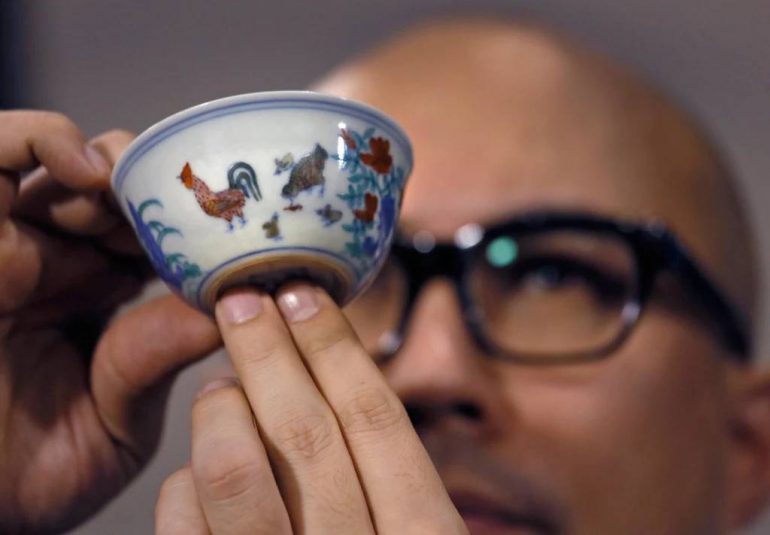 "Emperor Qianlong has used it, now I've used it," said Mr. Liu of his chicken cup, referring to one of the Qing Dynasty's most celebrated emperors. "I just wanted to see how it felt." Why did Liu Yiqian use his Amex card to buy a venerated object kept in museums or on a pedestal by private collectors with expensive taste? He used his credit card, denominated in Yuan because currency restrictions didn't allow him to transfer that much money directly from China to Hong Kong. According to Economic Times, capital controls limit individuals from moving $50,000 annually outside the country. It is worth knowing that the points are based on the Hong Kong dollar which was worth 0.1275 of the US dollar when this transaction happened. Having said that this purchase would have still earned Mr. Liu close to 28 million frequent flier miles.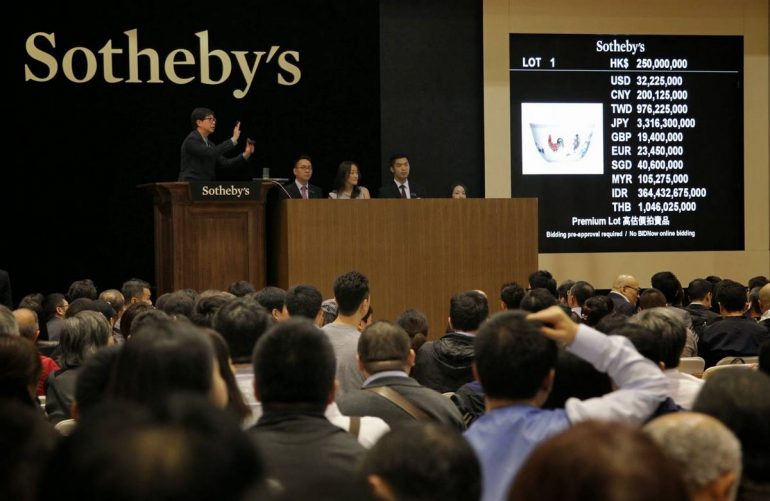 The taxi-driver turned mega art collector Liu Yiqian Liu also bought a $170 million painting, Amedeo Modigliani's Reclining Nude, using his American Express card. With the purchase made on a one-year payment plan, the family earned two billion points or 132 million frequent flyer miles. The clan could take round-trips from London to New York in first class 733 times or, in simpler words- fly free for life! That's an enticing offer, even for a man worth $1.4 billion. The billionaire art collector foreseeably holds the record for the highest number of credit card rewards earned and the most expensive thing purchased with a credit card.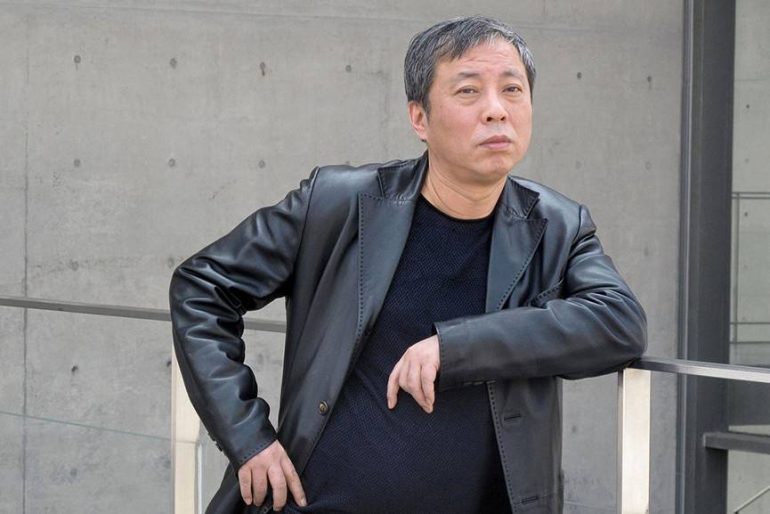 Liu Yiqian, the crude billionaire and the darling of auction houses –
Liu Yiqian is the chairman of the Sunline Group, a Shanghai-based investment company, and is worth $1.4 billion. He is well-known among auction houses as the founder of the renowned Long Museum. Despite his wealth and almost endless art collection (the man has no idea how much his art collection is worth), he deprecatingly calls himself a tuhao – the Putonghua term for nouveau riche with barely the culture to match the wealth.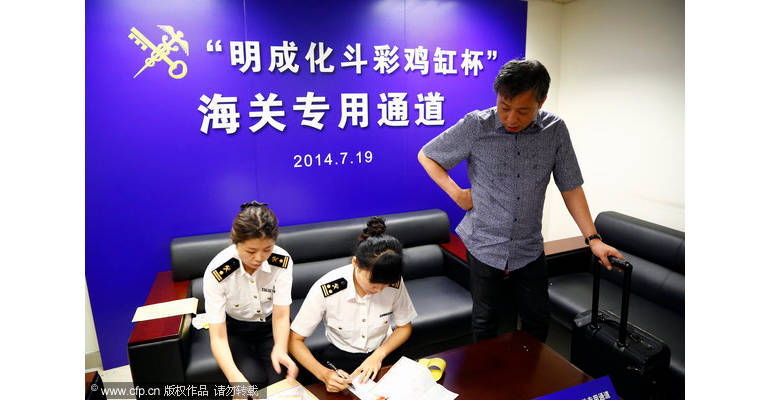 And he did demonstrate the same by sipping from his revered $36 million Ming Dynasty cup. Slip-up aside, billionaire Liu Yiqian's colossal collection of Chinese art suggests a more refined taste than he reveals. The Long Museum is a significant tourist attraction displaying over 200 Chinese artworks like oil paintings, ink works, sketches, block prints, and sculptures that also attracted Hollywood A-lister Angelina Jolie.

What makes the Amex Centurion card so unique?
The American Express Centurion card, or "black card," is an invitation-only card found in the pockets of the world's biggest names or biggest spenders. An even bigger status symbol than your sports car is this tiny piece of plastic that singlehandedly casts a better impression than one's baubles. The Amex card has no official credit limit, which means shopping sprees are endless, as seen with billionaire art collector Liu Yiqian Liu. It's not just the ease of purchasing ultra-expensive things, but also the points earned land billionaires some pretty impressive deals.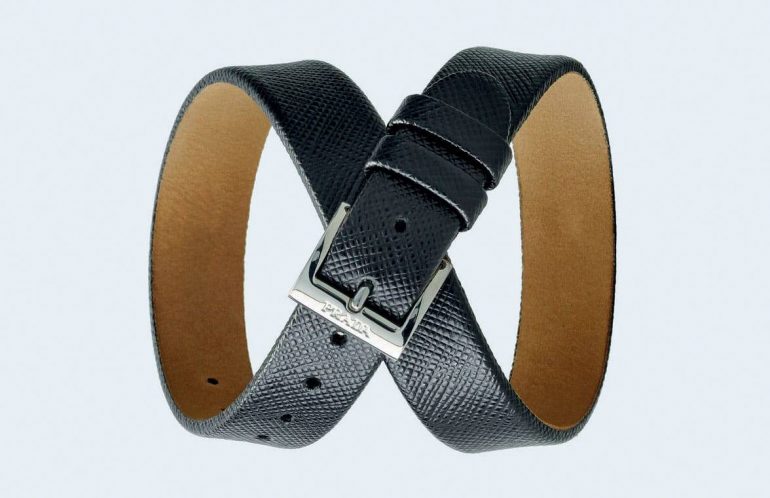 The Centurion Card is accompanied by a luxurious wearable bracelet designed by Prada. The bracelet is enabled with "Tap to Pay" technology allowing card owners to make purchases with a tap instead of pulling out their card (unless you want the nod of approval from the cashier). These ultra-stylish bracelets can be engraved at Prada stores in Beverly Hills and New York. The Black Card also brings to the table benefits like a dedicated concierge and complimentary companion airline tickets on international flights. Additionally, trips to high-end brands like Gucci and Saks with the card in tow also get them a personal shopper.