While toilets and especially those with public access are often plain jane and even downright nasty in some cases, industrial designer and maverick March Newson has unveiled a lavatory design in Tokyo that is awe-inspiring and quite a spectacle instead!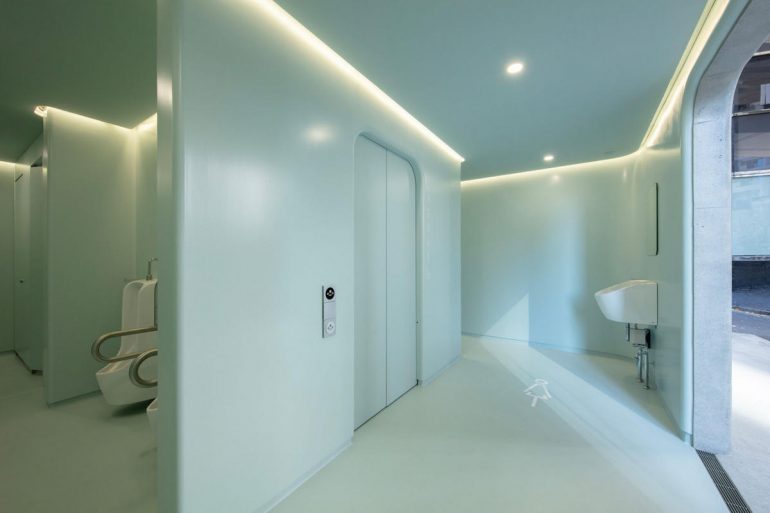 Topped with a traditionally shaped copper roof in Shibuya, the structure forms part of other lavatories designed by architects including Tadao Ando, Fumihiko Maki, and Shigeru Ban, as part of the Tokyo Toilet project.

The ingenious toilet is made from concrete and is designed to be highly functional, with men's and women's toilets placed on either side of a centrally existing disabled person's toilet. As per the designer, its make is based on functionality and simplicity with an aim to be a comfortable and lasting space.

The most outstanding feature of the structure is the copper Minoko roof that is spotted on shrines, temples, and tea rooms in the country and pays an ode to vernacular Japanese architecture. On the inside, it features a monochromatic green for a seamless and hygienic finish that further evokes a sense of trustworthiness and honesty.

The Newson-designed toilet is the 14th from the Tokyo Toilet project (run by the non-profit Nippon Foundation) and is open to be public since it's official unveiling on January 20, 2023. Well, someone's finally got the brief of a lavatory right!
[All images by Nippon Foundation / Satoshi Nagare]