Mr. Beast is making the world love beasts' one challenge at a time. There was a time when people feared them, thanks to fairytales. But this YouTuber is changing that notion with his elaborate stunts and insane giveaways. Jimmy Donaldson, aka MrBeast, has amassed a massive following of 112 million subscribers who are regularly entertained by his OTT tasks and challenges. For his latest and grandest, MrBeast gathered 11 social-media stars, including IShowSpeed, LazarBeam, Vikkstar, Harry "W2S" Lewis, and Chunkz at London Southend Airport and asked them to hold their hands on the jet for as long as possible.

Keeping up with the tradition of massive sets and sprawling spaces, MrBeast rented out an entire London Southend airport to film and host the private jet challenge. The winner took home the esteemed title and the $2.5 million aircraft on the condition that they donated it to someone who needed it more than they did. The aircraft appears to be an old Hawker 800 and is a more than generous gift for this endurance test. Speaking of perseverance, the winner of the challenge managed to keep their hands on the private jet for a back-breaking 18 hours.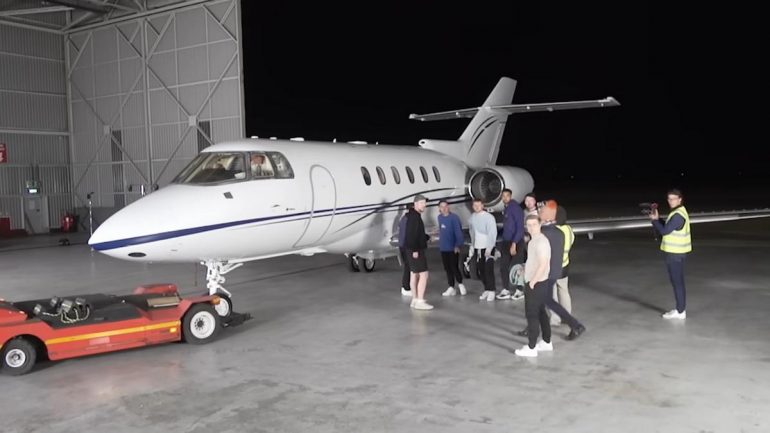 While we are on the subject of making generous offers, 24-year-old MrBeast was offered no less than a whopping $1 billion for his YouTube channel, which he turned down. He started his journey as a teenager with zero money in 2012, making videos on mainly Minecraft and Call of Duty. To make his content more creative, the man who aces attention-grabbing videos and donates large amounts of money bought an enormous studio enveloped by 100-acre land for future developments.