Whenever surfboard craftsman Roy Stuart carefully selects timber to burnish it by hand, he doesn't design just any surfboard but the ultimate luxury on a board and this time its in the form of the most expensive surfboard in the world. His latest design, the 10'6" Rampant surfboard is the product of 20 years of water-testing development and provides comfortable user-friendly surfing experience for $1.3 Million.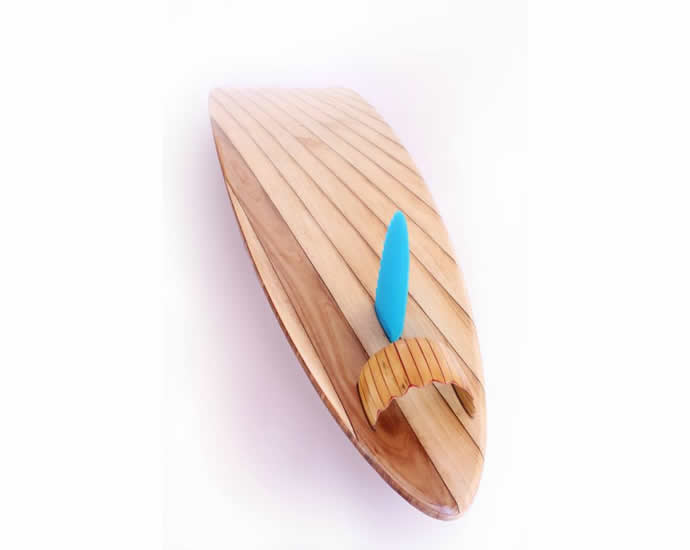 Weighing 31 pounds, the Rampant allows surfing at up to 35 miles an hour. Coated with the same 23-carat gold dragon inlay used in Roy Stuart's wooden 'Dragon' longboard, the surfboard is laminated with a red resin to provide buoyancy and a smooth response when the board is ridden. Yellow resin is then used to fill in the shapes leaving plenty of texture and then the gold leaf is layered on.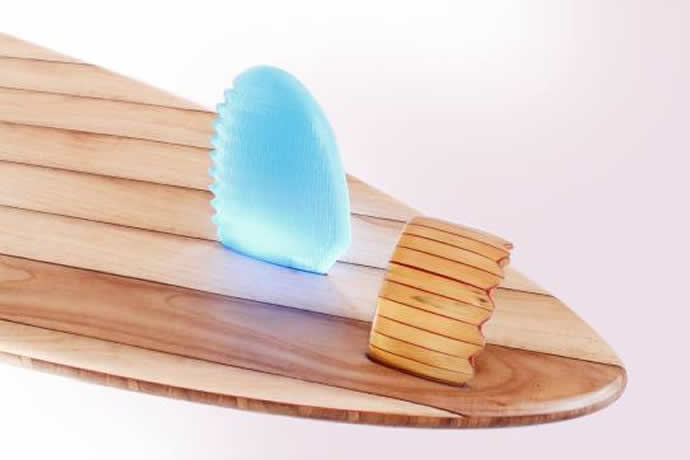 This time, secondary rail facets have been added to the Paulownia wood surfboard. Paulownia wood has a high strength-to-weight ratio, which makes it ideal for surfboards. The surfboard has a hollow wooden hull to contain spanwise water flow and improve lift-drag ratio. For high performance, the surfboard relies on a 6-inch Vort-X tunnel fin. The kahikatea wood tunnel fin provides effortless handling by supercharging the single fin without changing the handling qualities. With a wide tail the force required to get the board on the rail increases dramatically as speed increases, this changes the handling characteristics in response to changes in speed.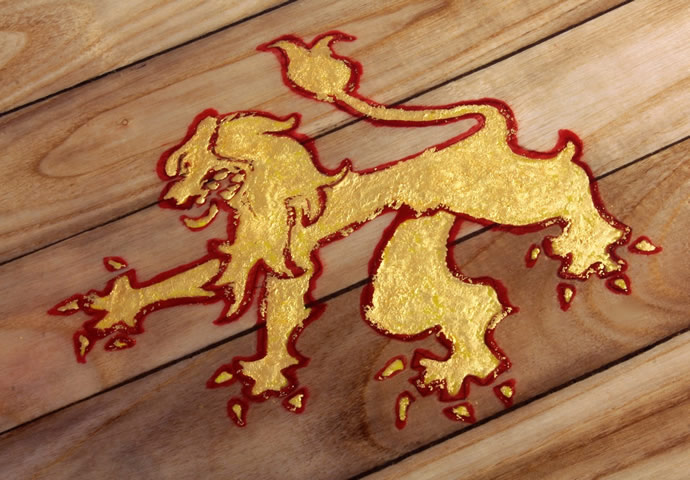 But you don't have to be a millionaire to be able to enjoy the water sport. There are plenty of cool surfboards that incorporate advanced hydrodynamics but are a lot more inexpensive to enjoy surf this summer.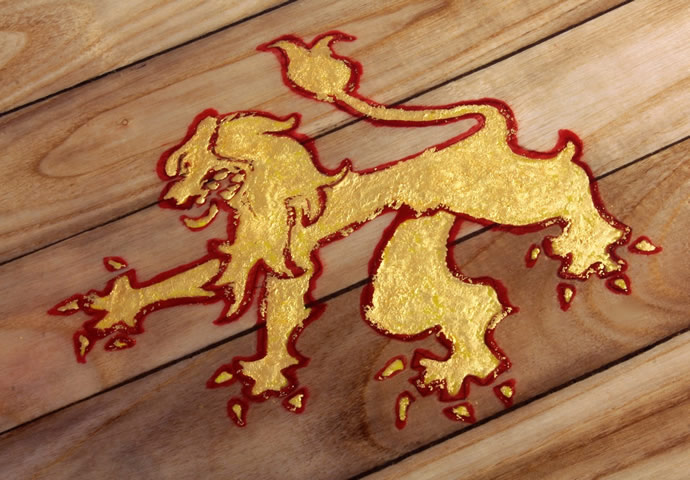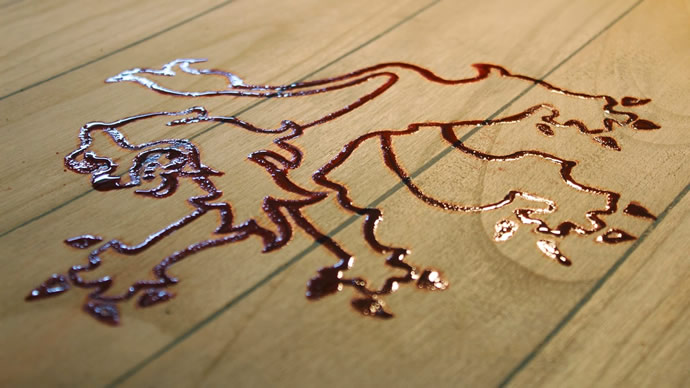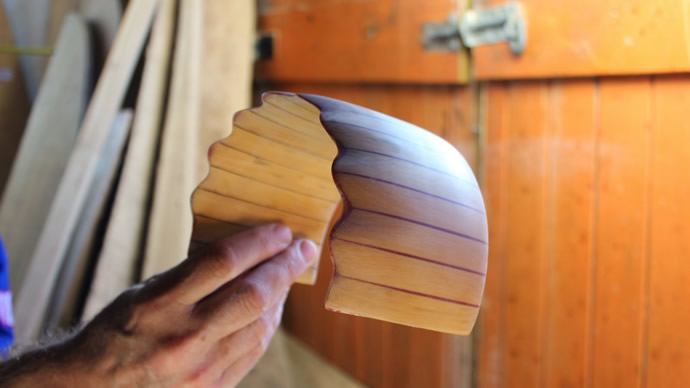 [Via – Wood-Wworking-Network]