They say an investment in education pays the best interest. Tuition in some reputed institutes like Switzerland's Institut Le Rosey indeed sounds like a massive investment. Shaping your future inside what is one of the most expensive schools in the world can set you back by $132,000 a year in tuition fees. This exceptional temple of education brings together students from across 65 nations. We take a closer look at this world-renowned Swiss boarding school, its lavish campuses, culture, and what makes Roseans leaders ready to take on the world:



The incredible Institut Le Rosey:
Le Rosey was founded in 1880 by Paul-Émile Carnal on the site of the 14th-century Château du Rosey in the town of Rolle. Le Rosey has gained the moniker 'School of Kings' as it features among the oldest boarding schools in Switzerland and the world. This bi-lingual institute operates between Switzerland's Main Campus in Rolle and the school's Winter Campus, a beautiful village of chalets in the charming ski resort of Gstaad, where the school transfers from January through March, something no other boarding school in the world practices. Le Rosey takes in nearly 400 students and equally divides them between boys and girls aged 7 to 18. This global platform ensures an international atmosphere through a quota that allows only 10% of the students from a single country.

Why is it the most expensive school in the world?
Two manorial campuses, $132,000 a year in tuition fees, a posse of 150 teachers, and support staff for 400 students (The student-teacher ratio is 5:1 with the average class size being fewer than 20 students) add to the exorbitant fee. Also, 30% of its students join universities ranked in the top 25 globally, making Le Rosey a sought-after school and hence expensive. Felipe Laurent, an alumnus and Le Rosey spokesman, told Business Insider, "Evidently, we are Switzerland's oldest international boarding school. We have a certain weight that goes through the name because of families that have been here before. "I think that some families are looking for that." He added, "They might have studied here, and so they want their children to continue that sort of legacy."

Indomitable scale and stature:
The main campus of Institut Le Rosey spans 28 hectares of landscaped grounds. The school's sailing center, dubbed 'Fleur d'Eau,' is situated along 100 meters of shoreline on Lake Geneva, where one will find ten dinghies, three motorboats, and a 38-foot yacht. Does one wonder what such an expansive piece of land hold for only 400 students? Le Rosey possesses 179 bedrooms with en suite bathrooms, 48 apartments for Le Rosey teachers, a theatre, three dining rooms, two cafeterias, an auditorium, two gymnasiums, and an ecumenical chapel. As far as the academic wing is concerned, there are no less than 53 classrooms, eight science laboratories, 14 specially-equipped rooms, two infirmaries, and a library with an impressive 30,000 titles.

Le Rosey holds a reputation for its lavish sports curriculum featuring every sport in the book. From ten clay Tennis courts, an 82 ft indoor pool and wellness center, an outdoor pool, three football pitches, a synthetic rugby pitch, a wood chip running track, and a shooting and archery range, Roseans have it all ! Add to this list an open-air theatre and a computer-regulated greenhouse! Off-campus, Le Rosey flaunts a private Equestrian center housing 30 horses, an indoor riding school, a Dressage area, and a clubhouse.

Exceptional architecture:
Studying in Le Rosey is a great experience but getting to Le Rosey is quite the ride. The drive to the Rolle campus brings forth the best of Switzerland, meandering through a fairy tale terrain of winding country roads, past fields, farms, and vineyards. It gets enchanting when you can spot the glistening lake in the distance against snowcapped mountains. One completely fathoms the world that will unravel on reaching the campus's electric gate that leads you to the 14th-century Château de Rosey.

The highlight of the campus is the Paul and Henri Carnal Hall, a $52 million building designed by Swiss architect Bernard Tschumi and named for the school's founder and his son. The structure houses a black-box theater, educational spaces, a learning center, and a restaurant. The large concert hall and performance space boasts nearly 1000 seats, where students come together for conferences, plays, musicals, concerts and anything else that feeds the cultural appetite of Rosey students.

World-class education and activities:
The bi-lingual school splits students into four stages: juniors, cadets, Jeunes seniors, and seniors. At the high school level, students choose between the baccalauréat français or the International Baccalaureate diploma. Michael Robert Gray, the headmaster since 2002, shared with Town and Country mag, "Le Rosey is about more than the academic, although we are very good at that." He continued, "Alongside knowledge, ideas, and understanding, parents want their children to socialize, be creative, and learn about other cultures."

One thing is a given; if nothing else, students leave Le Rosey as an expert skier. The aggressively sporty institute offers ski lessons four days a week. The students receive lessons in the morning and spend the afternoons schussing down Eggli and Wispile (if you're a boy) or Schönried (if you're a girl). "If you ski for three months a year from ages eight to 18, you will be a near-Olympian," said a former pupil.

In addition to sports, over 60% of the students play an instrument or sing, and they participate in the school's orchestra, chamber orchestra, choir, or individual rock bands. Roseans enjoyed many unique activities in 2021, such as visiting Payerne airport to meet with one of the most innovative Swiss start-ups, Solar Stratos. Roseans were seen honing their sailing, water rescue, and first aid skills on Lac Léman under the guidance of a Rosey teacher.

Going beyond their majestic Swiss campus, some Roseans enjoyed a cultural trip at Chyulu Wilderness Camp in partnership with the Maasai community. In the Savannah, a camp beyond the usual tourist trails, Roseans discovered the real Africa. Such opportunities can only be given at a school like Le Rosey. It is beginning to make sense why the school is expensive and what makes it so sought-after.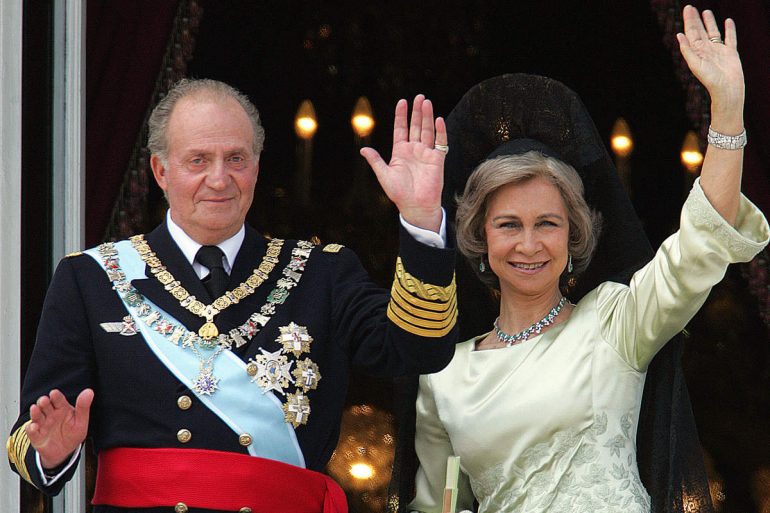 Glittering alumni:
Le Rosey has a 5,000-strong alumni association worldwide. Felipe Laurent said the school's former students "kind of have this longing that our time at Rosey was a beautiful time in our lives. It is a place where dreams can happen." The oldest and most revered Swiss boarding school has a dazzling list of alumni that includes dynastic families, including Hohenzollern, Cavendish, Rothschilds, Koskulls, Rockefellers, and more. In addition to the above, there is royalty like the Shah of Iran, Prince Rainier, the Duke of Kent, King Fouad II of Egypt, King Juan Carlos of Spain, King Albert II of Belgium, and the Aga Khan. The list seems rather endless as Princess Marie-Chantal of Greece and her sisters Pia Getty and Alexandra von Furstenberg studied at the esteemed Swiss institution. From financier Arki Busson, John Lennon's son Sean, Diana Ross's and Elizabeth Taylor's children, everyone has made it to Institut Le Rosey.