Your wedding day is one of the most exciting and rewarding days of your life. You are marrying your best friend and embarking on a new adventure together. Planning a wedding, on the other hand, can be an incredibly stressful and expensive ordeal. There are seating arrangements to plan, food to taste, and the dress to choose. It is estimated that the average cost of a wedding in 2018 was $45,000. This is an $18,000 jump from the average wedding in 2017.

A successful marriage has nothing to do with how much money you spend on the wedding day. A happy married life is all about communication, respect, and building intimacy.
Regardless, whether your wedding is simple and affordable or absolutely extravagant, even the most expensive price tag you'll encounter on your wedding day is nothing compared to these celebrity weddings. From royalty to Hollywood hotties, here are 11 of the most expensive weddings in the history of marriage.

11. Tom Cruise and Katie Holmes – $2 million
Dawson's Creek actress Katie Holmes married movie star Tom Cruise in a $2 million-dollar ceremony in 2006. While they had an unsuccessful marriage, their ceremony was one to beat.
The bride and groom both wore Armani and it was reported that the luxurious Swarovski crystals attached to Katie Holmes' dress took 350 hours to attach.
The couple personally flew all of their guests out to celebrate their lavish Italian wedding in the 15th century Odescalchi Castle in the town of Bracciano, Italy. The glittering celebrity guest list included such names as John Travolta, Victoria Beckham, Will Smith, Jim Carrey, and Jennifer Lopez.
Guests were serenaded by the Italian singer-songwriter Andrea Bocelli and could help themselves to the five-tiered white chocolate wedding cake.

10. Heather Mills and Paul McCartney – $3.6 million
In 2002, model and businesswoman Heather Mills married Beatles bassist and singer Paul McCartney in a ceremony that was blitzed with media attention.
The wedding was held on the grounds of a 17th-century Irish chapel with 300 guests in attendance. Afterward, the reception moved to a remote castle in Glaslough, Ireland for music and champagne.
The bride entered the chapel to "Heather", a song her husband had written for her on his "Driving Rain" album. The couple exchanged vows and it is said that the wedding bells rang for more than 20 minutes after the newlyweds left the grounds.
Guests were then treated to an Indian vegetarian banquet, a troupe of Indian dancers, a ten-piece band, dancing, champagne, and cake.
Even the weather added to the romance of the day, with the light rain leaving the sky with a beautiful double rainbow appearing over the castle grounds.

9. David Gest and Liza Minnelli – $4.2 million
American producer and television personality David Gest married Oscar winner and daughter of Judy Garland, Liza Minnelli.
Their extravagant 2002 ceremony was held on Fifth Avenue in New York and had many celebrity guests. Notably, their maid of honor and best man were Michael Jackson and Elizabeth Taylor.
The couple did not have a happy married life, and as grand as their wedding was, their divorce was even bigger. The couple stayed together for less than a year before filing for what is often referred to as the dirtiest divorce in Hollywood.

8. Chelsea Clinton and Marc Mezvinsky – $5 million
As the daughter of the former President of the United States, it is no surprise that Chelsea Clinton's wedding to American investor Marc Mezvinsky was going to be one to remember.
This New York interfaith wedding took place at Astor Courts for a reported $200,000 price tag. And that wasn't the only expense!
The 5-foot gluten-free wedding cake is estimated to cost between $8,000-$10,000, the flowers crept in at $250,000, and of course, there was the price of security which came in at a cool $30,000.
An 18-piece big band orchestra serenaded all 400 guests all night long with only the classics, such as Frank Sinatra. As the evening progressed into the early hours of the morning, the party-goers were taken out to a tennis court after-party where a DJ played.

7. Wayne Rooney and Coleen McLoughlin – $8 million
English professional footballer Wayne Rooney married Coleen McLoughlin in 2008 in a 700-year-old Abbey near Genoa, Italy. The reception was held there also.
The couple flew their 64 guests by private jet to their wedding venue and had Irish band Westlife play during their reception. Interestingly, the couple requested that their guests not buy gifts, but rather, make donations to a children's hospital in Liverpool.
This lavish price tag was paid in part by a magazine that got exclusive rights to showcase the wedding day in their pages.

6. Prince William and Kate Middleton – £34 million
In one of the most watched weddings since Prince's William's parents, Charles and Diana, this 2011 celebration had quite the price tag.
The ceremony took place at Westminster Abbey. It is estimated that the price of security came in at £30,000, meaning the wedding and reception itself was only £4 million. Her wedding dress? A cool £434,000.
This successful marriage's wedding was chock-full of royalty and A-list celebrities, such as George Clooney, Elton John, and Joss Stone.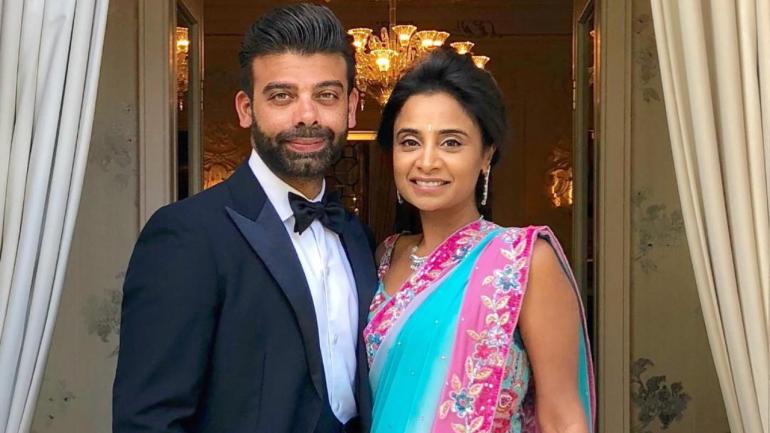 5. Amit Bhatia and Vanisha Mittal – $66 million
If you thought 34 million was a lot to shell out for a single day's celebration, wait until you hear the details of British-Indian businessman Amit Bhatia and wife Vanisha Mittal's wedding.
This couple is the second on our list to get married at the luxurious Palace of Versailles.
During the wedding, there was a scripted play, Moulin Rouge style dancing, and a French opera. There was also a guided tour of the palace, dancing at Le Grand InterContinental Hotel.
There were also spas, rooms, mobile phones, and nearly £1 million spent on spoiling and pampering the wedding guests.
For their wedding meal, the couple flew in their favorite chefs from India.

4. Prince Charles and Princess Diana – $70 million
From her glorious dress to the infamous vow mishap, the royal couple Prince Charles and Princess Diana's wedding is one of the most famous in the history of marriage.
While this couple did not have a happy married life, they had a beautiful wedding. Much like their son's wedding, listed above, much of their wedding budget was spent on security.
This fairy-tale wedding was televised live from St. Paul's Cathedral in London – the same venue where King Henry VII's son, Prince Arthur, married Princess Catherine of Aragon. Prince Arthur would pass away before the young couple could consummate their married, and Catherine then married Arthur's brother, King Henry VIII.
Diana had a 25-foot-long train and 27 wedding cakes. Her wedding ring, a white gold, 12-carat oval Ceylon sapphire surrounded by 12 solitaire diamonds, set Prince Charles back by $37,000 in the 1980s and is now worth more than $500,000.

3. Sheikh Mohammed bin Zayed Al Nahyan and Princess Salama – $100 million
Crown Prince of the Emirate of Abu Dhabi Sheikh Mohammed bin Zayed Al Nahyan married Princess Salama in 1981. The couple has never come out and said exactly how much they spent on their wedding, but it is estimated that it is somewhere around $100 million. Their wedding lasted seven days and was held in a 20000-seat stadium specially built for the occasion.

2. Margaret of York and Charles the Bold – $200 million
In the history of marriage, the 1468 medieval wedding of Margaret of York and Charles the Bold (of Burgundy) is one of the most expensive.
By today's standards, the ceremony would have been well over $200 million. Their extravagant ceremony involved performances, jousts, pageants, gold, horses, a specially designed crown, dancers, musicians, and feasts that went on for days on end. The couple even had a wine fountain made for the occasion.

1. The Billion Dollar Wedding of Said Gutseriev and Khadija Uzhakhovs
If a successful marriage hinged on an expensive wedding, then Said Gutseriev and Khadija Uzhakhovs will have a very happy married life.
Said Gutseriev is a billionaire oil heir who married a Moscow student Khadija Uzhakhovs in 2016. Their wedding has been called one of the most expensive in all of history.
The couple had an upscale venue in Moscow that was covered from floor to ceiling with flowers. The bride's gown was said to cost $25,925 and was weighed down by 28 pounds worth of beadwork.
Their lavish cake was taller than most of their guests. Who, by the way, got to listen to live performances of Jennifer Lopez and Sting and experienced a firework display to cap off the celebration.
Author Bio: Rachael Pace is a noted writer currently associated with Marriage.com. She provides inspiration, support, and empowerment in the form of her motivational articles and essays. Rachael enjoys studying about today's evolving forms of loving partnerships and is passionate about writing on all types of romantic connections. She believes that everyone should make room for love in their lives and encourages couples to work on overcoming their challenges together.