It's high time we changed the meaning of the adage 'a dog's life' because pets are increasingly living lavish lifestyles that will put most of our daily lives to shame. Pet owners aren't stopping at anything to make their pups feel special, from exotic facials, limo pick-ups, pet butlers, and more. To prove this point further is a story that shows dogs are, in fact, living a far better life, and Lewis, the jet-setting dog, is barking proof. While most of Australia counts down the days until international travel returns, the former racing greyhound has flown from Sydney to Italy in business class with Singapore Airlines.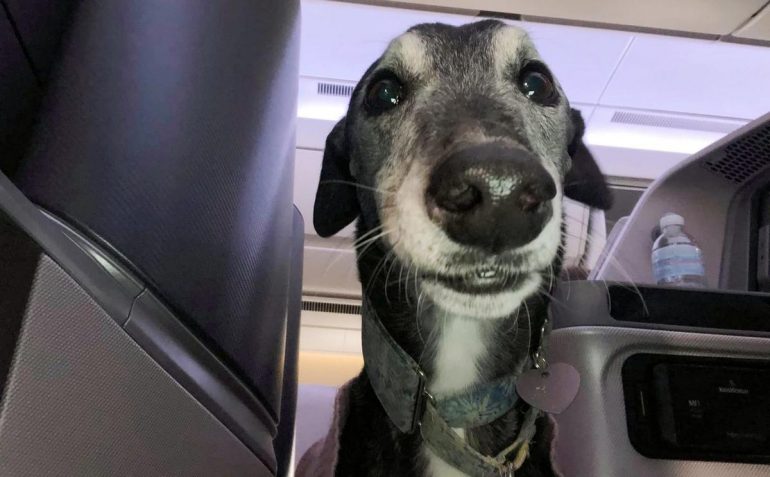 His mum rescued Lewis from Melbourne-based Greyt Greys Rescue, a non-profit group manned by volunteers dedicated to rescuing, adopting, and fostering former racing greyhounds. Lewis, in return, decided to keep her company in her move from Melbourne to Italy, albeit in an expensive business class. He must be a very good boy as instead of traveling in a kennel in the cargo hold, he was upgraded to Row 1 on a relatively empty flight. There is no beating Singapore Airlines when it comes to making a mark, even on a doggo.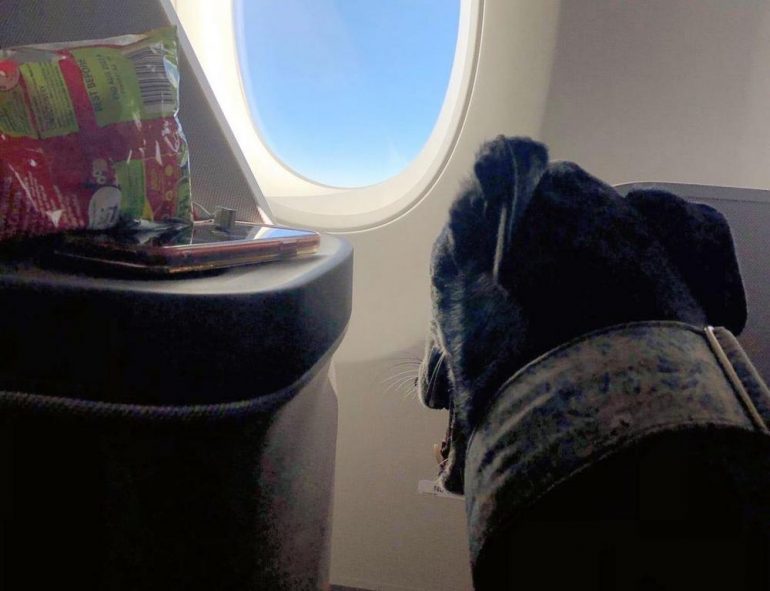 On learning the four-legged friend was celebrating his birthday, the crew lavished him with cake and sweet treats to make it an event followed by several praises. They referred to him as "the best dog they've ever had, including fully-trained service dogs." No crying, no accidents, just stretching in his roomy cabin and plenty of naps during a 16,500-kilometre international journey.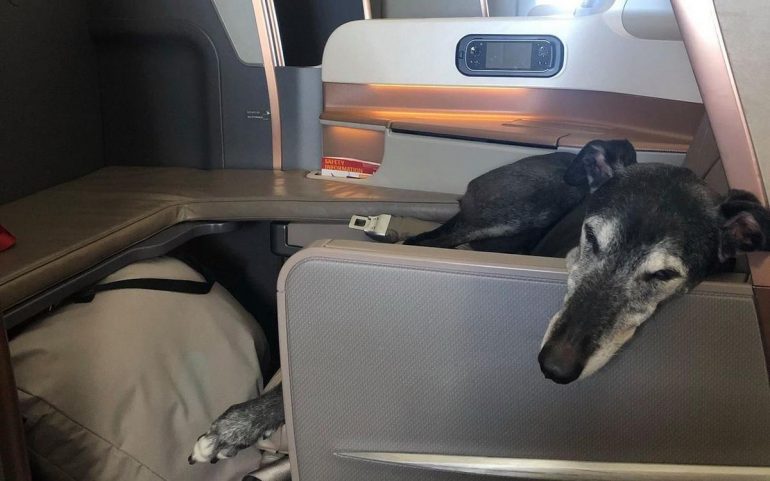 Many kids could take a lesson or two from the adorable furry friend who now must be baking under the warm Italian sun. Only a few days ago, a dog owner to book an entire Air India Business Cabin for his pet to travel in style. The Maltese snowy furball took the Air India flight AI-671 that departed from Mumbai with its owner to Chennai. In just each other's company and ample room, the two-hour-long flight cost the dog owner nothing less than nearly $3300.