If you fancy a European house for the summer and have $69.3 million to spare, I'd propose spending it on the French Riviera estate, Villa Alang Alang. The lavish property is not only recognized for its title as the most expensive house in Europe but more so for its habitué. Only last week, the eight-bedroom mansion witnessed a private-impromptu performance by Sting for a select group of patrons from the music fraternity.


Of course, given its avant-garde clientele and gorgeous cliff-hanging location, the mansion is sold out during the Cannes Film Festival. With eight bedrooms and bathrooms, three entertainment spaces, a private nightclub and cinema, Villa Alang Alang is a space for those truly seeking an extraordinary lifestyle experience.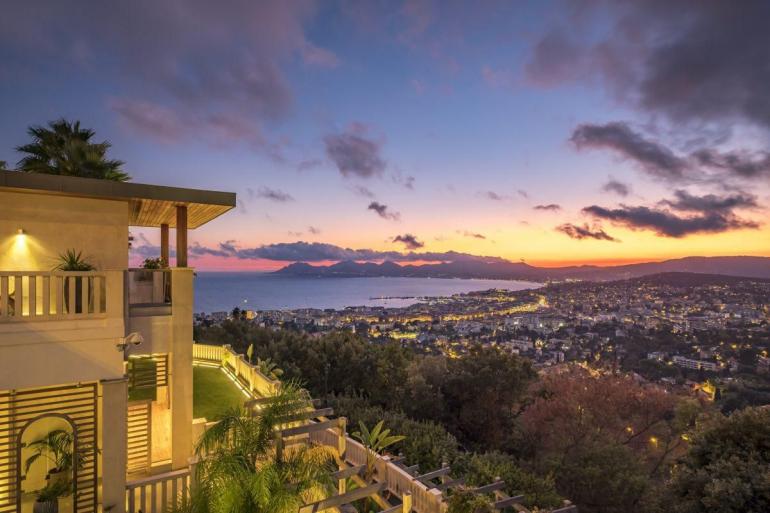 Allow me to spill the beans on its other offerings that also includes a 25-meter pool that overlooks the gorgeous town of St Tropez and the Mediterranean Sea. The extensive 3.25-acre plot features a 'private beach', which is more of a stone-walled sand area, a state-of-the-art gym and spa, and also houses a well-manicured garden that completes the space.

"The beach is incredibly popular with kids, and as far as we know Alang Alang is the only property on the Riviera with this kind of feature. There's just less reason to leave this place, and in fact, we're seeing guests cancelling loads of things in order to just stay at the property and enjoy, relax, work out at the massive gym and visit the spa, things like that," says Knight Frank's Riviera CEO Fredrik Lilloe.

Until the owners discover a new set of inhabitants for their lavish property, it is available for rent at $415,000 a month.
[Via:Forbes]