A London home is set to break records as the most expensive property in Britain as it gets enlisted for sale for a whopping £250 million. The house is on Carlton House Terrace and enjoys the view of St. James' Park. With a floor space of 50,000 square feet, it is the biggest private home in Central London and 30 times bigger than a typical London family home. The six-story Grade I listed Regency mansion is within walking distance of Buckingham Palace, Trafalgar Square, and Piccadilly Circus.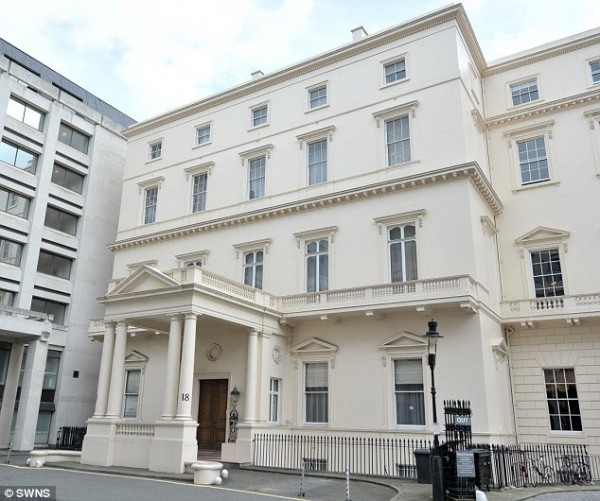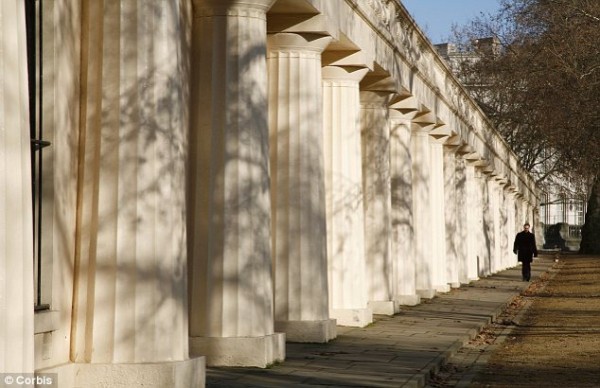 A 'strictly confidential' brochure circulating amongst the elite describes 18 Carlton House Terrace as 'probably the finest residence in London.' The owner has reportedly spent millions restoring the townhouse to its former glory. For. Details on the interior are sketchy as, for security reasons, only black and white photographs from the 1890s have been released. The living space is nearly as large as a whole football pitch. According to reports, the house has four stories above ground and two below that could be converted into a spa, cinema, and swimming area.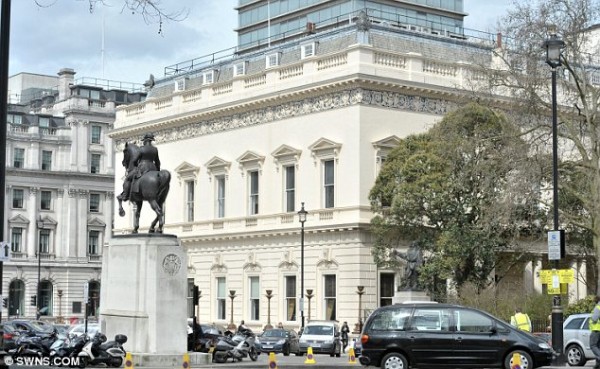 A Middle Eastern Royal family member currently owns the townhouse, which could cost potential buyers 700 times more than the £370,000 average property value in the capital. The previous record for a London sale is £136 million paid for a property at One Hyde Park in Knightsbridge.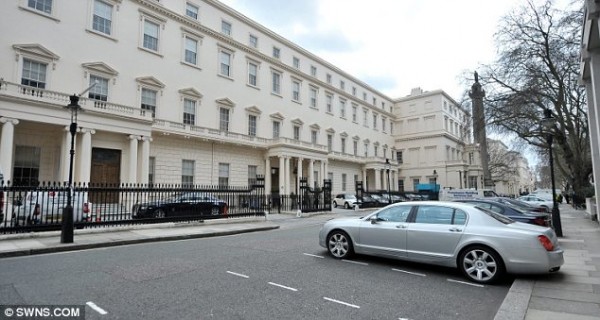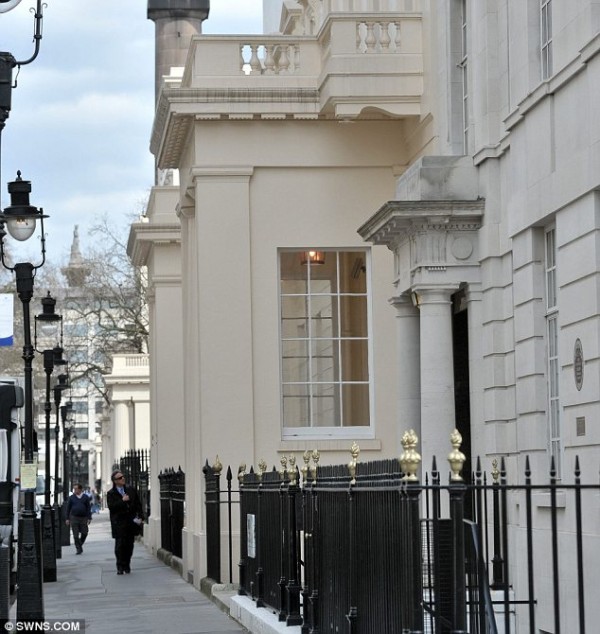 [Via – Dailymail]