The intense rivalry between Steve Jobs and Bill Gates, the founders of Apple and Microsoft respectively, is legendary; after all, it set the foundation upon which the modern tech world was built. The love-hate relationship between the two mega-personalities spanned over 30-plus years, transitioning from that of cautious collaborators to bitter rivals to eventually becoming friends with great mutual respect for each other. During the peak of their feud in the 1990s, things got so brutal that both often resorted to publicly insulting each other, with the jibes mostly being personal in nature. Fighting to establish dominance in the industry, both Jobs and Gates were overly critical of each other and their work during that era. However, there were rumors that did rounds in the late '90s suggesting the Microsoft founder's $130 million lake-front property was designed on Macs instead of Windows-powered PCs, which was seen as a major embarrassment for Gates.



Blueprinting the perfect embarrassment
According to an article published by Archintosh back in 1999, the rumor was believed to be started by a UPS driver who delivered items to the architectural firm that designed Gates' gargantuan Washington mansion Xanadu 2.0. Named after the fictional home of Charles Foster Kane, the title character of "Citizen Kane," the 66,000-square-foot property was designed by James Cutler Architects along with the award-winning architectural firm Bohlin Cywinski Jackson (BCJ). Back in those days, BCJ was well-known for using only Macintosh computers in all their offices across the US. According to a report, the company's Macintosh CAD systems were established in the 1980s and had quickly become one of the largest MicroStation Mac users.

MicroStation is a CAD software platform used in the architectural and engineering industries. It has been around since the 1980s. While the latest versions of the software are released solely for Microsoft Windows operating systems, it was available for Macintosh platforms in the 1990s. The Macintosh Quadra 700, which was sold by Apple Computer from October 1991 to March 1993, was capable of running the software.

Launched at the price of $5700 (equivalent to around $12,500), the Quadra 700 was the first computer from Apple to be housed in a mini-tower form factor. The specs included a Motorola 68040 CPU, 68 MB of RAM, and was available with either an 80 or 160 MB hard disk.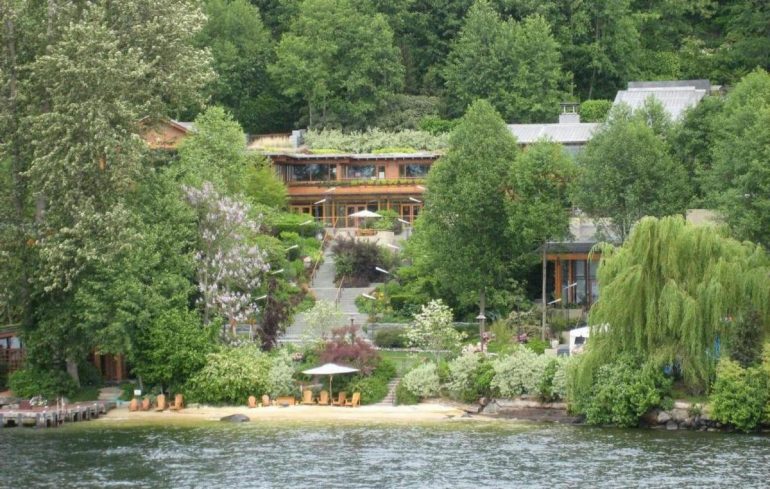 Unfounded rumor or a difficult-to-digest fact?
Was Gates' dream abode that overlooks Lake Washington in Medina, Washington actually designed using Macintosh computers? Well, the architects working with Bohlin Cywinski Jackson back then claimed that the megaproject was almost entirely drawn by hand, which was not an unusual thing to do in those days. Just about each and every part of the extremely complex design was drawn on sheets using traditional methods. However, the garage section of the mansion was apparently modeled in ModelShop by the BCJ architects working on the project.

There's no information on the kind of computers or tools used by James Cutler Architects on this project, however. Working closely with BCJ, they very well might have been inspired to use Macintosh computers for the design work. Who knows? But yes, Macs were in fact used for designing Gates' mansion, even if the involvement was extremely limited.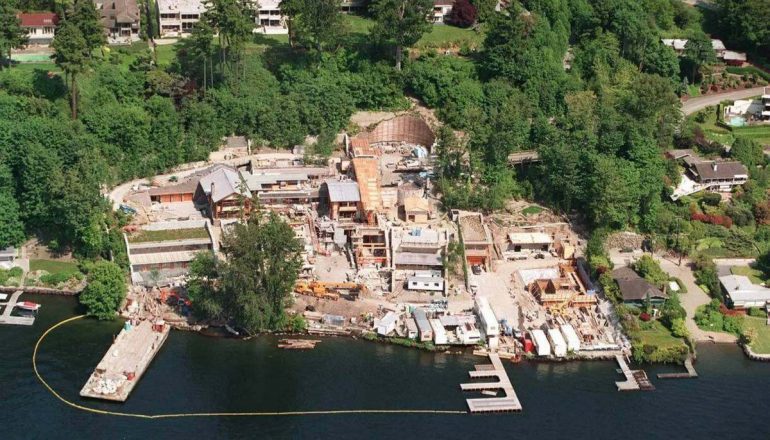 Xanadu 2.0 – an architectural marvel and a technological masterpiece
Bill Gates' massive mansion in Medina, overlooking Lake Washington, is considered one of the most expensive houses in the world. While it is currently believed to be worth $130 million, the billionaire was charged a whopping $1 million in property tax back in 2009 with a total assessed value of $147.5 million. The luxurious house was constructed at a cost of $63 million and took 7 years to be built with the help of over 300 construction workers.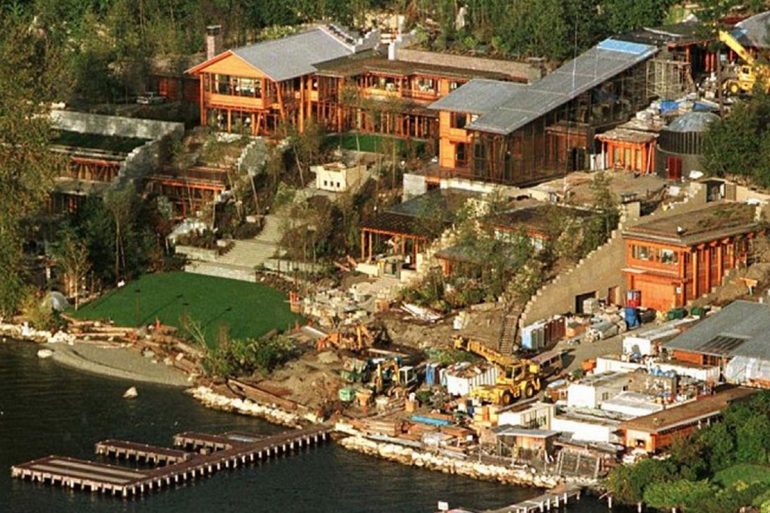 More than half-a-million wood logs were used in the construction along with seven different types of stones. The original parcel of land on which the mansion is built was purchased by Gates in 1988 for $2 million. He later spent another $14 million to acquire more adjoining real estate to ensure ample privacy.

The Pacific Lodge-themed house is not only an architectural marvel but also a technology masterpiece. One of the highlights is a high-tech system that controls the climate and lighting inside the rooms which are monitored by an array of sensors.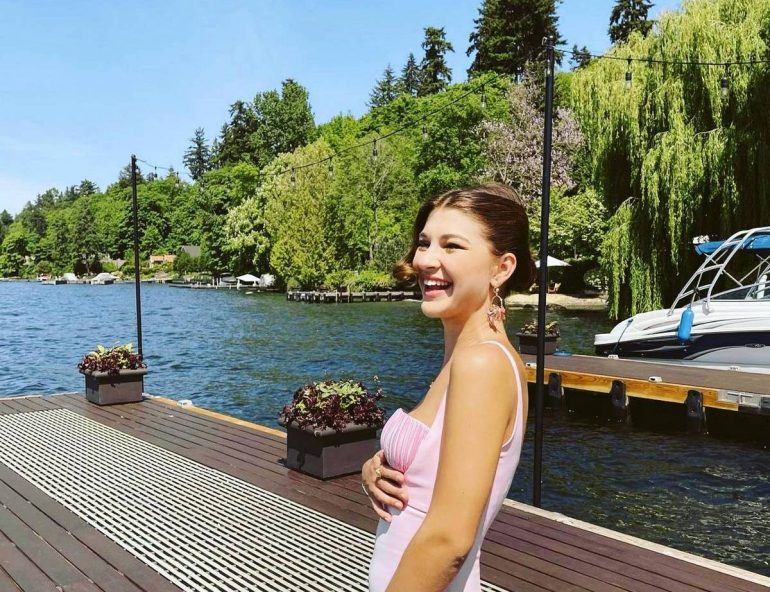 Furthermore, guests are given a pin-like device that captures their personal preferences, including preferred temperature, lighting, and even choice of music. Several of the walls inside the mansion are outfitted with special screens displaying photos, paintings, and even high-end art.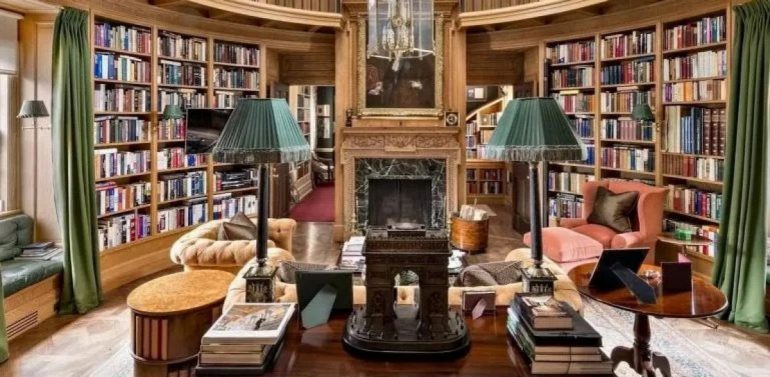 There's a 40-year-old maple tree that is constantly monitored by a computer. It is automatically watered when the computer senses the tree has become too dry. Most of the basic functions inside the mansions are also done autonomously. It's safe to call Gates' mansion the smartest house on the planet.

Spread over 66,000 square feet, the mansion only has 7 bedrooms, which is slightly puzzling considering its size. However, there are 6 kitchens and 24 bathrooms, 10 of which contain bathtubs. The reception hall is so big that it can accommodate up to 200 guests. It features a massive 22-foot-video screen on one of the walls along with a 6 feet-wide limestone fireplace.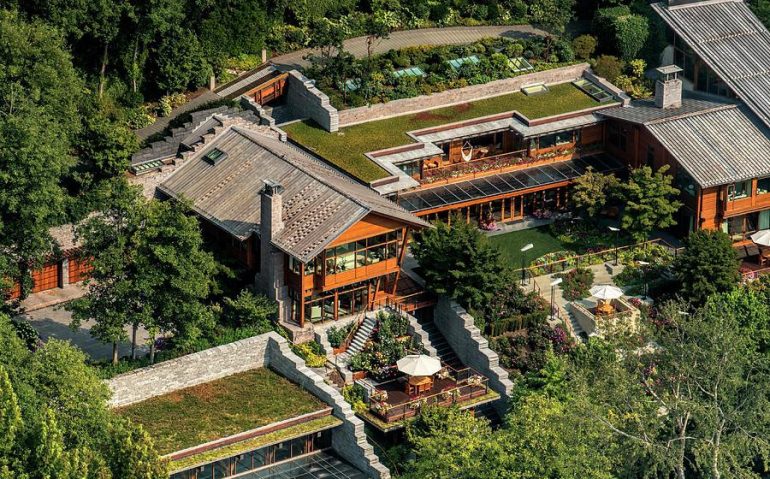 A 60-foot swimming pool has its own 3,900 square feet building and gets things like an underwater music system and a floor painted in a fossil motif. There is also a glass wall that one could swim under to reach the terrace outside.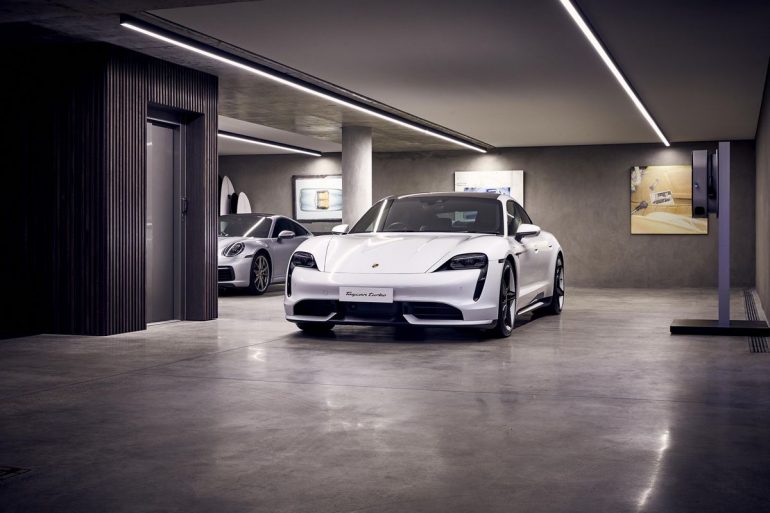 The property has several garages used by Gates to store his car collection. The most notable of them is the underground garage which can accommodate up to 10 cars and is constructed out of concrete and stainless steel. The massive 2,100-square-foot personal library includes a 16th-century Leonardo da Vinci manuscript worth $30.8 million.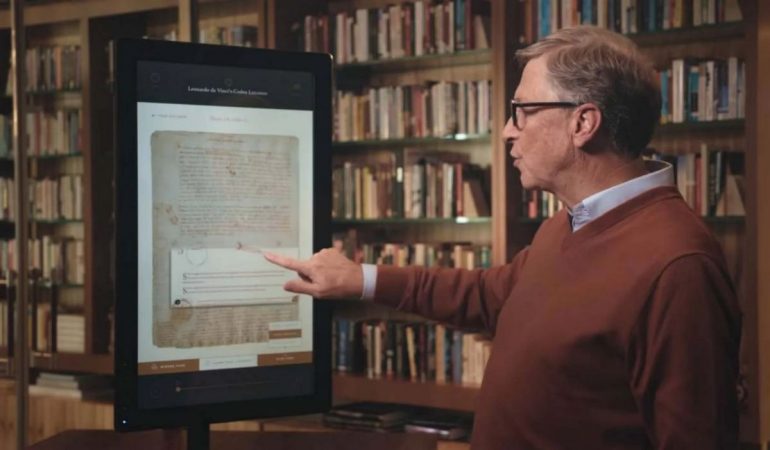 Other luxury amenities include a steam room, sauna, and a 25,000 square feet gym. However, one of the most outrageous facts linked to Xanadu 2.0 is that fresh sand is delivered by a barge from St. Lucia each year on the lakefront shore. Despite all of this, the billionaire's ex-wife Melinda never thought of Xanadu 2.0 as her forever home. What a shame!