If you're a goth head on a lookout for a home – here's a power deal for you! We're talking about Kat Von D's iconic Victorian home with a red pool and bat-painted walls, which is now on sale for a whopping $15 million. Yes, that's right!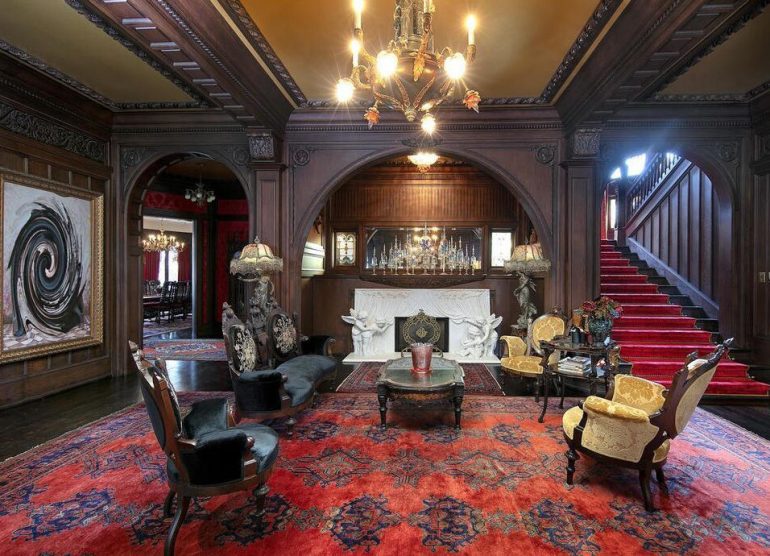 The reason behind the sale:
The luxurious abode has been listed for sale with Von D has planning to shift base to Indiana. She purchased the home in 2016 for $6.5 million and refurbished it to match her gothic taste. In its new avatar, the home was built with a hidden bar, library, and seven fireplaces.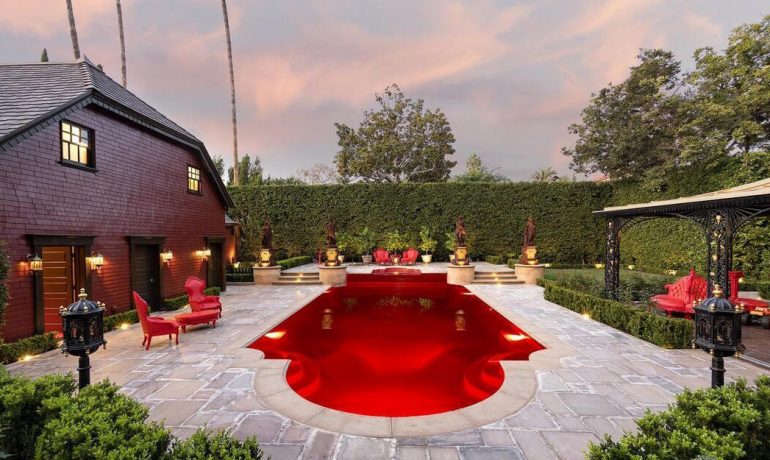 However, the highlight of the home is the wild red pool located in the backyard. The property's exteriors are painted in a deep burgundy shade, with statues perched on the poolside to complete the look. On the inside as well, the home features gothic elements that are unmissable.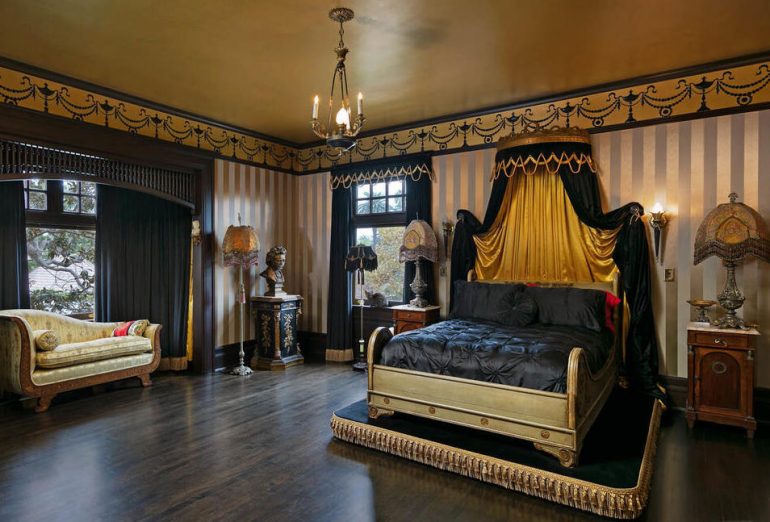 Most of the 13 bedrooms come with dark hardwood floors, indented walls, and elegant chandeliers hanging from gold-painted ceilings. The kitchen too extends on the regal side with intricate carvings, a large counter, and a candle-style chandelier hanging above.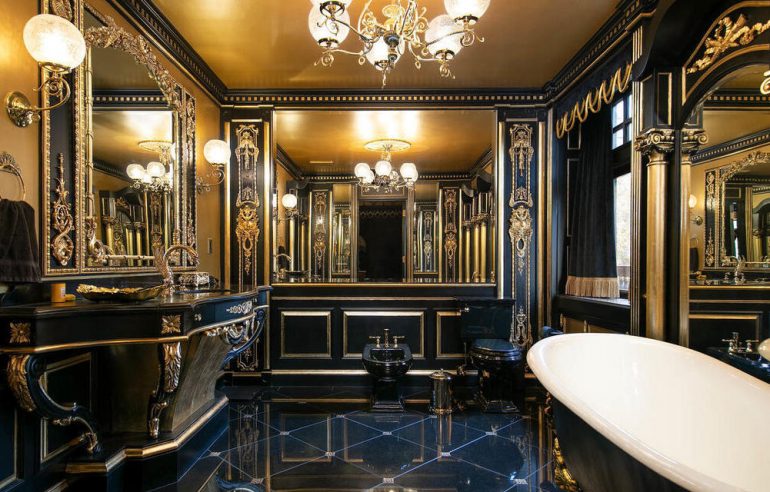 Other Gothic elements in the home:
True to Kat Von D's style, the property is done up in metallic gold with dark accents. So much so that some of the rooms resemble mini palaces with a gold and mint green theme extending to their painted ceilings.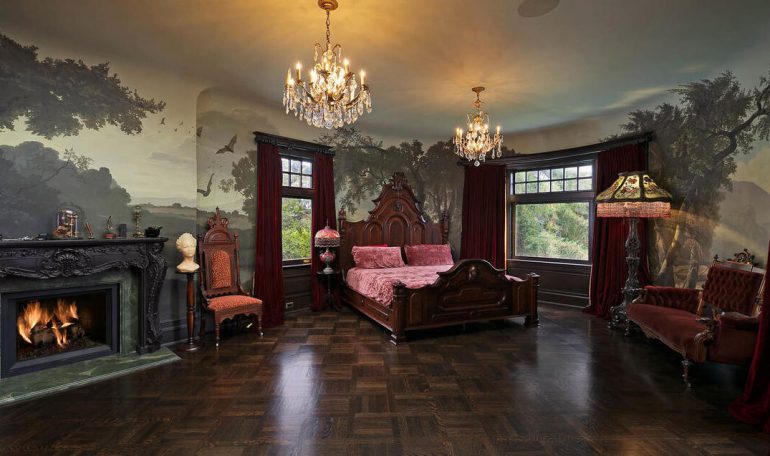 Unlike the ordinary, each room boasts a personality of its own, with the bathrooms also featuring sleek tiled floors, bathtubs, and a lavish layout. But that's hardly all that the place has to offer. In addition to quirky elements, the home also features a thriving fireplace to a massive canopy and is perfect to host guests.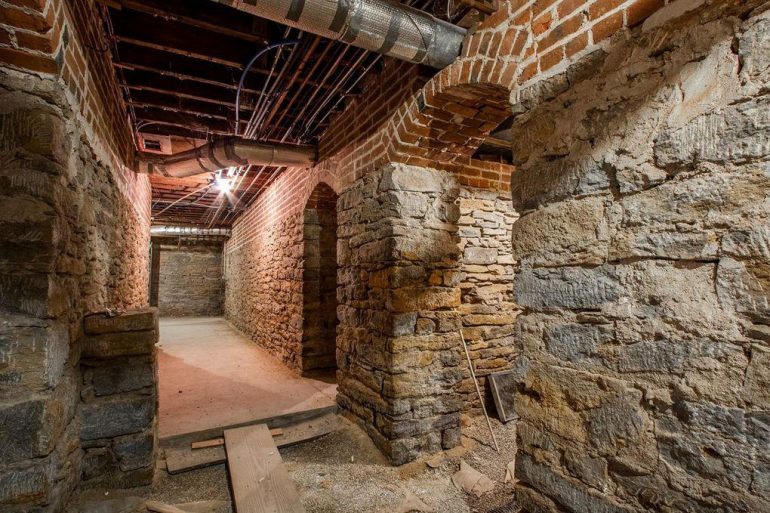 Commenting on the home's listing, Von D in an Instagram post said, "As some of you know, we recently purchased a beautiful home on a bit of land in rural Indiana, and the more time we spend out there, we realize we feel more at home there than we do here in LA."

"After much thought, we have decided we will permanently be moving to Indiana at the end of this year. We plan on selling our beautiful home here, and I will most likely open a private studio in Indiana once we are done with the house remodel there," she further added.
Use image – https://www.dirt.com/wp-content/uploads/2022/01/KatVonDHouse_WS4.jpg?w=956
Kat Von D had purchased the home (which has also appeared in the 2003 film Cheaper By The Dozen as the house Steve Martin and his family settled into) in late 2020.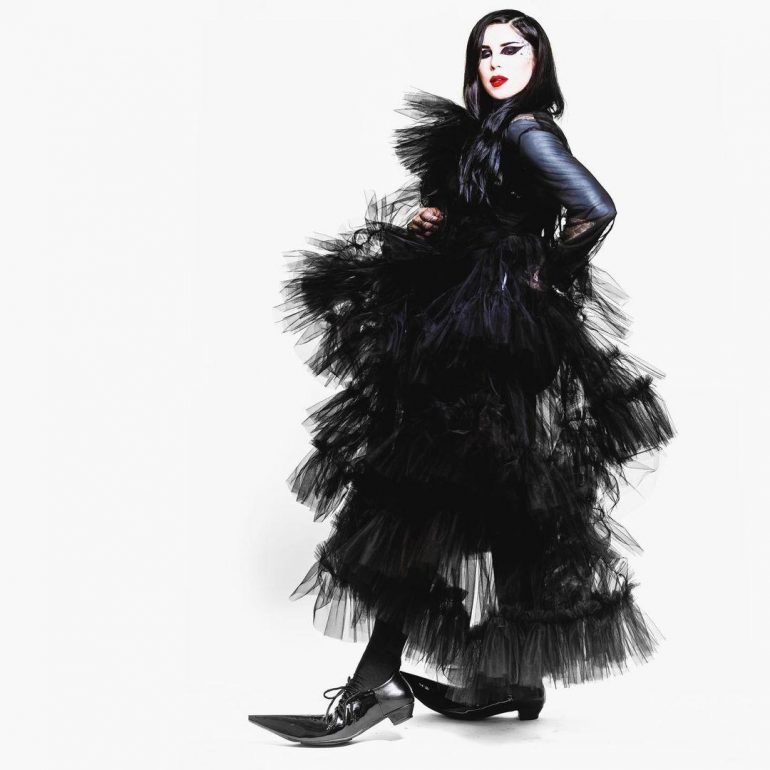 Who is Kat Von D:
Kat Von D (Katherine Von Drachenberg) is a well-known Mexican American tattoo artist, model, and businesswoman. She rose to fame and came to be known for her art on the TLC reality television show LA Ink, which ran for four seasons.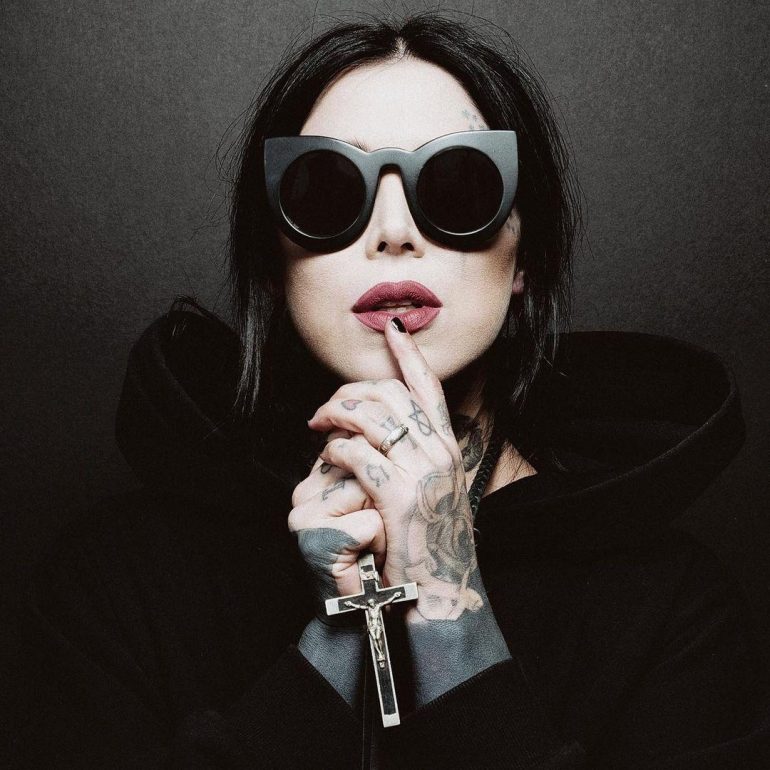 Von D is also the former owner of her beauty line- Kat Von D Beauty which was later renamed as KVD Vegan Beauty. As stated by her, she originally "fell in love with the theatrics and drama of makeup" and used beauty products as an "outward expression of whatever it was that was going on inside."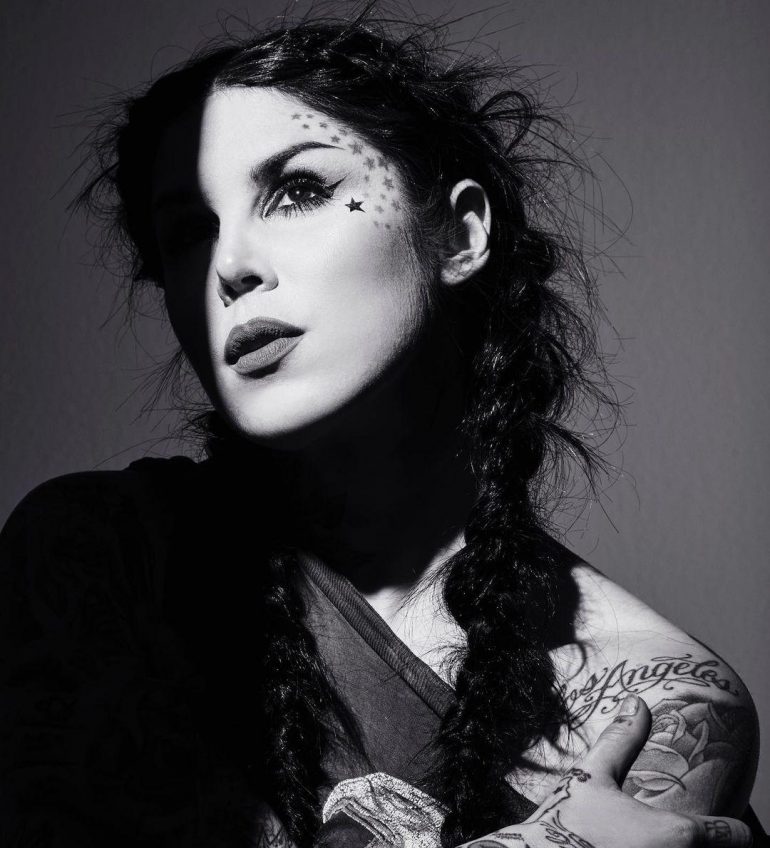 The artist has also appeared on the hit reality show 'Miami Ink' in 2005 and had set the world record for tattooing the most people in a single day from 2007 (which was later broken by Robbie Koch). She has further worked as a makeup artist and has also written three books to date.

On the personal front, Von D married Rafael Reyes, also known as Leafar Seyer, in 2018 in a controversial wedding ceremony. The couple welcomed a child named Leafar Von D Reyes in late 2018. In addition to distancing herself from the media industry for several reasons, she also announced plans to shut down her famous tattoo studio called High Voltage Tattoo recently.
The goth star has had a stint with music and even owns a vegan shoe line. And while she has been critiqued for her unconventional choices since the beginning of her career, nothing has deterred her from standing her ground. Von D is expected to move with her family to Indiana this year.
[Via: Dirt]