All that glitters is not gold. Sometimes it is diamonds, or in the case of Isha Ambani, daughter of Asia's richest man, her $75 million diamond-themed Mumbai mansion. The billionaire family of Reliance Industries resides in a $ 2 billion 27-story mansion dubbed Antilia. Still, their married daughter and mother of twins lives in a smaller yet tasteful beachfront house in a posh locality nearly 4 miles away from Antilia.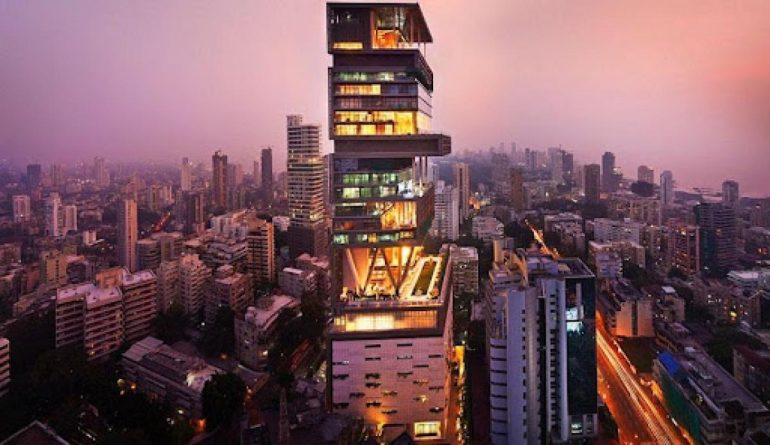 It may not be one of the most expensive private homes in the world, or even unordinary like her parents, but Isha's home, for many, would be the better choice. It is all things one expects in a home and more. for starters, it looks like a magnificent abode and not an OTT edifice. There are impressive design elements on the exterior suggestive of the marvel that lies beneath.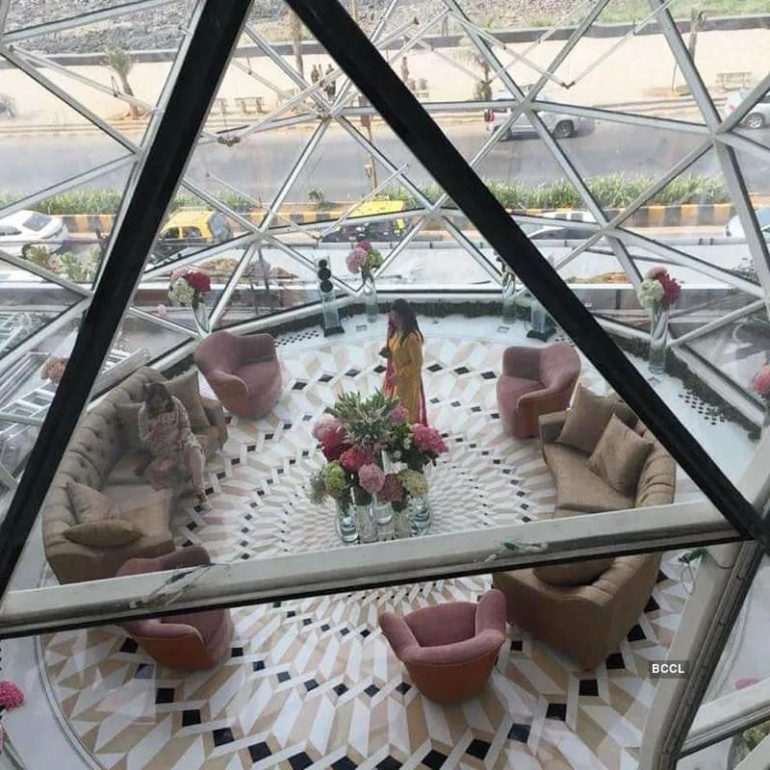 From sitting on a sought-after parcel of land, excellent sea views, and spanning 50,000 sq ft, Gulita, as the home is called, makes for a superlative wedding gift from Isha's in-laws, Anand Piramal's parents. The well-heeled Piramals are a prominent name in the Indian real estate and pharmaceuticals space. That explains their choice of gift being a home with an average price of $1500 per sq. ft. The magnific mansion is the brainchild of London-based Eckersley O'Callaghan who have been involved in the making of the Apple Stores in New York City, Shanghai, and London, the Louvre Abu Dhabi in the United Arab Emirates, and the Glass Lantern at the San Francisco Museum of Modern Art.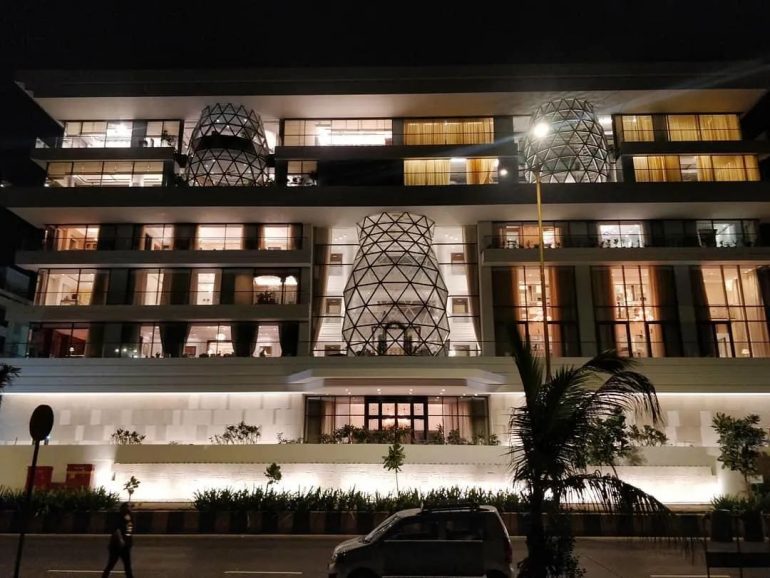 Despite being located in a swanky locality, Gulita stands out owing to its imposing exterior. A towering hall perceptible behind the diamond-themed glass lattice, and three glazed steel palm tree structures are nearly 40 feet tall, made using 3D modeling tools are its most striking feature.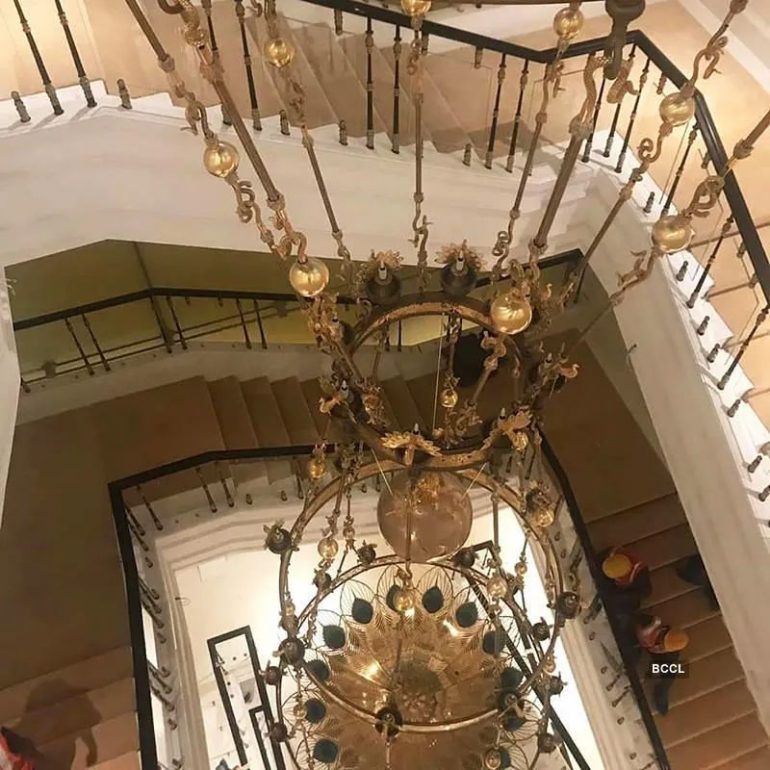 With five floors and three basements, there is plenty of space for cars, amenities, and every luxury money can buy. The first basement comprises a lawn flanked by open-air water bodies and double-height multipurpose rooms. The home features a master bedroom, nurseries for the twins, several lounges, servant quarters, and though not confirmed, a party hall for high-profile soirees.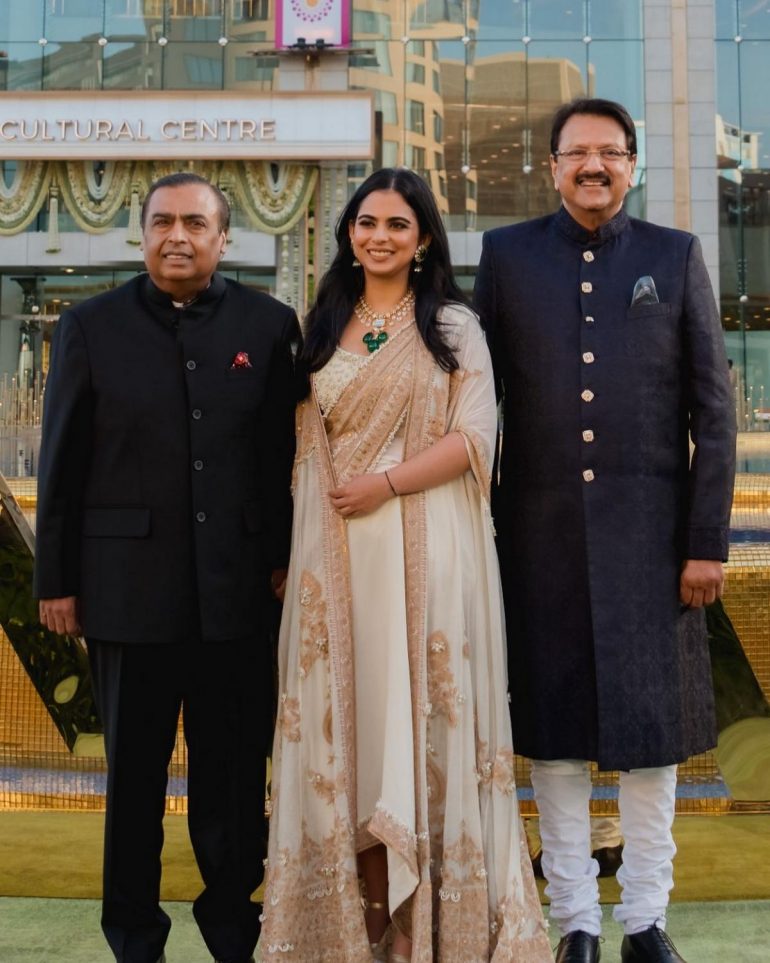 Such extravagant homes seldom run on one kitchen, considering their high-profile soirees. To cater to the needs of Asia's richest Ambani family and their guests, Gulita would undoubtedly have more than one. With heavily guarded lives, there are few images of the home. Still, they ascertain the house is extravagantly done with designer flooring, art-filled walls, stunning floral arrangements on center tables, and bespoke furniture lined under the most eye-catching chandeliers. The latest addition in Gulita happened in November 2022 when Isha and Anand welcomed their twins.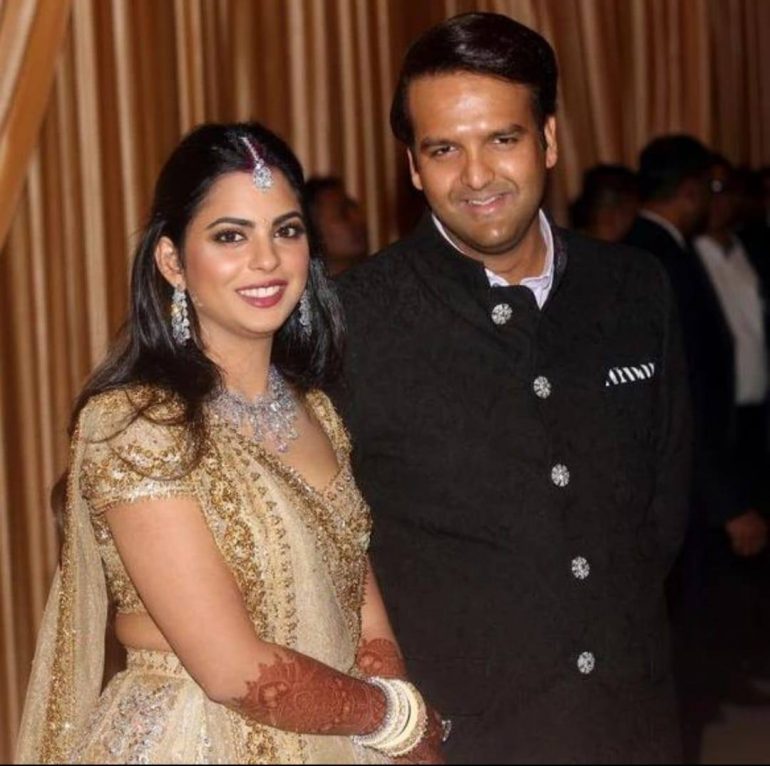 Baby girl Aadiya and baby boy Krishna are lucky to have platinum spoons in their mouths and not one but two nurseries to boast of. Antilia and Gulita's littlest members enjoy their space at the $75 million Worli residence and the Ambani megatower. World-renowned Perkins and Will designed their nurseries in both homes. One cannot expect anything less from the daughter of a man worth $83.4 billion. 31-year-old Isha Ambani sits on the board of Reliance Jio Infocomm and Reliance Retail Ventures Limited. She is actively involved with the Reliance Foundation, the philanthropic arm of Reliance Industries.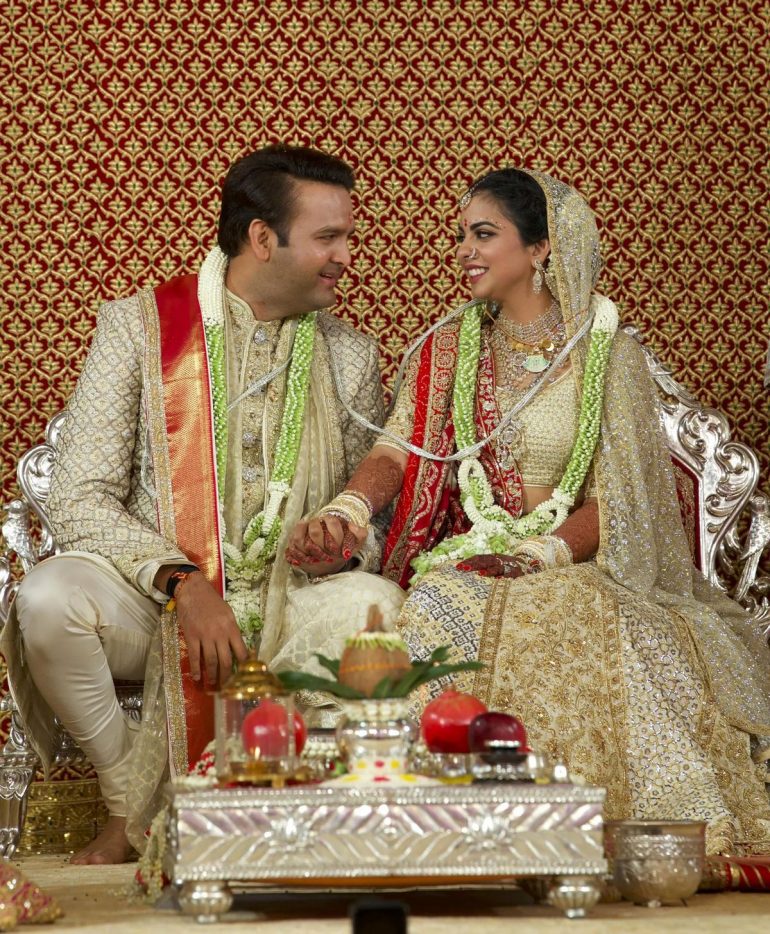 A grand wedding, an even grander wedding gift-
In December 2018, India witnessed its most lavish wedding take place, and that's saying a lot for a country where the wedding industry is worth $44 billion. Billionaire Mukesh Ambani spared no expense on his first-born daughter's nuptial.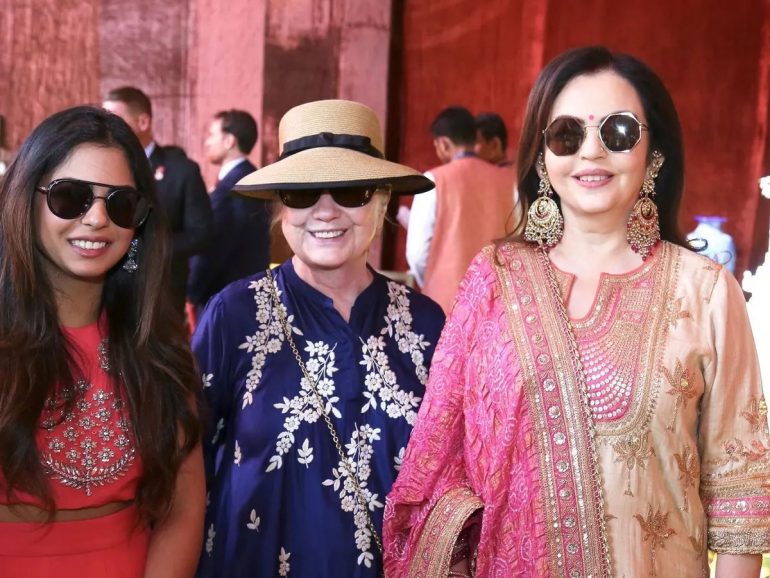 The 28-year-old's multi-city (Lake Como and Mumbai) wedding extravaganza had no budget, with the tycoon splurging nearly $84 million on celebrations that included a performance by Beyoncé. The wedding gift couldn't have been anything less than an exceptional $75 million diamond-themed residence.