If you're one of the nine American owners of the 2022 Lamborghini Countach LPI 800-4, you might want to think twice before taking your shiny limited-edition supercar out for a spin. The Italian manufacturer issued a recall for the reincarnated Lamborghini Countach as there might be an issue related to the supercar's glass engine cover, according to a National Highway Traffic Safety Administration filing. The documents filed with the NHTSA reveal that Lamborghini received a field notice from an owner in Qatar on October 10 which stated that one of the Countach's four glass engine cover panels had separated from the supercar while it was on the move. Thankfully, no one was injured in the incident but the defect was deemed as "a road hazard" that needed to be fixed.



The glass panels sit right above the neo-retro supercar's 6.5-liter V-12 engine and act as a cover for the engine compartment. Lamborghini opened an investigation to find the root cause after receiving the notice. After conducting internal analysis and testing, the manufacturer found out that the part's supplier was to be blamed for the defect. Lamborghini's investigation concluded that the defect originated from an issue with the supplier's bonding of the glass panels, which could lead to the panels detaching and flying off from the supercar.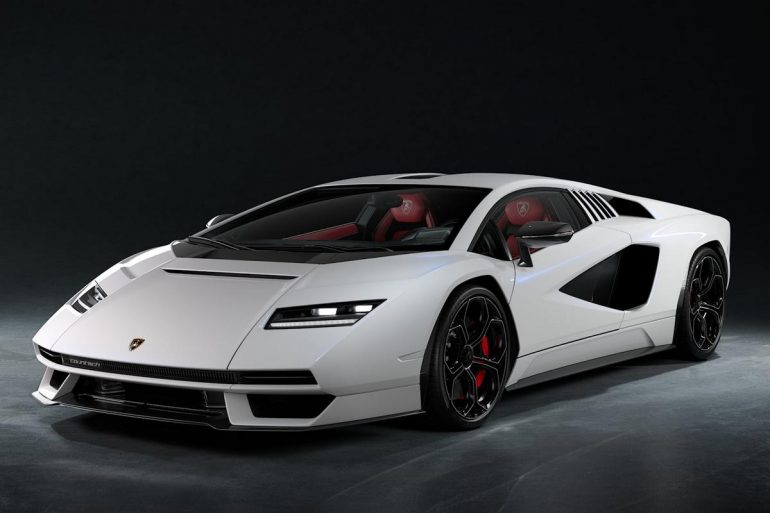 Lamborghini's Product Safety Committee voted on November 10 to launch a proactive recall for the Countach in every global market, including the nine examples sold in the United States. Lamborghini will reach out to owners starting on January 13 and will ask them to return their vehicles to the dealer for inspection. If found faulty, the rear glass panels will be replaced.

The Lamborghini Countach LPI 800-4 is limited to just 112 examples units, which is a reference to the internal designation of the Marcello Gandini-designed original. The supercar is closely related to the Lamborghini Sian FKP 37 supercar and is powered by an electronically-assisted 6.5-liter V-12 engine that produces a total powertrain output of 803 hp and 557 lb-ft of torque.
The limited-edition supercar can do the 0-62mph sprint in just 2.8 seconds and hit a top speed of 221mph, which is why it is very important that the ill-fixed glass planes are sorted out at the earliest.