Sanctioned Russian billionaire Alexey Kuzmichev makes hay while the sun shines on his precious superyachts. He won a partial victory, an unheard-of event against French authorities in a frozen yacht fight to lounge on his yacht La Petite Ours on the French Riviera. The Russian tycoon is not happy with simply getting onboard the elegant cruiser and is taking on French authorities again to demand the right to go on sailing trips around the French Riviera in one of his yachts, per Bloomberg. After turning the tides in the billionaire's favor, his attorney Philippe Blanchetier was back in court to argue that another boat, "La Petite Ourse II," was illegally immobilized by French customs authorities. "Inside [of France], he is allowed to move around, whether by foot, by horse, by car, or by boat," lawyer Philippe Blanchetier said.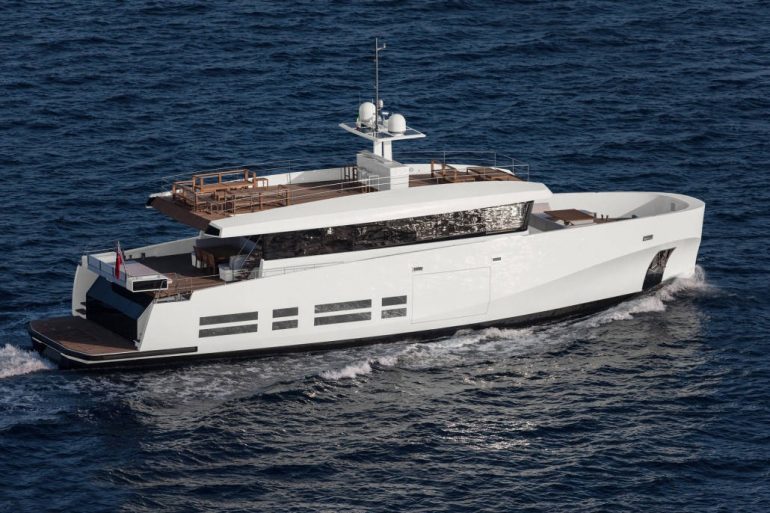 Kuzmichev's lawyer, who brought the case before a court in Paris. "If you own an asset for your personal use, like a yacht, you have the right to make use of it even though it's frozen. I don't know why one should make a difference when it's a yacht," he said. The billionaire and his battalion are now fighting to sail his frozen yacht to Saint-Tropez. In his defense, the lawyer stated, "I don't see why he couldn't sail along the coast from Cannes to Saint-Tropez when he's in his secondary home. The only thing he's not allowed to do is to leave the French territory and as such French territorial waters."

The lovely La Petite Ourse is an elegant and irresistible superyacht-
Made in Italy by Wally, Russian billionaire Alexey Kuzmichev's 85-footer may be smaller than the pleasure yachts of his billionaire counterparts, but it is elegant nonetheless. One look at the three well-appointed staterooms that comfortably sleep seven, and it's easy to comprehend why the Alfa Group tycoon pines for it.

The $6.2 billion net worth businessman is serviced by four crew members waiting on his every need. The ship is powered by 2 Caterpillar Inc engines and manages a cruising speed of 10.0 kn and a top speed of 12.0 kn. Alexey Kuzmichev also owns a strikingly similar and slightly smaller La Petite Ourse II, which are worth $100 million together. The La Petite Ourse II is currently moored in Cannes.