A luxury motoryacht is like a floating resort. Fit for the uncrowned kings of the world. What can be worse than allowing such a wondrous creation to rot, moored away in the deep blue sea with nowhere to go? Philippe Bonneau, an 80-year-old retired engineer who can see the superyacht from his terrace, may have a solution, and a stellar one at that! According to Bloomberg, the rational octogenarian started an online petition calling for it to be used as a hotel for Ukrainian refugees and has the support of many liked minded individuals. "It's gathered almost 29,000 signatures. I'm angry," he said. "It has no sense to be there without being used." Igor Sechin's 290-feet long, $120 million vessel, Amore Vero, was seized by French authorities in the port of La Ciotat.



The luxury vessel continues to be docked east of Marseille and is humongous enough to be visible from the other end of town. The pleasure craft of the Rosneft boss was one of the earliest motoryachts to be seized in March for breach of the law by attempting to leave. Since then, it has served no purpose than displaying the power of Russia's deep-pocketed individuals and their fantastic taste.

The practical solution offers the useless superyacht to be a reception hotel for Ukrainian refugees awaiting permanent rehousing in France. Philippe Bonneau remembered: " When I launched the petition, I had 1,000 from the first week, I was already very happy! I was both overwhelmed by the event; I did not think that this initiative could unleash such a tide."

Amore Vero was a boat made for love, out of love-
Known as the 'Darth Vader' of Russia, Igor Sechin has a penchant for secrecy and toughness. On the other hand, he loves his boats. The Russian businessman's ship, Amore Vero, is arrestingly elegant. The $120 million Oceanco yacht was formerly known as St. Princess Olga, after his lovely wife, and then renamed Amore Vero after the couple split. The stunning boat flaunts two incredible levels that make the owner's apartment. This includes a private deck, fold-down balconies, and even a Jacuzzi for ultimate luxury. The main deck features a convertible swimming pool that doubles up s a helicopter platform. The ship houses six luxury cabins and two VIP suites equipped with elegant interiors and private balconies to enjoy uninterrupted vistas.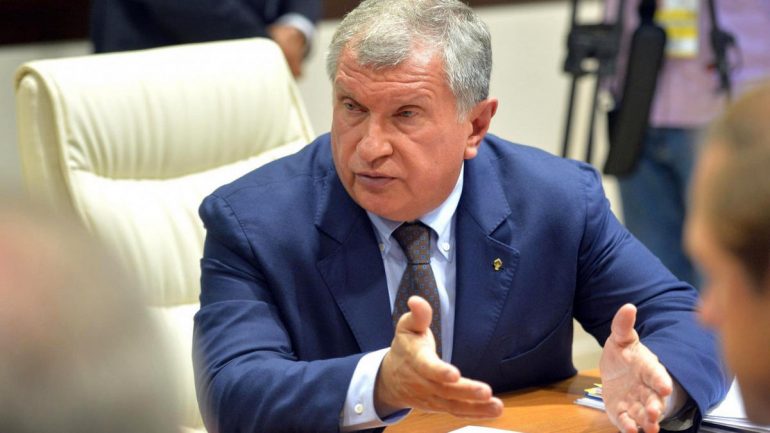 As Sechin denies owning Amore Vero, the vessel is currently only frozen, and lawyers acting for the company, Kazimo Trade & Invest Ltd., registered in the British Virgin Islands, say the actual owner isn't sanctioned.