There are many things charming about the Miami. Choosing the best out of the lot is going to be difficult, so this is an anticipatory bail statement – the order means nothing.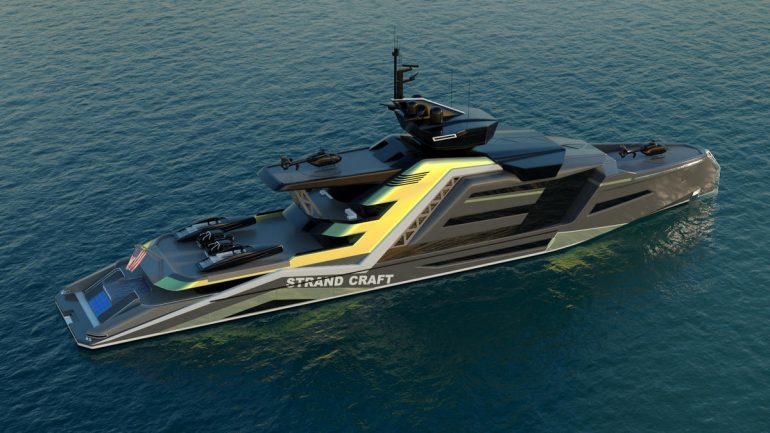 Miami is a 133-metre superyacht design by US-based Norwegian designer, Kurt Strand. He came up with this fascinating design after the horrible hurricane Dorian that hit Bahamas.
This concept yacht is made using eco-friendly techniques and tools, and offers luxury at its best. Additionally, the yacht is also going to serve as a rescue vessel if the need arises. Let us break down these features now.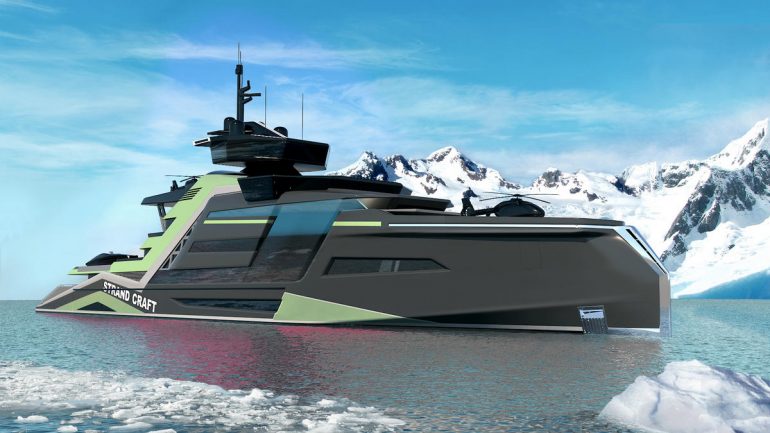 Eco-friendly because:
It will use a hybrid system to power the boat, using three electric azimuth pods driven by hydrogen fuel cell generators. This can give the boat speed up to 20 knots. Power storage and security will be provided by diesel-powered backup gensets and salt water charged batteries. Furthermore, solar panels and LED lights are part of the plan. Interiors could have vegan leather, reclaimed wood and recycled steel, aluminum and plastics.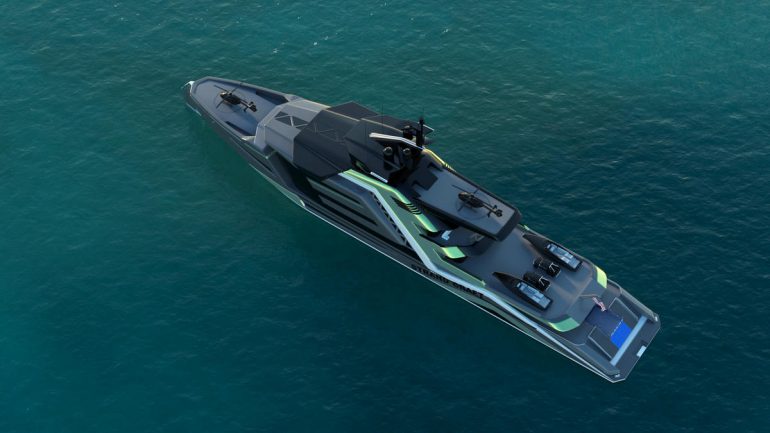 Luxury because:
There will be 10 VIP suites that can house 20 guests, which will include a 300sqm master suite with 180 degree view, a gym, spa, an office, a library, a wine cellar and a bar with a 20-ft widescreen television. The top deck, of the six, will have a sky bar offering 360 degree views of the sea. The icing on the cake is the 3-floored nightclub, with glass flooring. Although, the news reports have not mentioned why a nightclub is relevant in the otherwise relaxing sea vehicle. There will also be staff accommodation for 44 crewmembers.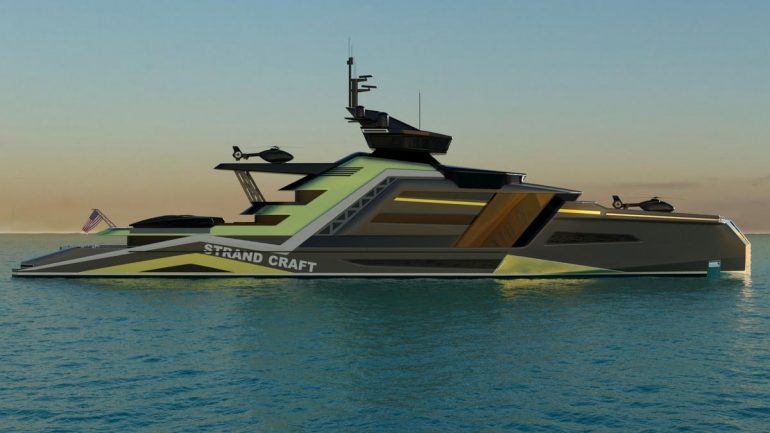 Rescue missionary because:
In case of an emergency, the yacht is equipped to helpout. As well as two 58 foot tenders, the yacht will accommodate two Mercedes G 6X6 off road trucks and two helicopter pads – one on the aft deck and one on the foredeck. Both the helidecks will have hangars too, that can be accessed through elevators.
If this model works out, the pricing will be more than $1 billion. Since the rich and superrich are finding ways to be safe through the pandemic, and beyond if there may be, what is a couple billion out of their piggy banks. If anything, they could perhaps help a few in need with their grand toys.
[Via: Boat International]