Billionaires may have a ton of worries on their minds but losing their prized luxury vessels indeed takes the cake. Superyachts belonging to Russian oligarchs and billionaires have been the target of sanctions since the onset of the Russia-Ukraine war. Owners of these massive ships have done it all to save their boats from seizures. From turning off transponders to keeping these high-maintenance vessels in the dark for months to sailing them from one safe coast to another, they've tried every trick in the book. While some failed, case in point the 255-feet yacht Tango belonging to Viktor Vekselberg and the well-covered 347-feet Amadea of Suleiman Kerimov, a few have succeeded in bringing their boat to a safe haven. Many have resorted to switching to Russian registration, despite the problem that European ports often refuse to moor vessels associated with Russia, and Turkish ones double the price of their services. Still, some iconic superyachts are sailing under the Russian flag and are listed below:



Rahil, 213 feet, $60 million
This gorgeous Benetti boat was built in Italy in 2011. Commissioned by British billionaire Graham de Zille, this boat was sold to Rotenberg's partner Grigory Baevsky who renamed it Nataly after his beloved wife, Natalia. It was christened Rahil after the couple's divorce. Rahil has always sailed under the Russian flag and continues to do so. The elegant ship accommodates 14 guests in seven stately cabins. The Redman Whiteley Dixon ship is powered by engines of 4520 hp, each giving her a maximum speed of 15 knots and a cruising speed of 12 knots.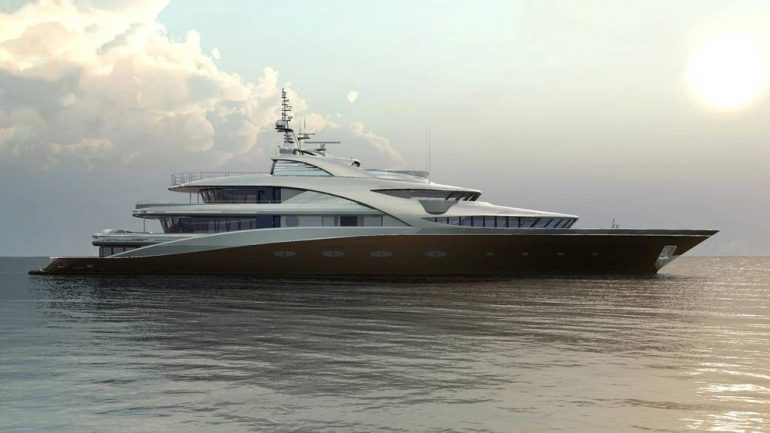 Victoria, 232 feet
All good things take time, and superyacht Victoria by AES Yachts is proof. The 233-feet Victoria managed an unusually long journey before it hit the seas for trials. The build started in 2006 with Steve Gresham and was delayed several times till it was finally completed in 2019 by the AES in Turkey. This delay was caused due to the production of the stunning Graceful motoryacht, which started in the same Russian yard. Graceful was eventually completed by Blohm+Voss, which opened the pathway for Victoria. Luxury boat Victoria can accommodate up to 14 guests and 16 crew members.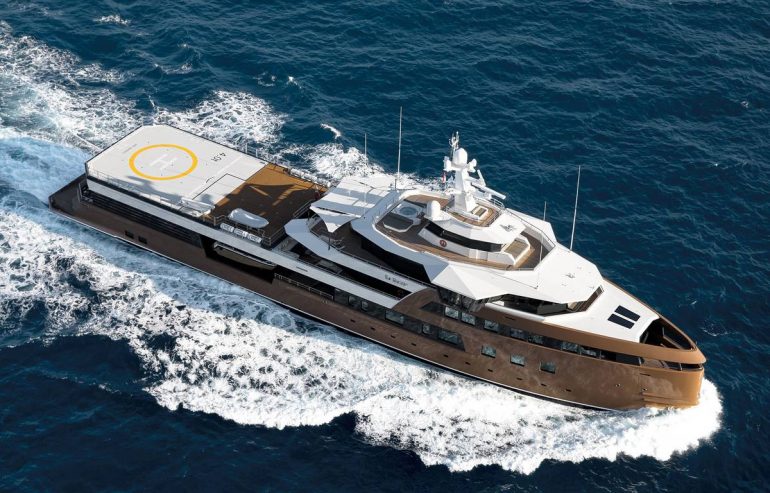 La Datcha, 252 feet, $110 million
With the La Datcha megayacht, Russian billionaire Oleg Tinkov has one irreplaceable ice-breaking asset that is fitted with helicopters, jet skis, additional boats, and a submarine. It makes the massive floating goliath the numero uno choice to traverse to the most remote destinations like the Arctic and Antarctic. Of course, such incredible experiences dont come cheap. The La Datcha, which also boasts a private hospital, Turkish spa, and five-star amenities, costs $850,000 per week to rent. Initially sailing under the Cayman Islands flag, the ship was known for autonomous navigation for up to 40 days in a row.

Graceful, 269 feet, $100 million
Much like the Scheherazade megayacht, the Graceful yacht is also speculated to belong to Russian president Vladimir Putin. Blohm and Voss built the 269-footer with the Russian Sevmash shipyard near Arkhangelsk. The vessel was previously registered in the British Virgin Islands. It boasts an array of amenities like a salon with a white Steinway piano, a library, a spa with a gym, and a swimming pool that converts into a dance floor.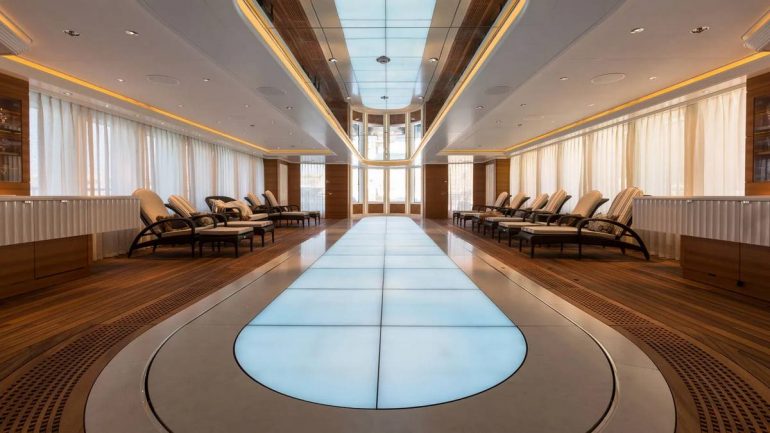 As far as her owner is concerned, H2 founder Johnny Horsfield told Boat International in 2015 that "the owner is a very confident person. He knows what he likes, and he's not a slave to trends."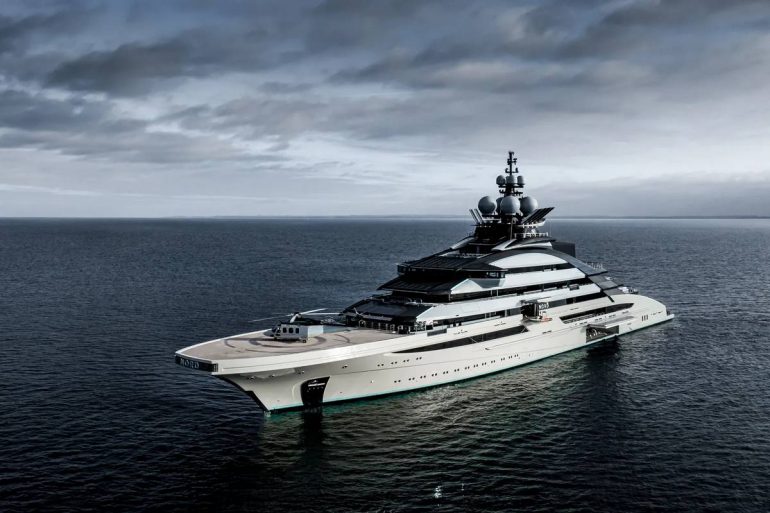 Nord, 464 feet, $500 million
What Alexei Mordashov managed with the Nord megayacht is truly praise-worthy! Keeping a mammoth like Nord in the dark is no small feat. He even splurged a whopping $465,000 in fuel and raced the luxury vessel at full speed from Seychelles to Vladivostok, near Japan. For a while, the 464-footer was positioned in East Asia, sailing on the Japan Sea to the port of Busan in South Korea, until she changed course again and was back to Vladivostok. At the time, Nord was sailing under the Cayman Islands flag.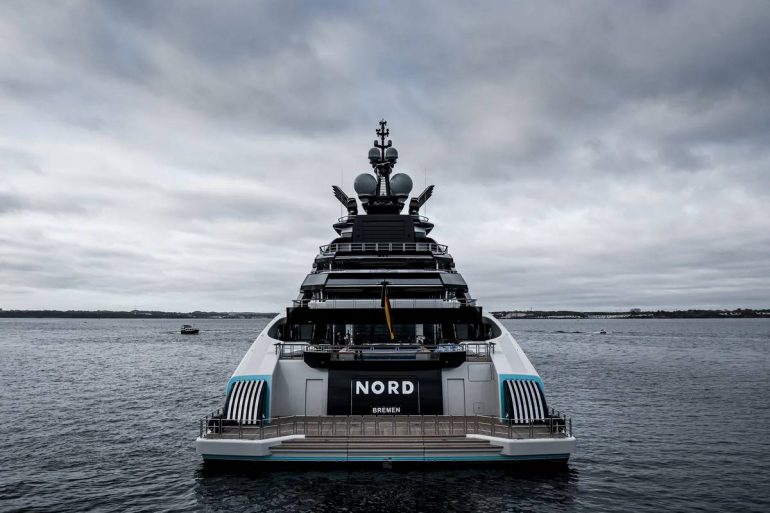 Since back at Vladivostok, the ship has been cruising along the Russian Pacific coast. Formerly known as Project Opus, Lürssen's Nord comprises six decks and accommodates 36 guests in 20 luxurious cabins. Some fantastic features are a large swimming pool, Jacuzzi on the sun terrace, spa, diving center, cinema, beach and barbecue area, and tender garage.