Bugatti, the automobile supremo, paraded recently at the China Auto Show launching its Special-edition Bugatti Veyron 16.4 Grand Sport Vitesse World Record Car. The new Bugatti Veyron 16.4 WRC, holds resemblance in terms of its make, design and style to the Grand Sport Roadsters displayed at Geneva Motor Show 2013. The powerful car, like its siblings of the same Veyron Grand Sport series, is known to be the fastest open-top production car.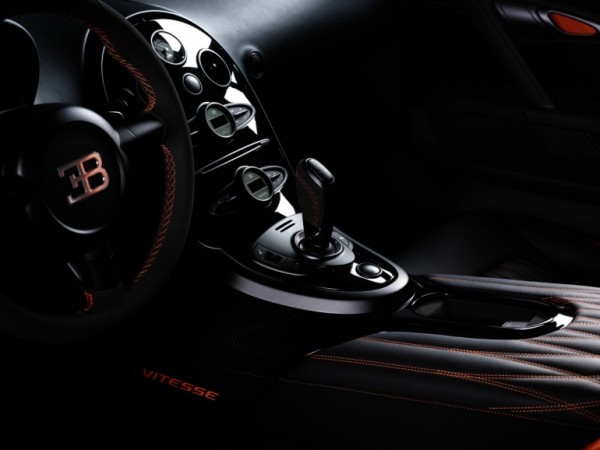 The color combination used on the car is simply stunning and gives it a complete up-class, high-end look. The car sports a perfect flashy combo of glossy carbon black and bold orange, wherein orange has been tactically used at the wheels, either sides of the bumper, the seats, etc… giving the vehicle a bold, youthful look and feel. As is history, the car boasts of a powerful engine and high-tech specs that are unmatchable and very Bugatti-ish, so to say. As we can all see, the company is only trying its best to adorn the latest and the most appealing cloak.

Priced at $2.6million, only 8 exclusive makes in this edition will be made available to multimillionaires who wish to drive home this cruiser! But then again, unfortunate news as per company officials lumens that the 8 have already been sold off.