The words Lürssen and lovely will again feature in the same sentence as the incredible 295-foot Norn megayacht was delivered to her owner after completing her maiden voyage. Only a letter of a difference from another iconic Lürssen produce, Alexey Mordashov's $500 million Nord, the Norn is nearly as fantastic with a billionaire owner who is almost as rich as Mordashov. Even the shape of Norm is reminiscent of another Lürssen yacht, the 230-foot Skat, owned by the same man for more than two decades. Designer Espen Oeino reimaged Norn as a more youthful, energizing version of Skat with the same narrow rectangular windows and greenhouse-style glazing on the upper deck. She was delivered to yacht enthusiast Charles Simonyi and is currently located at the Kiel Canal. Want to get to know the Norn yacht better? Read on-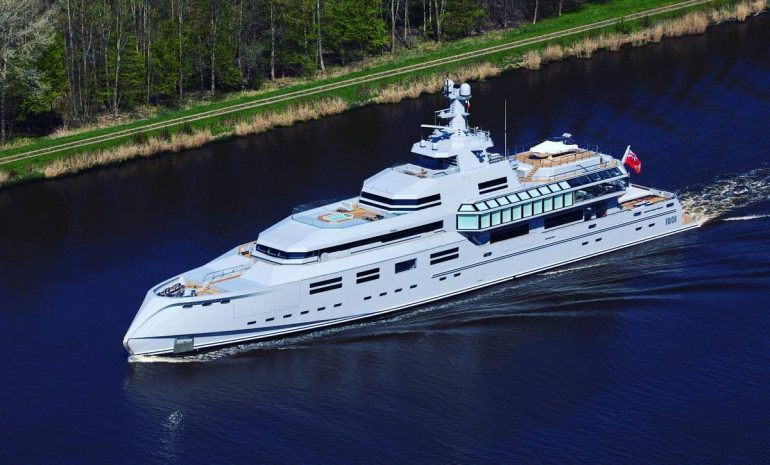 Norn, a new norm and an inspired novelty-
Commissioned in 2018 by the father of MS Word and Excel, Charles Simonyi, Norn is the tycoon's second superyacht. After two splendid decades with the perfect boat, Skat (sold to a company owned by Swiss entrepreneur Eugenio Losa in October 2021), he chose a newer, revived version in Norn. Launched from Lürssen's Rendsburg facility in February 2023, the beautiful ship flaunts interiors by Dölker + Voge.

What makes Norn impressive are striking features like an open-air cinema to enjoy not only what's on the screen but everything around it; a versatile pool floor that can be adjusted to different depths, seamlessly incorporating a dance floor into its design for days when the plan is to dance and not dive. The liftable pool floor comprises dance floor illumination for cuteness. Additionally, Norn boasts zero-speed stabilizers and a dynamic positioning system, facilitating electronic anchoring and effectively reducing potential impact on delicate areas, thereby safeguarding the yacht and its surroundings.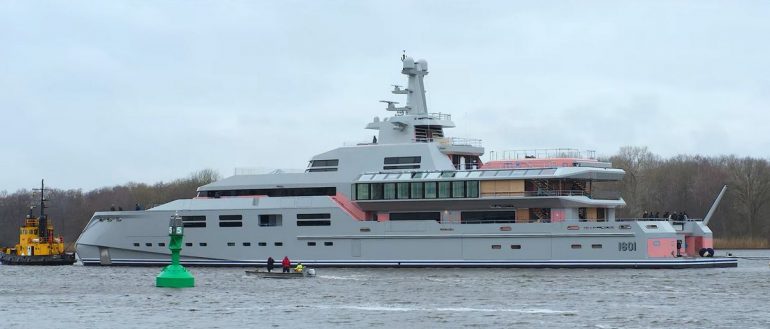 Per Boat International, the shipyard described the project as "a striking design with extraordinary features" with an exterior "dominated by flat surfaces, straight lines, and angular corners." Cornelsen & Partner overlooked the construction process of the vessel boasting an estimated volume of 3,600 GT. While the exact cost is not known a vessel like this can easily cost around $250 million and have an annual operating cost upwards of $20 million.

His previous superyacht the Skat was yachting 101-
For a yacht commissioned in 1999, the 231-feet long Skat is incredibly impressive and relevant. The crisp, clean luxury vessel is quieter than a Rolls Royce Phantom, flaunting simplicity and wearing minimalism like a medallion. The directive was straightforward- keep things uncomplicated, use arcs, circles, and flat panes, and respect the material used.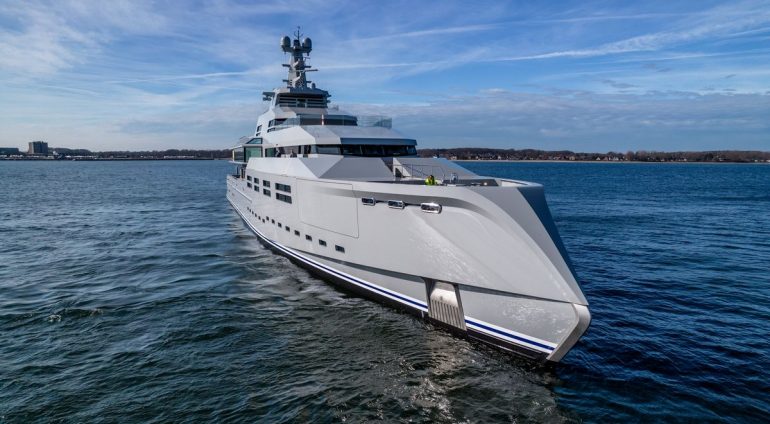 In October 2021, Skat got a new owner, who acted reasonably and did little to change his nearly-perfect luxury vessel. Skat was now a family boat, so the office was converted into a child's cabin. Family cabins were located in a separate private wing secluded from common areas with the addition of an uncomplicated door. A swing set, trampoline, and sea pool made way on Skat's uninterrupted clean layout.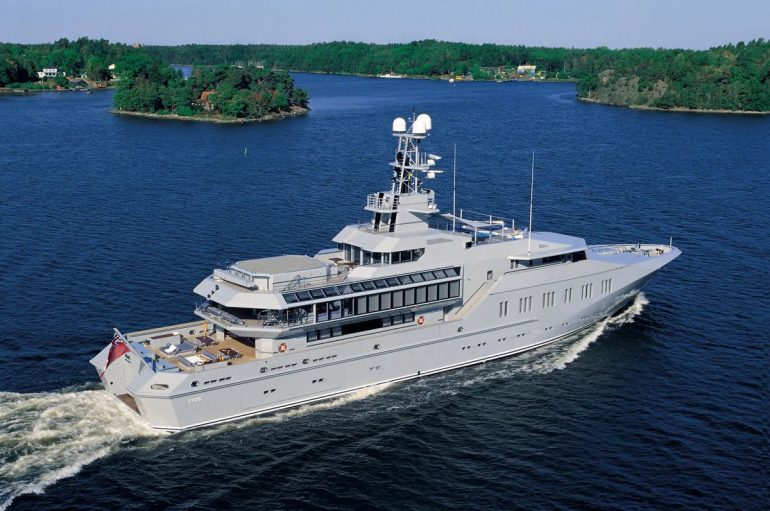 The excellent ship boasts a helipad, a state-of-the-art gym, and a bridge deck that would captivate even the most discerning yacht enthusiasts.

Who is billionaire Charles Simonyi?
Simonyi, a 74-year-old tech tycoon, is worth $6.1 billion today. He started as an early Microsoft employee and became the wind behind the company's most successful software, including Word and Excel. The Hungarian billionaire has undoubtedly come a long way from working as a night watchman at a computer laboratory in the early 1960s. The Ph.D. in computer science from Stanford co-founded and led Intentional Software (acquired by Microsoft in 2017). Interestingly, Simonyi paid $60 million to reach the International Space Station on a Russian rocket in 2007 and 2009. He is the only tourist to have visited space twice.