Alisher Usmanov's $600 million Dilbar megayacht is the largest vessel in the world by volume. No wonder, then, even the slightest of movements cannot go unnoticed. The luxury ship accustomed to servicing 24 guests with 100 crew witnessed new company in the form of 60 German officials, the special commission investigators from the Federal Criminal Police Office, and tax investigators from North Rhine-Westphalia.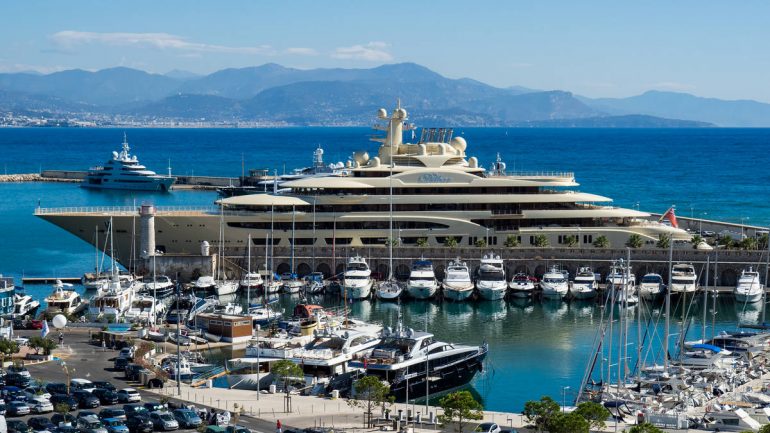 The Spiegel reported officers combed through the 500-footer belonging to Putin-ally and oligarch Usmanov, investigating money laundering indictments against the billionaire. The EU sanctioned Usmanov for violating the Foreign Trade Act, money laundering, and tax evasion. The search on the 500-feet Dilbar motoryacht was an intensified act from investigators who had already searched Usmanov's villas on Lake Tegernsee and confiscated documents.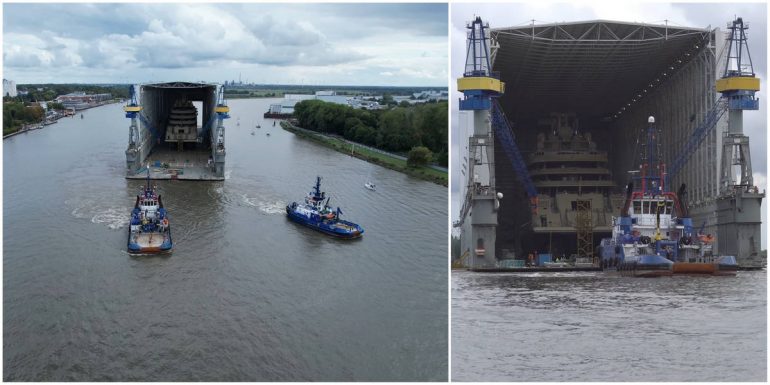 Dilbar was moored at the Blohm + Voss shipyard in Hamburg, Germany, undergoing refits. It was in a dry dock, so authorities swooped in and claimed it as a frozen asset. After several months, last week, Dilbar was towed out of Hamburg and into Bremen, with parent company Lurssen saying that it needed to vacate the dock at Blohm + Voss for other projects. $600 million Dilbar is subject to a ban on disposal and may, therefore, "no longer be sold, rented or encumbered," according to a spokesman for the Federal Criminal Police Office.

Why did the special commission officers take this step?
The German officials of the special commission are yearning to prove that the Uzbek-born businessman who owns a German place of residence at Tegernsee is accountable for paying taxes. The officials hoped to make a stronger case against Usmanov after raiding the billionaire businessman's villas on Lake Tegernsee. The early Facebook investor has skirted taxes of at least 555 million euros ($530 million) in Germany since 2014, an amount that equals his ultra-luxe megayacht Dilbar.

Commenting on the raid, Alisher Usmanov's spokesperson straight out rejected the investigators' claims and said that the allegations were unfounded, false, and defamatory. The billionaire is law-abiding and a diligent taxpayer who has paid his taxes in Russia. On the contrary, Mr. Alisher is one of the world's most generous philanthropists, said the spokesperson.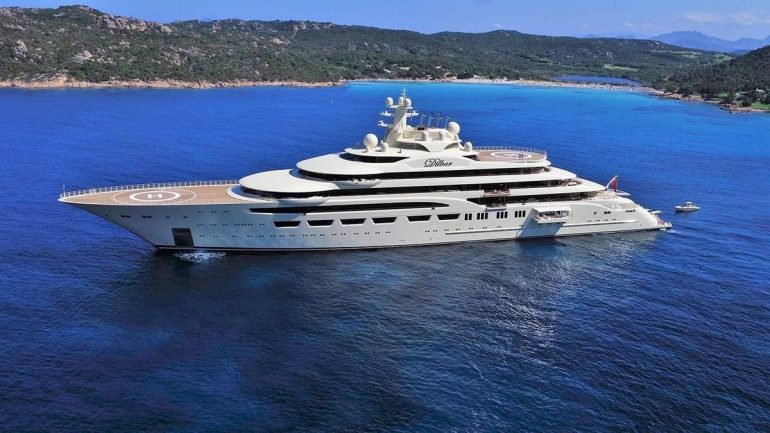 Usmanov is worth $14 billion and shielded by an almost perplexing web of company constructions, transfers, and privileges. As was the case of the Dilbar yacht, the ownership was suddenly transferred to Usmanov's sister, who was fortunately subject to sanctions; hence Dilbar could be seized.