It's a time of great unrest as Russia and Ukraine battle it out, not only on Earth but also on the high seas. Russian oligarchs are losing their billionaire status, net worth, and even their prized possessions like the much-talked-about superyachts at breakneck speed. German authorities have seized Russian billionaire Alisher Usmanov's nearly $600 million luxury yacht.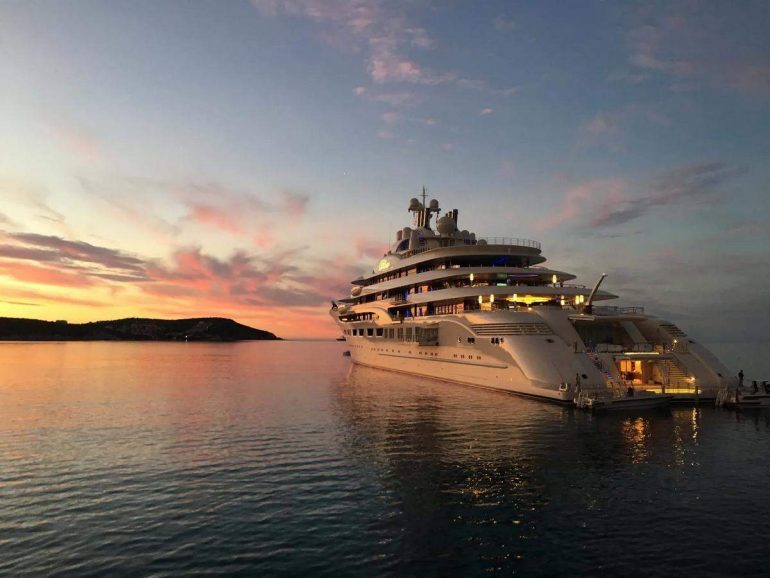 The 512-foot Dilbar, one of the biggest yachts globally,  was seized after the European Union announced sanctions against him. The oligarch, worth $17.9 billion, owes most of his wealth to metal, mining operations, and investments.

In addition to being the majority shareholder of Metalloinvest, he has links to Vladimir Putin, hence was added to a list of sanctioned individuals by the European Union. His mega yacht Dilbar remains at shipyards in the northern city of Hamburg. It boasts 3,800 square meters of living space and a vast 100-foot pool, the biggest ever installed onboard a superyacht. Dilbar's sheer size allows it several luxuries like two helipads, one at the front of the ship and another on the sun deck.
The sumptuous sea-faring megayacht has a total fuel capacity of 1,000,049 liters. The massive tanks of Dilbar superyacht cost a mind-boggling $783,822 for one re-fuel. To put it in perspective, a brand new Tesla Model S costs $89,000, and a 1 BHK apartment in NYC costs $760,000. Witnessing an asset this unique being taken away would crush even the wealthiest person. Naturally, Alisher Usmanov is not a happy man. He lashed out at the EU in a statement on the website of the International Fencing Federation, of which he is president.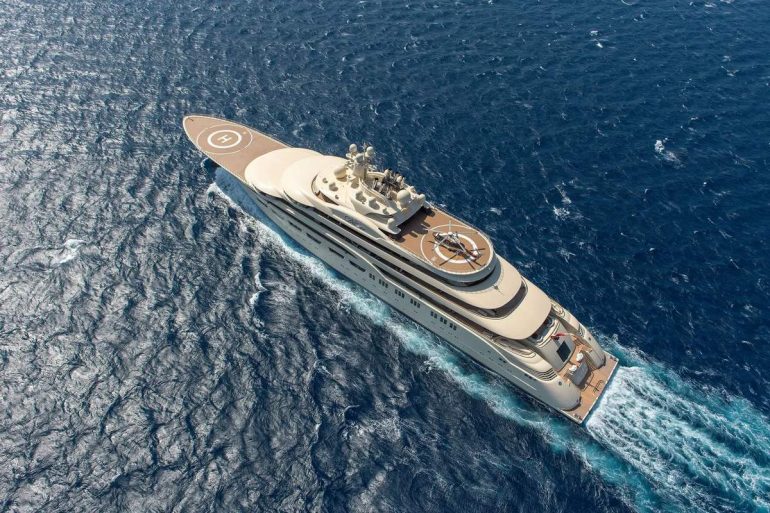 Daily Mail reported, 'On 28 February 2022, I became the target of restrictive measures imposed by the European Union. I believe that such a decision is unfair, and the reason is employed to justify the sanctions are a set of false and defamatory allegations damaging my honor, dignity, and business reputation. I would use all legal means to protect my owner and reputation.'

The 68-year-old business magnate is also a co-owner of Russia's second-largest mobile telephone operator, MegaFon, along with stakes in Xiaomi, telecom, mining, and media companies. 
Update – German authorities have denied reports that 156-meter yacht Dilbar has been seized. A spokesperson for Hamburg's economic authority told The Guardian "No yachts have been confiscated."