Billionaire Eric Schmidt's acquisition of the astonishing 312-foot Kismet superyacht for $158 million was a relatively secretive affair. In fact, it came as a surprise, occurring just four days after he backed out of purchasing the abandoned Alfa Nero superyacht for $67.5 million. The new name of this luxurious vessel, 'Whisper,' suddenly makes a lot of sense. The Lurssen-built ship was made available to the yacht enthusiast businessman with an unheard-of discount of $60 million off its original price of $200 million. Eric Schmidt has now rebranded the Kismet Yacht, as it was formerly known under the ownership of Jacksonville Jaguar's billionaire Shahid Khan, by giving it the name 'Whisper.'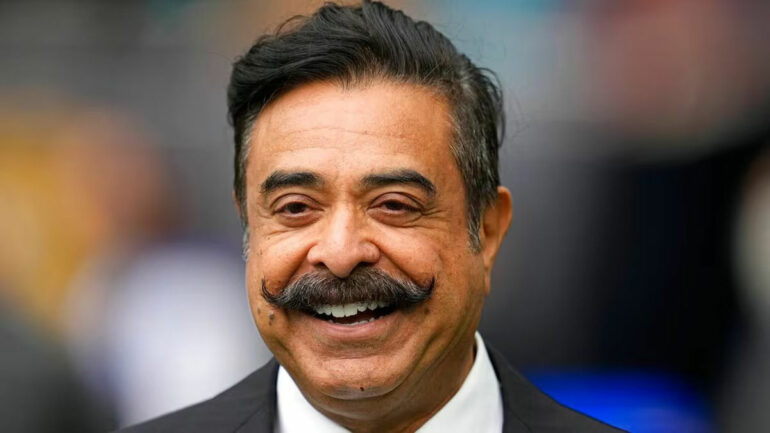 The new name has been prominently displayed on the freshly painted stern, and efforts are ongoing to replace the former name with the new one. Yacht enthusiasts are aware that a name change is a laborious process, not only involving changes to uniforms, interiors, and the vessel itself but also in terms of documentation. Even the registered tenders of the boat must undergo a change in documentation to reflect the new name of the craft. Whisper comes equipped with an armada of water toys, including jet skis, paddleboards, Seabobs, and multiple tenders.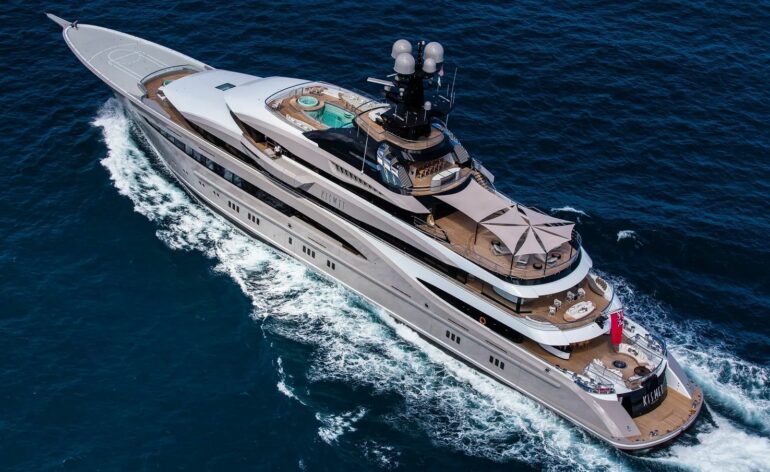 The five-tiered vessel Whisper can comfortably accommodate 16 guests across eight elegant suites. Schmidt himself can indulge in a royal master suite, complete with a relaxing Jacuzzi and direct access to the helipad, ensuring he doesn't waste precious time. When the helipad is not in use, it serves as a basketball court.

According to Marine Traffic, the 312-footer is currently docked in Barcelona, with plans to sail to the Caribbean this month, perhaps to celebrate upcoming holidays such as Thanksgiving, Christmas, or New Year's. The former Google CEO certainly has much to be thankful for with Whisper, which will transport him to good times in an instant.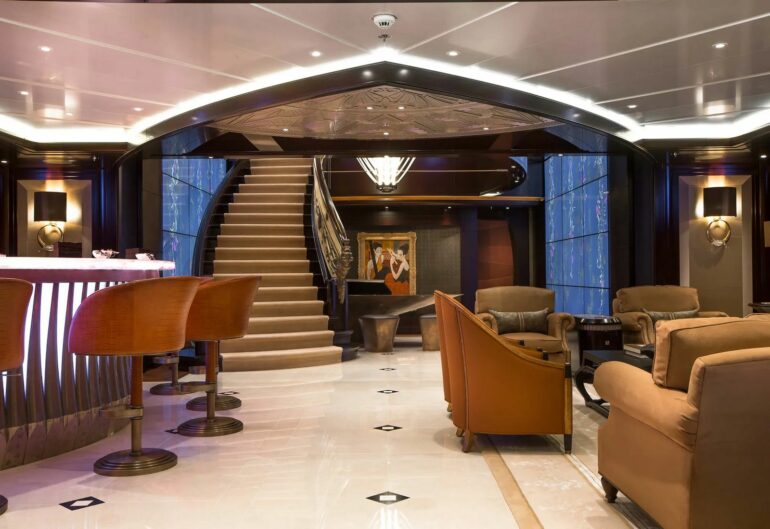 If the tech billionaire had waited for the ill-fated Alfa Nero, he would still be entangled in controversy and an endless wait as vast as the deep blue sea. Eric Schmidt, a seasoned superyacht connoisseur, has previously owned several ships, including the Lurssen Oasis superyacht, which he sold in 2017; the 254-foot Legend Yacht, the Feadship masterpiece Gladiator, and he nearly acquired the exceptional Alfa Nero. He now is the proud owner of the magnificent Whisper Yacht, which appears to be the grandest of them all.