The Feadship facility in Makkum is abuzz with activity, as the 338-foot superyacht, Feadship 1011, has been launched. A mere glimpse of this luxury vessel immediately draws attention to its distinctive lines and squared-off deck design. Kudos to the Dutch studio, Sinot Yacht Architecture & Design, for creating a yacht that impresses at first sight. Another standout feature is its 1,100 square meters of exterior glass, which includes twenty exterior sliding doors, twelve glass windbreaks, and six-meter panels of glass on the main deck guest cabins.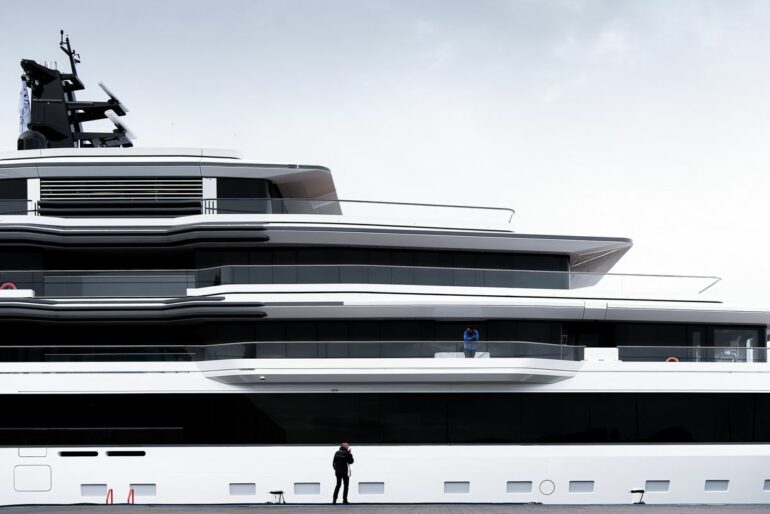 Prioritizing guest experience, the shipyard has shared that a two-tier engine room, typical for a yacht of this size, was condensed into a single deck to allocate more space for guest areas. This adjustment was also made in response to the owner's specific request to include amenities from his previous 6,000GT yacht in the Feadship 1011, which is half the volume. The 338-footer boasts not one, not two, but four exterior hot tubs. Additionally, a vast swimming pool spans the entire height of the main deck.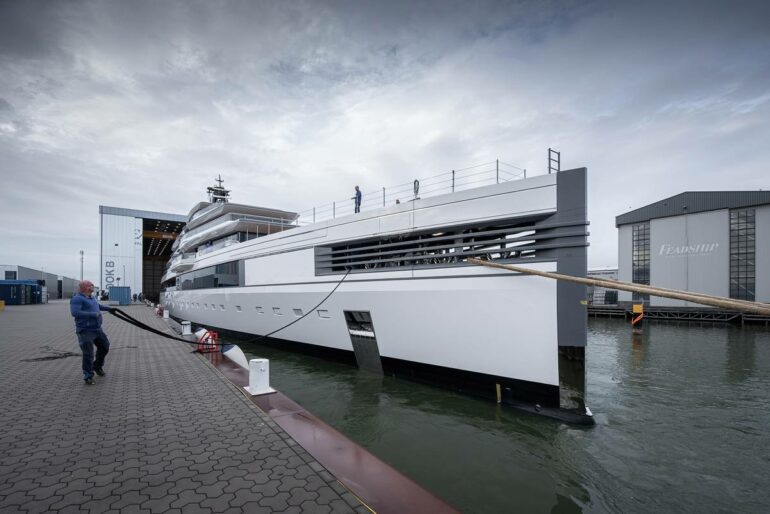 Water enthusiasts will find the Feadship 1011 particularly appealing. The yacht features a remarkable 50-foot-long tender garage, housing a variety of water toys and tenders. The tender garage door is, in fact, the largest Feadship has ever constructed. Notably, the foredeck hides a concealed helicopter hangar.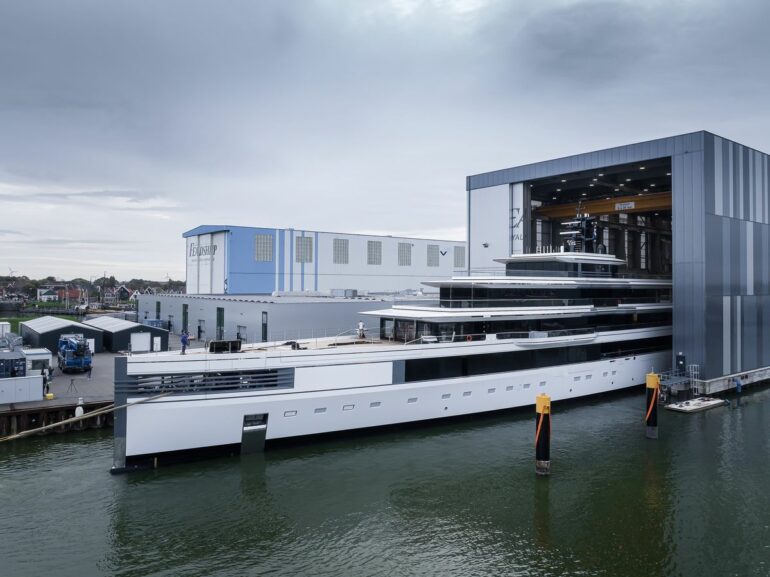 "As a repeat client and a Feadship enthusiast who has built his own yachts in the past, the client had a clear vision of our capabilities and encouraged us to push the design and engineering boundaries," said Feadship Director and CEO, Henk de Vries. "Although we typically prefer clients to remain observers, this particular owner was eager to be part of the team. Fortunately, he was ready to collaborate, and our partnership proved to be both friendly and enjoyable."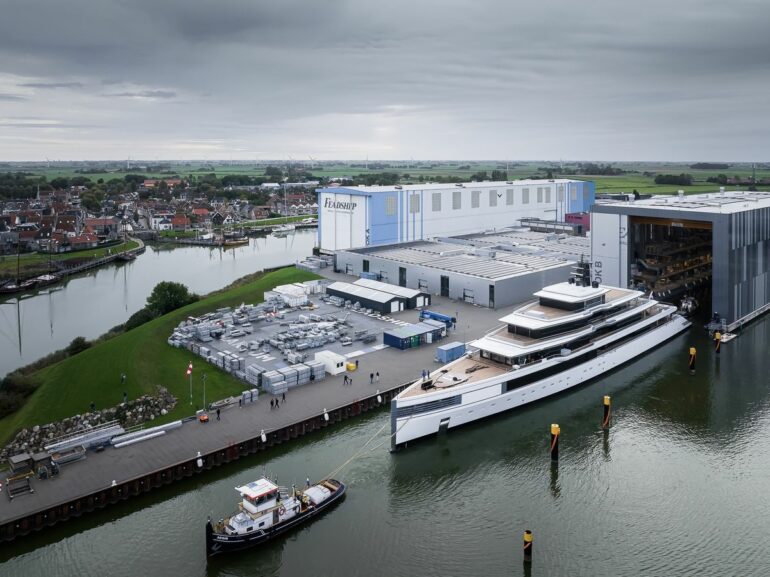 While interior details remain limited at this stage, Boat International has highlighted the presence of a glass staircase and an elevator in the main atrium. This yacht, the fourth-largest Feadship build, will undergo final outfitting with sea trials planned for later this year. It is smaller than the 387-foot Feadship 821 and Feadship 1010 — both of which are currently under construction at the shipyard — as well as the 360-foot yacht named Anna.