Ferrari recently hosted a car rally from New York's Battery Park to Bridgehampton Polo Club situated on the East End of Long Island. Several admirers witnessed this rare event, which saw the participation of over 60 owners and their magnificent Italian machines. The Tributo Ferrari began on the southernmost tip of Manhattan and took a northern route through Times Square, Central Park South, and over the Queensboro Bridge before pointing toward Long Island. Included in the rally were Daytonas as well as an F40, 275 GTB, 250 GT Series 1 Cabriolet, and Dino 246, among others from the label's splendid automobiles.



Rich exhausts fumed as the Ferrari motorcade advanced from Manhattan's canyons through iconic streets of the present day. Powerful engines resounded with all their might as the motorized beauties paved their way. Once out of the Big Apple, country roads and farmland lanes led the rally to the Bridgehampton Polo Club, which offered the perfect juxtaposition to the Tributo Ferrari exhilaration. In honor of the host city, a silent auction took place that saw exclusive items such as a Ferrari Corso Pilota Driving School 2014 experience with a choice of participating in Montreal, Aspen, or Austin, two tickets to the Austin Formula One Ferrari hospitality area, and access to all exclusive Ferarri hosted events, and a limited edition Hublot Liberty Bang watch, among other items. Makers of the sports marvel then donated to New York Cares that runs volunteer projects for 1,300 nonprofits, public schools, and city agencies to help people in need throughout the five boroughs. It was charity at its automotive best indeed!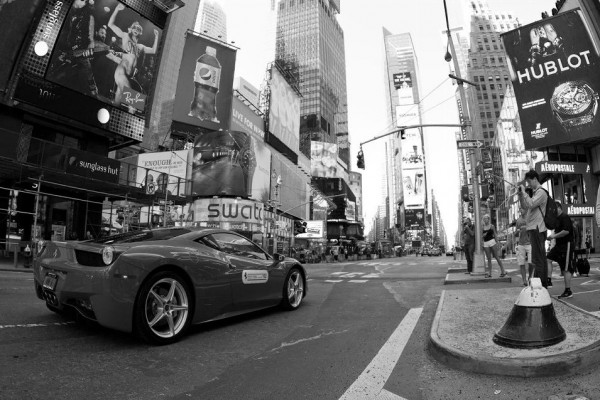 This rally can be considered as the American version of the 2013 Ferrari Cavalcade which took off with 90 prancing horses in Tuscany, Italy.
[Via – PR-Newswire and Ferrari]