It's been a year since Ferrari announced that it will introduce the first-ever all-electric sportscar in 2025. Furthermore, the marque is committed to its promise of modifying its product line-up to include 40% pure EVs and 80% electrified models by 2030. However, the iconic Italian automaker is known for its thunderous V12s and V8s combustion engines that have always played a central role in defining the character of its highly-desirable sports cars. Passionate Ferrari fans fear that electrification might permanently damage the allure of cars with the legendary prancing horse logo. However, Ferrari CEO Benedetto Vigna has suggested that the company might actually continue to sell combustion cars after the 2035 ban claiming that "ICE still has a lot to do."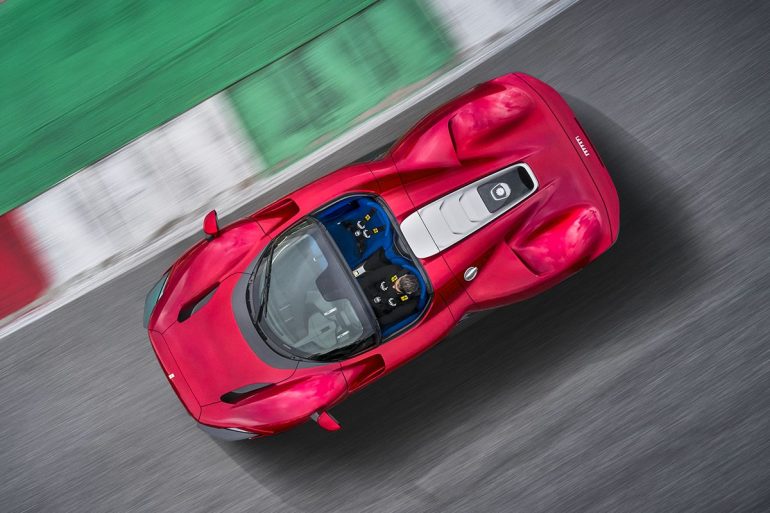 Last year, the European Parliament and EU member countries reached a deal to ban the sale of new gasoline and diesel cars by 2035. This was a step taken to ensure the transport sector can become carbon-neutral by 2050. However, the legislation was amended a few months back that allowed some combustion-engine cars running exclusively on e-fuels to be sold beyond the 2035 ban, allowing brands like Ferrari to build and sell non-electrified cars. Speaking at the Financial Times Future of the Car Conference in London, Vigna reiterated that the company will launch its first EV in 2025 and it is also on target to meet its carbon neutrality goal by 2030. But he also claimed the development of e-fuels moving faster than anticipated, which might potentially prolong the eventual demise of combustion engines.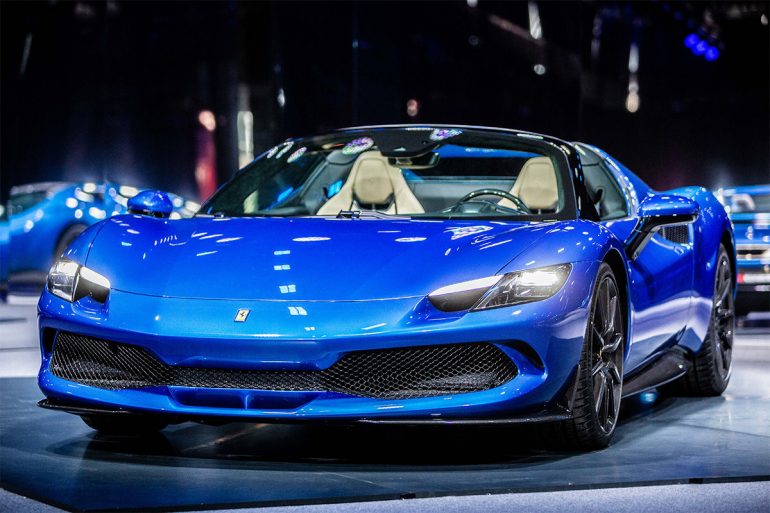 "The discussion that was happening a few weeks ago about the adoption of e-fuel; I thought that this would happen in 2025 or 2026," said Vigna. "This is very good for us because you can run a car with fuel that is neutral. I think that the two are very much compatible, and this is a reinforcement of our strategy." Ferrari is yet to release any details on its strategy to adapt its product line-up according to the new legislation; however, Vigna said it would continue launching hybrid, electric, and combustion-engine vehicles. Germany and Italy are the two EU member nations that have rallied against the original proposal that would have completely started phasing out ICE vehicles in 2035, and both Ferrari and Porsche played an important role in it.

What are e-fuels?
Electrofuels, or e-fuels, belong to a class of synthetic fuels that are made using captured carbon dioxide or carbon monoxide, along with hydrogen obtained from sustainable electricity sources such as wind, solar and nuclear power. Since these fuels utilize captured carbon dioxide in manufacturing and release almost the same amount in the air when burned, they are classified as carbon-neutral fuels. Porsche is one of the brands that has been experimenting with e-fuels and opened a production facility in Chile last year that produces carbon-neutral fuel from water. The only problem with e-fuels currently is that they are a lot more expensive than traditional fossil fuels. However, Porsche aims to sell this environmentally-responsible e-fuel in millions of gallons by the end of this decade.

Interestingly, the EU's e-fuels exemption has a caveat. It dictates that any combustion car on sale beyond 2035 must only be able to run on e-fuel and nothing else. There's no information on how the companies plan to tackle this problem; however, this exemption is a blessing for companies like Ferrari, Lamborghini, and other manufacturers of high-performance cars that are known for their fire-breathing combustion engines. The EU legislation is also ever-evolving and further amendments are expected in the future. But it will also benefit nations where the EV infrastructure is poor and is not expected to significantly improve over the next decade.