There are yacht connoisseurs, and then there is American billionaire Gabe Newell. He is the co-founder of the video game developer Valve and has to his credit genre-defining games enjoyed by millions, which include Half-Life, Portal 2, Left 4 Dead, and Counter-Strike. With the riches that Gabe had amassed, the genius spent them generously on something he loved almost as much as video games: superyachts.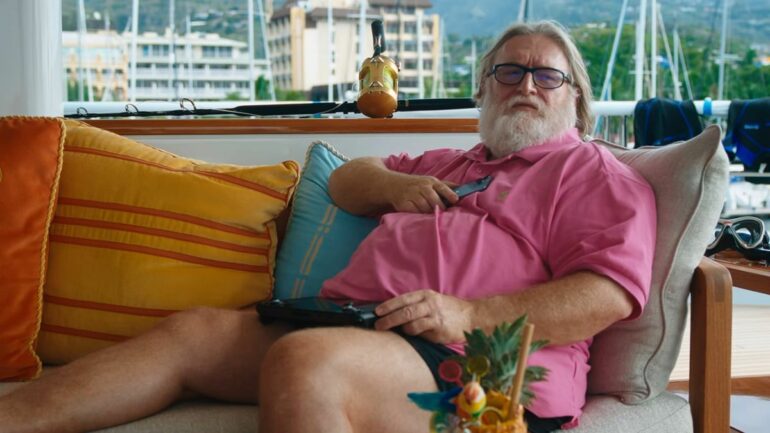 With a net worth of $7.8 billion, the 60-year-old yacht collector owns impressive ships such as Rocinante, a 258-foot beauty by Lürssen, along with two support vessels. One of these, named Dapple, is a 220-foot vessel refitted at Damen Yachting into a full-fledged hospital, serving as a safeguard for the cruising billionaire during the COVID-19 pandemic. Additionally, the collection includes Tranquility, a 300-foot long luxury yacht.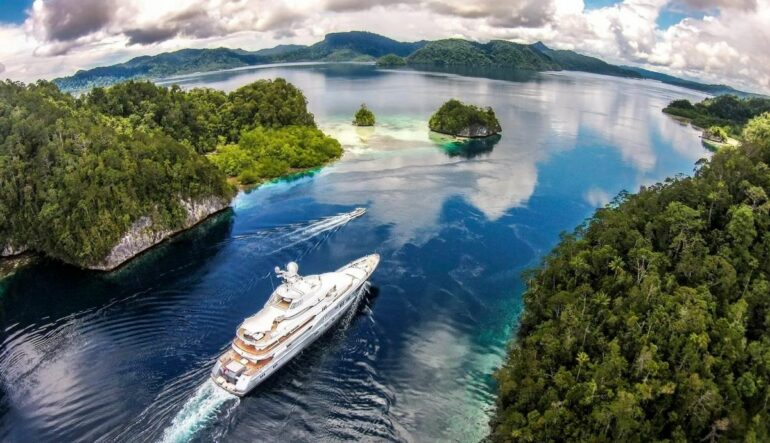 A luxury vessel in the truest sense of the term, the Tranquility is one of the most impressive members of Newell's ever-expanding fleet. Still, the crown for the most ostentatious boat may soon go to Project Y722, touted as Oceanco's third largest build to date behind only Jeff Bezos's $500 million Koru. This stellar ship is expected to cost no less than $350-$400 million. The tech tycoon's list of yachts doesn't end there; it also includes the commercial research vessel Pressure Drop and another 100-foot custom fishing yacht currently under construction."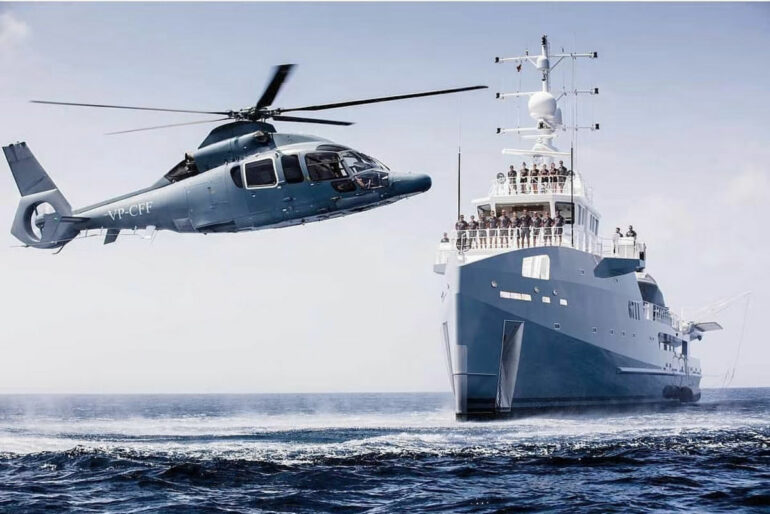 In total, the six yachts owned by Gabe are valued at nearly $1 billion or more. Indeed, the yacht collector has amassed some tremendous floating assets, a few of which we will discuss in detail below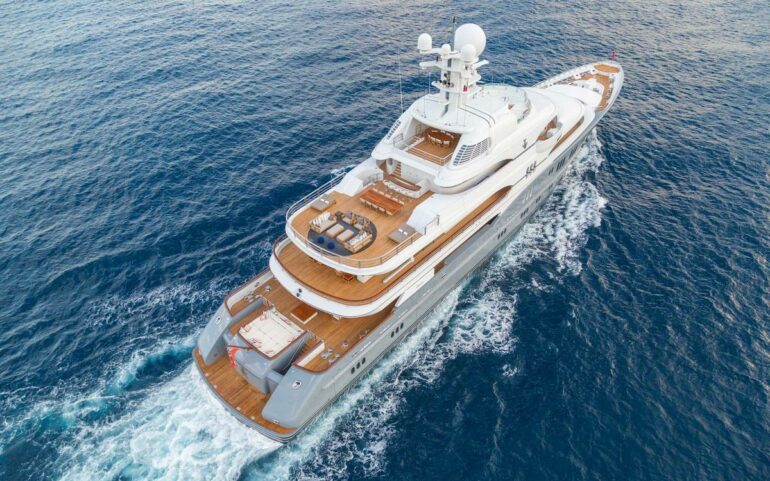 The Rocinante- $100 million
A Lurssen beauty through and through, she was built in 2008. Rocinante Yacht is massive, with a tonnage of 2,334 tons and a length of 258 feet. The motor yacht can accommodate 18 guests in 9 cabins with an interior design by Albert Pinto and an exterior design by Espen Oeino.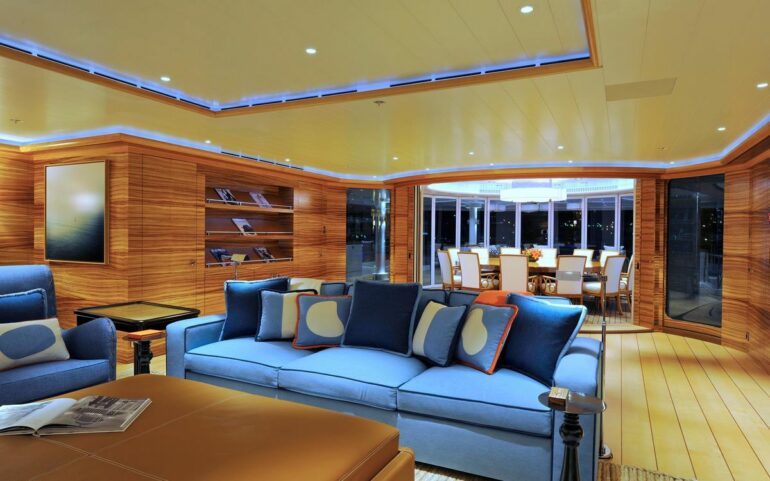 Is there a better combination than this trio in the yachting world? Certainly not! The ship is equipped with a beauty salon, sauna, gym, deck Jacuzzi, and an affluent owner!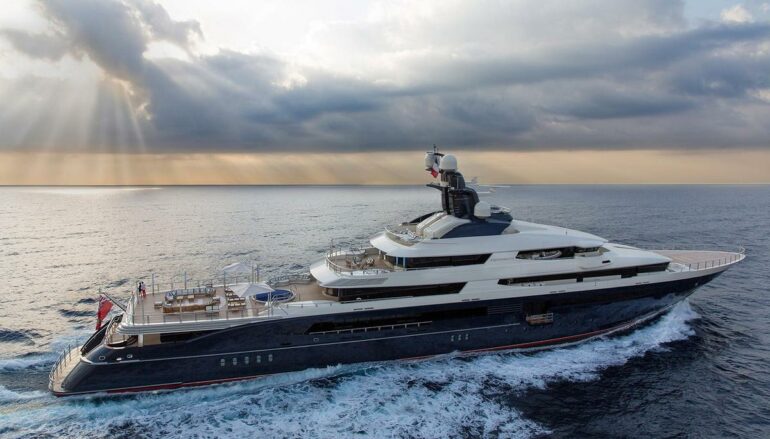 The Tranquility- $250 million
With a length of 300 feet, a value of $250 million, and several upgrades, this motoryacht is an excellent asset. Interestingly, this award-winning, ocean-crossing, world explorer yacht will undergo further refits and alterations to become a support vessel for Newell's fleet's largest ship, Project Y722.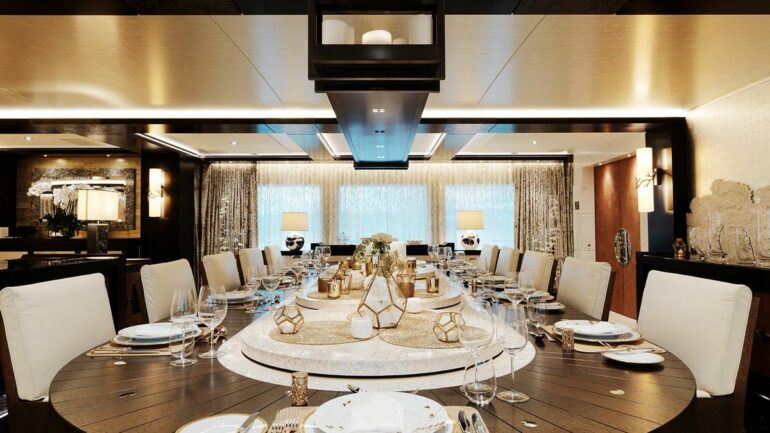 Designed by Andrew Winch, this five-decker yacht is a paragon of opulence, featuring murals and ostentatious chandeliers in its spacious rooms. The aristocratic main saloon offers a large seating area, a formal dining table, and a massive cinema-style television near the upper bar. Tranquility is further enhanced with a humongous beach club, two touch-and-go helipads, and a gym equipped with a Finnish sauna, hammam, experiential showers, a plunge pool, and a massage and treatment room.

Dapple Yacht –
People devised all sorts of methods to cope with the pandemic, and Newell's trump card was a ship named Dapple. This 220-foot yacht, transformed into a hospital ship by Damen Yachting, could provide medical assistance wherever the billionaire sailed. Boasting a 1,143 GT capacity, the ship features interiors designed by Mark Berryman.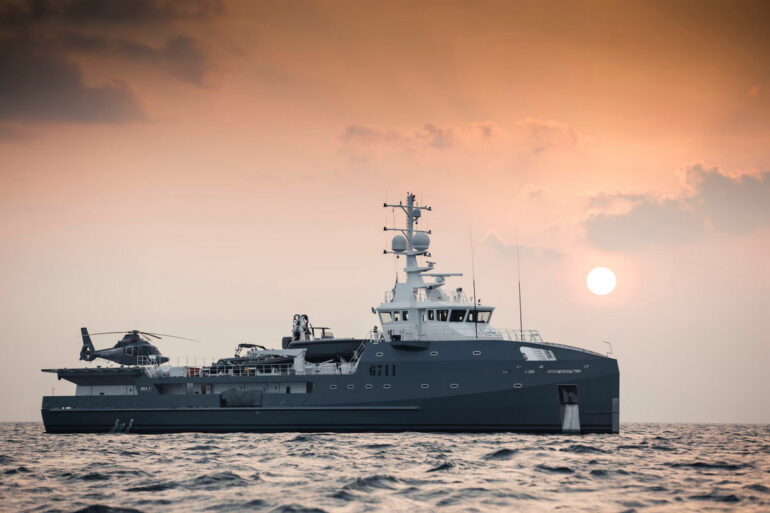 Six guests can sleep comfortably in three cabins. It's reasonable to assume that the boat's massive tender garage and extensive deck spaces were utilized to store medical supplies and accommodate treatment rooms. Equipped with four diesel MTU 16V 4000 M63L engines, she can reach a top speed of 21 knots.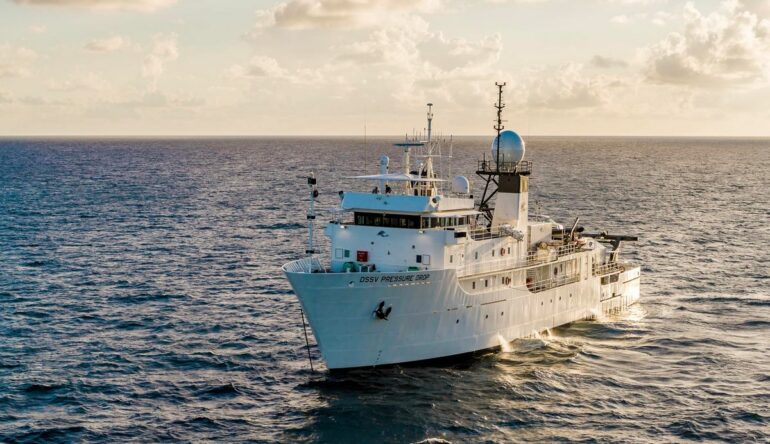 The Research Vessel, Pressure Drop – $50 million
Scientist and investor Victor Vescovo sold the Pressure Drop to billionaire Gabe Newell in 2022. Built in 1985 in Tacoma, Washington, this 224-footer offers accommodation for up to 47 people and is equipped with a 12-ton A-Frame at the stern. Tacoma Boat Building designed the vessel, making it ideal for conducting scientific and research projects, especially with a manned submersible. The ship has played a crucial role in conducting oceanographic research and assessments across the eastern Pacific, including the U.S. West Coast, Central, and South America.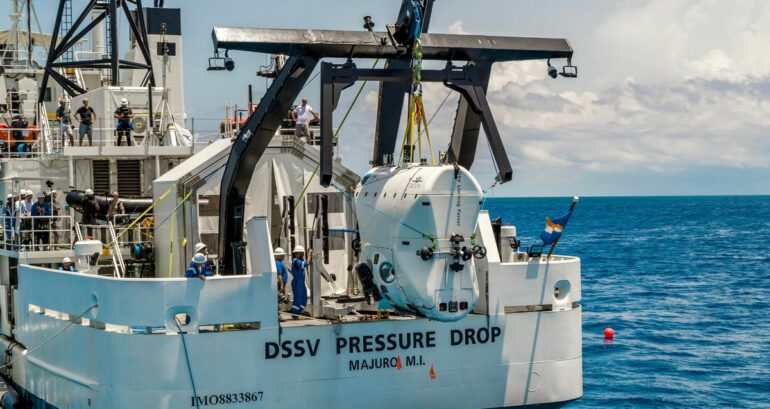 Now part of Gabe Newell's marine research organization, Inkfish, the vessel is set to explore the most remote regions of the ocean and contribute new scientific insights. 'What Mr. Vescovo and his team accomplished with the Hadal Exploration System is extraordinary,' remarked Gabe Newell, co-founder of Inkfish. 'It represents a truly unique tool for the marine science community. We hope to continue its tradition of enabling critically important research into the deepest regions of the oceans.'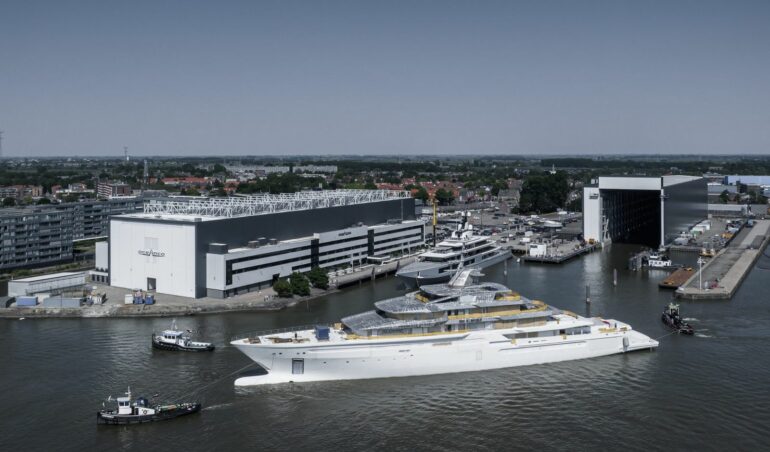 The under-construction Project Y722 – approximately $350-$400 million
The newest and largest ship, Project Y722, was first seen outside the shed in June 2023. It is Oceanco's upcoming 364-foot-long vessel and their third-largest build to date. Touted as a head-turner in the making, sources indicate the boat will feature amenities such as a sauna, spa, a massive beach club, gym, and a cozy Jacuzzi on the sundeck.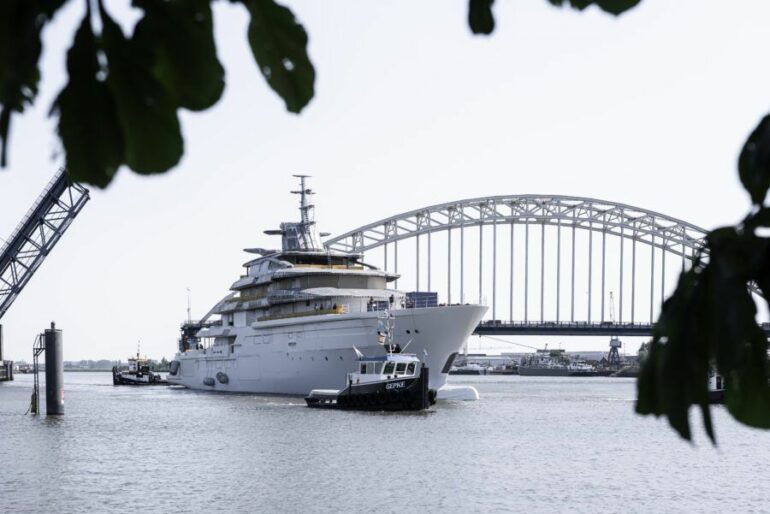 Dan Morgan, the Managing Director of YTMC, explained, 'Y722 will set new standards at Oceanco, particularly with her industry-leading noise and vibration characteristics. The focus on usability and operability will ensure a holistic, comfortable experience for everyone on board.' It seems that Jeff Bezos's Koru sailing yacht might soon be overshadowed.
With the delivery of the colossal 364-foot-long Oceanco Y722, tech tycoon Gabe Newell is set to spend between $70 and $100 million annually on maintaining his fleet. This majestic motor yacht, which began construction in 2020 at the Zwijndrecht facility in the Netherlands, is expected to be delivered to him in 2025.