Jeff Bezos, the world-renowned billionaire entrepreneur, is best known as the founder and former CEO of Amazon.com, one of the largest online retailers in the world. He created plenty of buzz surrounding his space exploration ventures, and Bezos looks set to do the same with his sea-faring ways approaching at breakneck speed, pun intended. His megayacht created waves before it touched them, witnessed controversy before hitting the sea and had records broken even before the yacht was wholly made. Let's take a closer look at the fascinating vessel –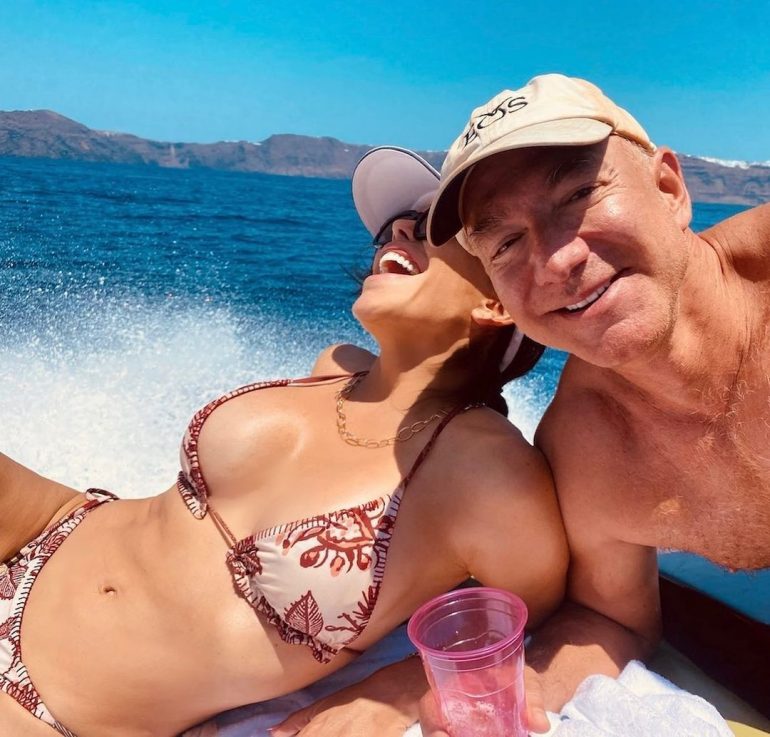 9. Bezos's magnificent $500 million sailing yacht is christened Koru –
Koru, a half-a-billion-worth boat that took five years to construct for the Executive Chairman of Amazon, Jeff Bezos, is near twice the length of an Airbus A380. Early this year, Jeff Bezos' behemoth with an internal volume of 3,300 GT was spotted on her sea trials in the North Sea.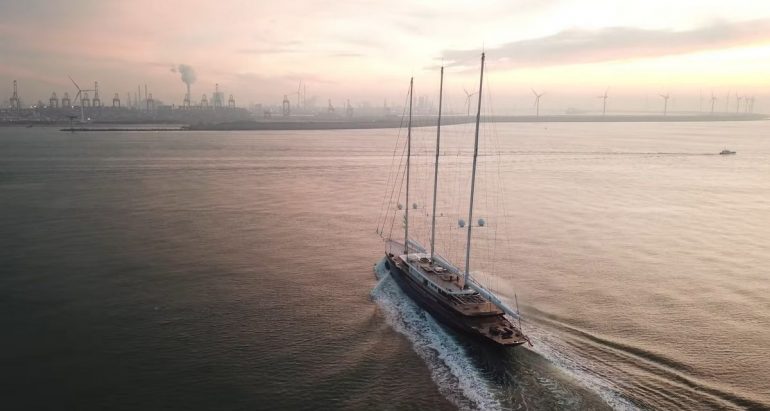 8. It is the tallest sailing yacht in the world-
To house the third richest man in the world, his ride needs to flaunt her own status. Koru, Previously known as Y721, is 416 feet long – with triple masts reaching 230 feet – making the sailing yacht nearly half the size of the Great Pyramid of Giza; certainly befitting for the third richest person on the planet, with an estimated net worth of $118 billion.

7. Big boat, bigger bills-
Netherland-based Oceanco worked on the magnificent Koru. Now its owner, Bezos, who happens to be one of the wealthiest men worldwide, shall shell out an annual upkeep cost of nothing less than $50 million over this floating palace! Generally, the annual cost of running and maintaining a superyacht is close to 10% of its price, and Koru is mighty expensive at $500 million.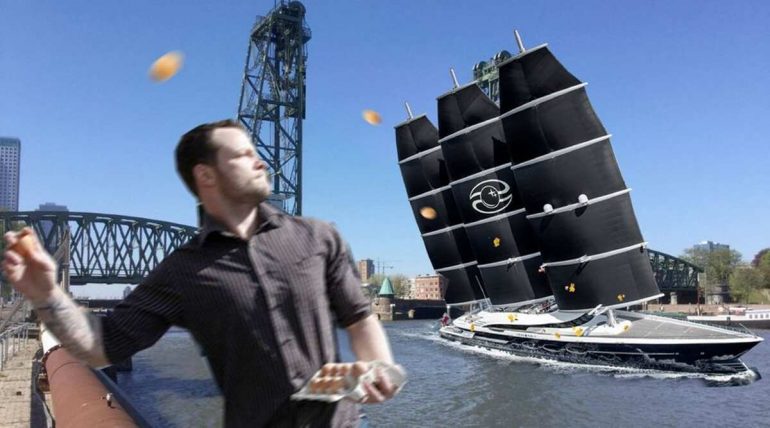 6. The schooner created controversy even before it hit the waters-
The historic Koningshaven bridge that survived the World War II bombings in the Netherlands was to be' temporarily' dismantled to accommodate the gigantic ship. This led to a furor among locals. Over 5000 locals signed up to egg the three-masted schooner as a sign of protest. Later on, The New York Times clarified that Oceanco decided against applying for the bridge-dismantling permit, and the yacht's enormous masts will be installed at a separate facility.

5. Koru is ahead of its time, as smart as it is suave-
The size and scale of Koru are not a metaphor for the owner's bottomless pits of wealth. In fact, the ship was modeled on three enormous masts so it could be primarily powered by kinetic energy from the sails. It would be possible for a single person to manage the sails instead of a large crew owing to advanced and green technology.

4. Koru will sail with a 247 feet long support vessel-
Built by Damen Yachting, Abeona is the largest support vessel built by the shipyard to date. With space to sleep 45 people, including crew, guests, and specialist staff, the ship boasts a helicopter landing pad for Bezos and his VIP guests, an arsenal of toys and tenders, including luxury cars, jet skis, speedboats, and personal submarine.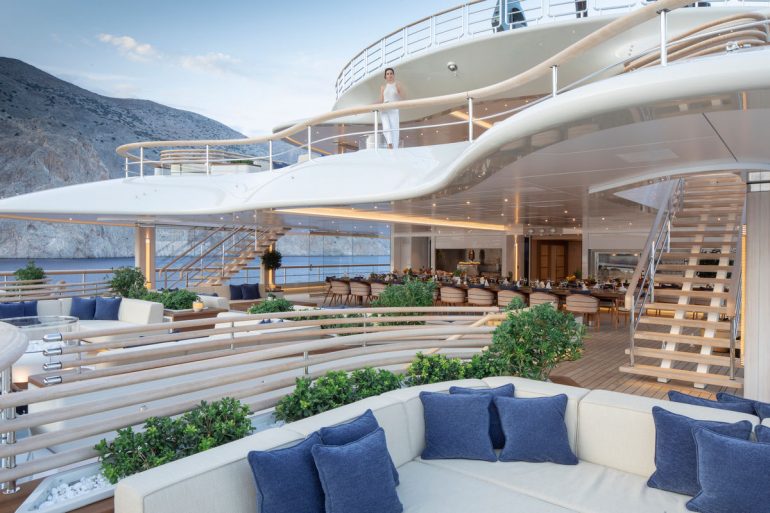 3. What are Koru's interiors like?
The $500 million megayacht features a black hull, white superstructure, and elegant silhouette; there is no information on what lies beneath. The 417 feet long yacht with an aluminum and steel superstructure will boast three decks, including one with a swimming pool. Amazon co-founder's pleasure craft will also have a gym, a spa, a sauna, space for multiple guests, and a crew of around 60 people.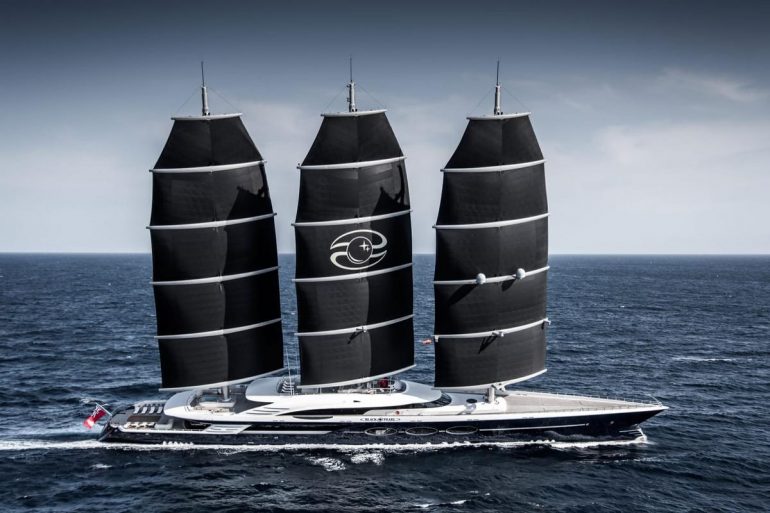 2. Koru was inspired by the iconic Black Pearl Sailboat-
This 350-feet long sailboat Black Pearl exhibited a revolutionary design, eco-credentials, and fantastic technological advancements, enough to make sense of the $200 million cost. Russian businessman Oleg Burlakov's $200 million sailboat inspired an even grander $500 million schooner that emulated the three 230 feet carbon masts. It begs the thought, why didn't Bezos opt for the intelligent folding system that allows the yacht to pass safely through canals?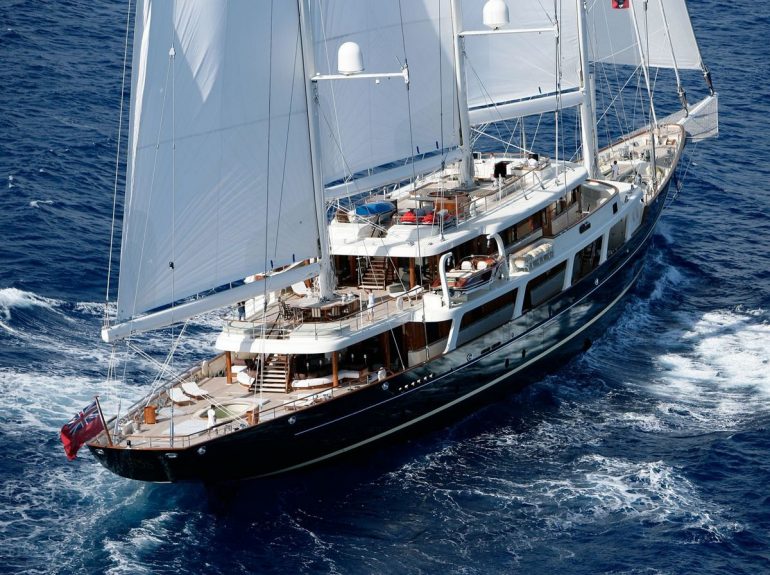 Koru may be loosely based on the beautiful Eos yacht-
Another iconic sailboat that stimulated an essential aspect of Koru was a 305-ft yacht Eos belonging to Bezos's close friend Barry Diller, founder and former CEO of Fox. Dailymail reported the interiors onboard were allegedly inspired by the Lurrsen beauty that was considered the largest sailing yacht in the world at the time (2006). With interiors designed by Bill Langan and François Catroux, Eos looks resplendent with an impressive layout and design that would acquire the nod of approval from royals, aristocrats, and moguls alike. Koru, without a doubt, would be no different, only better.