It's rather surprising that Jeff Bezos, a space-faring centibillionaire and one of the richest persons on earth does not have a megayacht yet. While he has commissioned his dream vessel, the Y721 which is anything but mammoth and suits his stature. Under construction at the Zwijndrecht shipyard in West Netherlands, his vessel will, in fact, be the biggest sailing yacht in the world, To put its size in perspective the yacht will be almost the size of the pyramids of Giza. So big would the yacht be, that once completed a historic Dutch bridge in Rotterdam would have to be dismantled just for the yacht to pass through.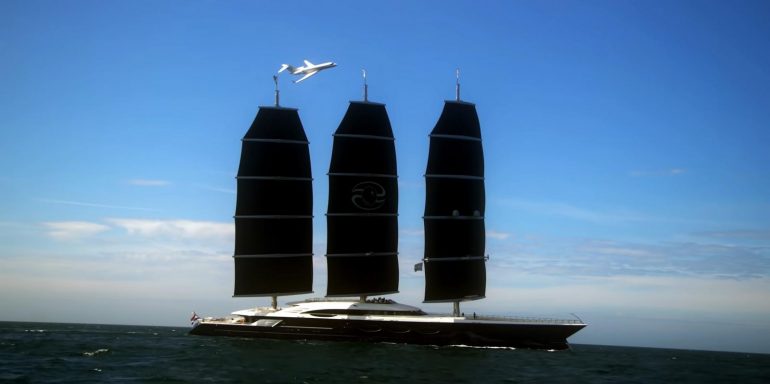 While there are no details on the interiors and other specifications of the yacht but we are assuming it will set a new precedent when it comes to luxury on the high seas. Bloomberg estimates the yacht will cost $500 million which in the grand scheme of things is not 'substantial' for Bezos. Undoubtedly once completed Jeff Bezos' boat will be the largest private sailing ship but there are other billionaires who own grand sailing boats too. Here are some of the largest and most luxurious sailing yachts in the world –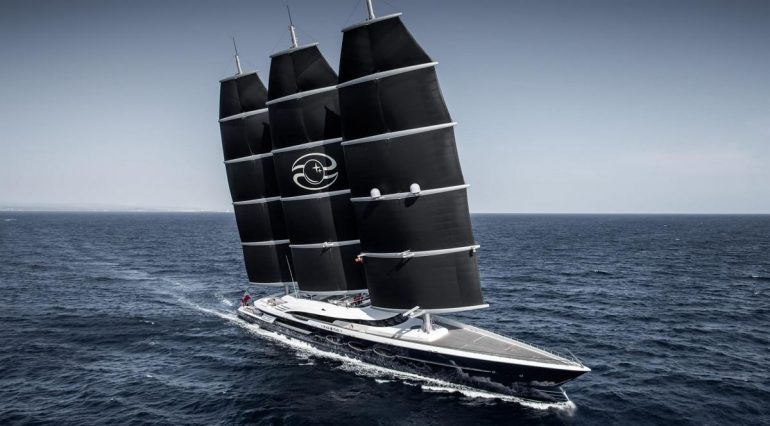 Black Pearl Sailboat-
For a sailing yacht, the beautiful Black Pearl was a complete game-changer! At 350ft, the elegant beauty enjoyed the reputation of being the world's largest sailing yacht till Jeff Bezos' 417ft Y721 happened. With a revolutionary design, eco-credentials, and fantastic technological advancements, Black Pearl justifies the cost of $200 million. The unique vessel belonging to a Russian businessman, Oleg Burlakov comprises three 230 feet carbon masts and can set 2,900 square meters of sail on the world's largest Dynarig system.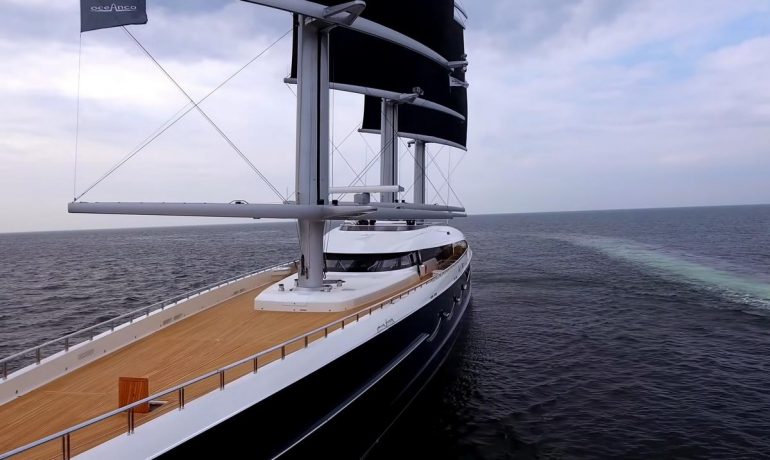 The intelligent folding system allows the yacht to pass safely through the Panama Canal (i wonder why Oceanco didn't install this system in Y721 too?). While interiors of this gliding gorgeousness were never revealed it is believed the main saloon is the ship's highlight along with a large private study. The intellectual has placed more importance in the aforementioned areas as opposed to his simpler stateroom, on the lower deck. A lot of prime space amidships is devoted to the gymnasium, which runs full beam with two shell doors that extend balconies on either side.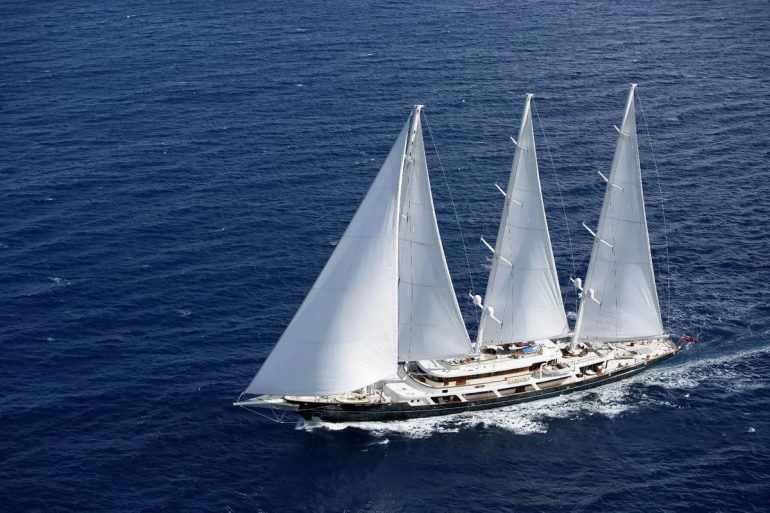 EOS sailing yacht:
Built by Lurssen in 2006, the EOS vessel was the largest sailing yacht in the world at the time. The stunning 305 foot luxury yacht was designed by Bill Langan and François Catroux is responsible for her interior. The elegant ship is powered by MTU diesel engines that lend her a maximum speed of 16 knots and a range of more than 4,500nm.

EOS has a gross volume of 1,517 tons and belonged to movie and media billionaire Barry Diller, husband of fashion designer Diane von Fürstenberg. The $200 million EOS flaunts six bedrooms, to accommodate 16 guests in utmost luxury.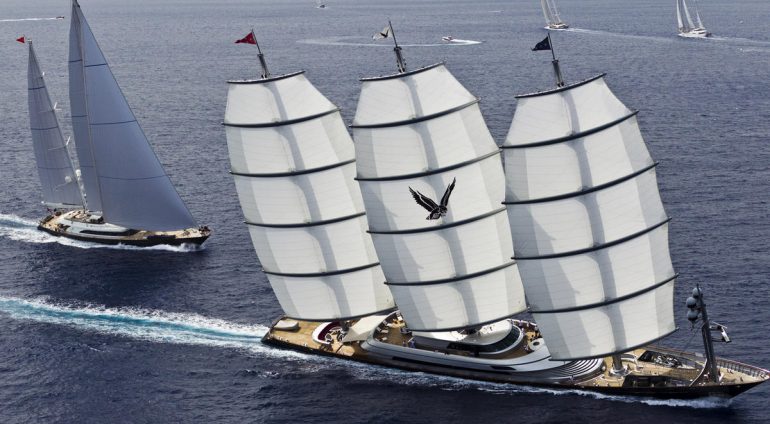 Athena superyacht-
The nearly 300 foot Athena ship is built by Dutch shipyard Royal Huisman for Internet entrepreneur James H. Clark. This incredible three-masted gaff-rigged schooner accommodates 12 guests and 22 crew. These guests can comfortably rest in 5 cabins which despite the years gone by are wel-maintained and opulent to match current trends.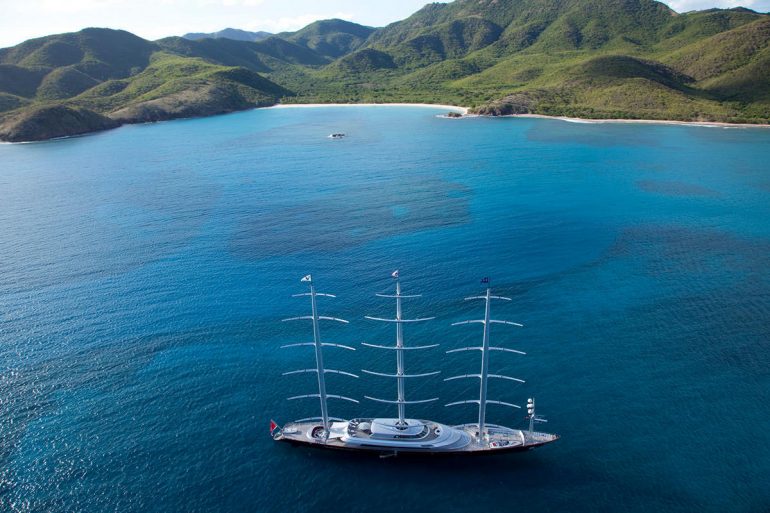 Athena has all the makings of a luxury ship set for an adventure in any corner of the world.it cruises comfortably at a speed of 14 knots. As far as entertinament is concerned, theres a well-equipped gym onboard with latest equipment and several toys and tenders. In May 2019 Athena was listed for $45 million.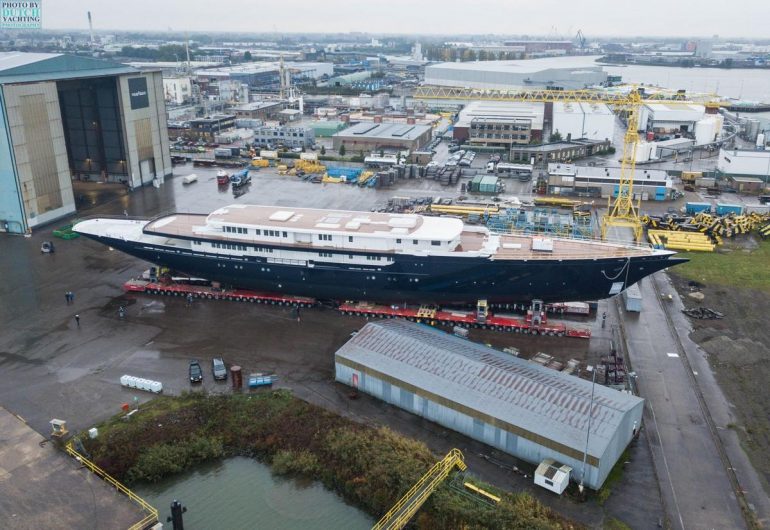 Jeff Bezos' Y721 superyacht (under construction) –
This sprawling 417ft, three-masted schooner by Oceanco comes with three enormous decks. The Y721 will also flaunt a volume of 3,500 GT, black hull, and an overall classic and elegant contour. With so much space, comes the possibilities of nearly endless amenities. For now, it is known the $500 million sea-farer will boast an on-deck swimming pool, an 'ambient' cinema, and several lounges and business areas spread on the three massive decks.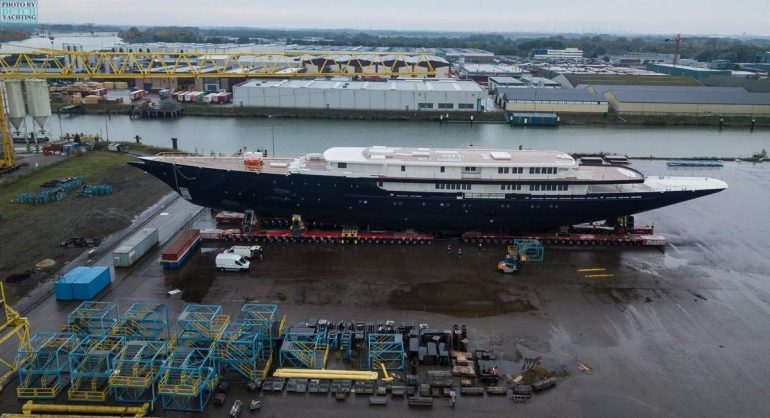 It is assumed the yacht can accommodate 18 guests, which will be catered for by a crew of around 40. The Y721 yacht will be delivered in 2022 if it can pass through the Koningshaven Bridge. As the world's biggest sailing yacht it is too tall to pass through and requires the middle section of the national monument to be disassembled, locally known as 'De Hef.'