We know two things about billionaire Jeff Bezos's megayacht Koru. One is that the support vessel of the Koru superyacht is called Abeona, after the Roman goddess who presided over the departure of travelers. Second, the 247 feet support ship by Damen Yachting, the largest custom-built shadow yacht, was delivered to the tycoon. Built at the shipyard in Vlissingen, the Netherlands, YS 7512, as it was initially known, completed successful sea trials in December. She departed the shipyard in Vlissingen, the Netherlands, at the end of January before arriving in Gibraltar.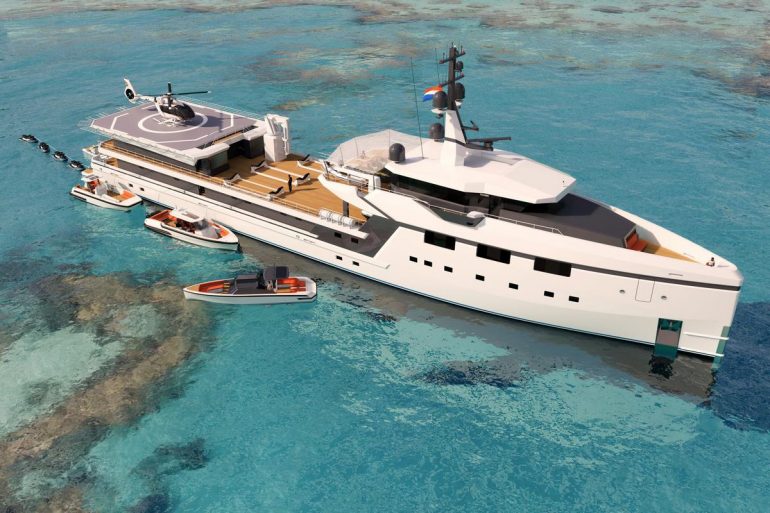 Wright Maritime Group oversaw the build process on behalf of the Amazon co-founder. Abeona is discernible owing to the grey hull sporting an orange stripe running across the length of the hull. With a massive volume of approximately 1,900 GT, the boat accommodates an array of tenders and toys, marine gear, and emergency relief support equipment. It also sleeps 45 people, including crew, guests, and "specialist staff." The support vessel of Koru comes in handy as the $500-million megayacht doesn't have an onboard helipad.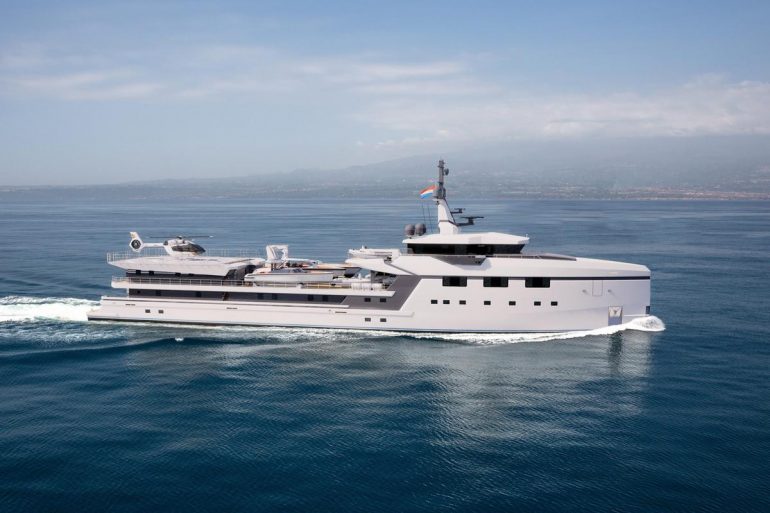 Abeona features a helicopter hangar that can host an aircraft up to a D-value of 14. Additionally, the support vessel can easily accommodate all the tenders and toys without taking up crucial space on Y721.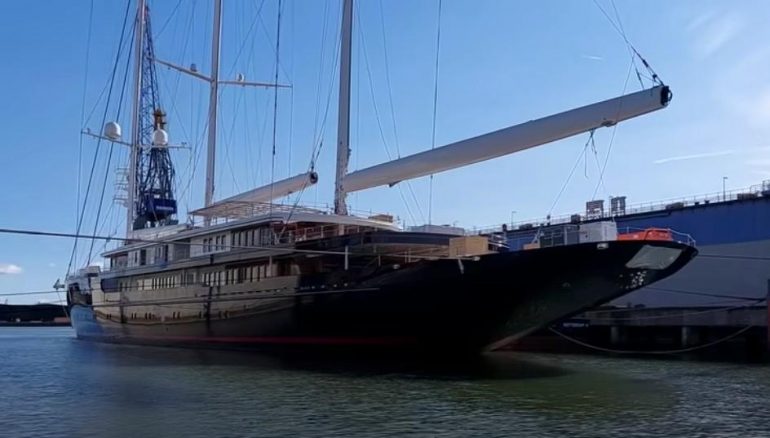 Keeping up with Bezos's $500 million megayacht Koru –
If anyone can beat the iconic Black Pearl ship at its game, it is tycoon Jeff Bezos's superyacht that will hence be known as one of the world's largest and most ecological yachts. As the centibillionaire's 471 feet vessel Koru named after a Maori word meaning 'new beginnings' gears for sea trials, the support vessel Abeona has completed them successfully.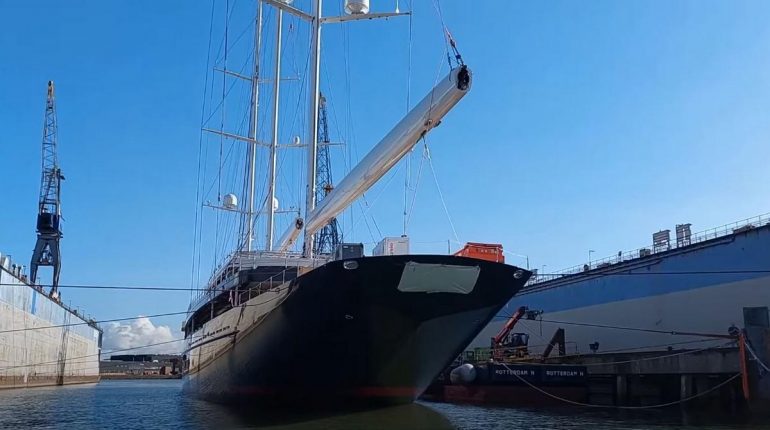 Twice the length of the Airbus A380, Koru boasts three enormous decks, a bowsprit, a colossal black hull, and an elegant contour. The three decks will feature amenities like an on-deck swimming pool, a movie theatre, several lounges, and business areas dotting the enormous decks.