The Mercedes-Benz G-Wagen has always been a favorite amongst automobile customizers, delivering everything from the gold-wrapped versions often spotted during London's supercar season with Middle East license plates to the sinister-looking Brabus models. However, Polish car customization brand Carlex Design has developed a truly unique G-Wagen that is guaranteed to turn heads wherever it goes. Meet the G-Wagen Steampunk Edition, a customized AMG G63 that is decked out with bespoke leather interior, wood floor, and copper design elements to give it an over-the-top steampunk-themed look.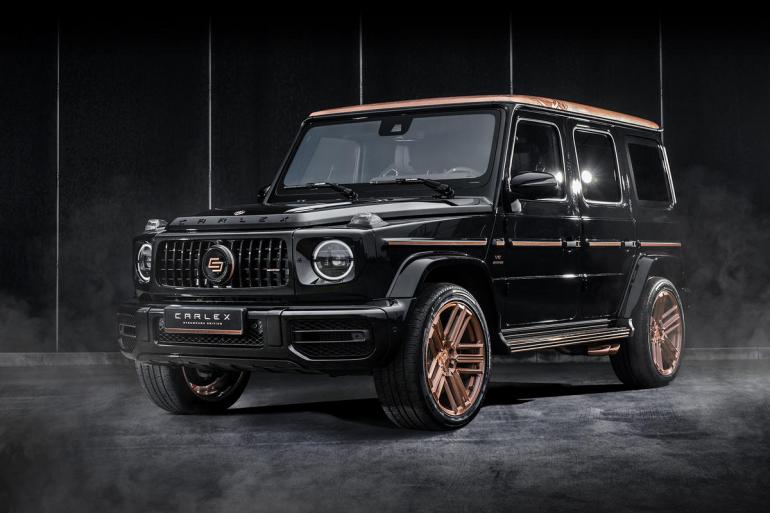 The limited-edition steampunk-themed G-Wagen is one of the most wicked customized versions of the uber-luxurious SUV. It sports a very eye-catching paint scheme of gloss black which is contrasted with hand-decorated copper elements.

The highlight of the customized G-Class is its handmade copper roof that is engraved by jewelers and designers with a gigantic artwork featuring steampunk motifs. Each of the 10 examples of the Steampunk Edition that will be made will feature a unique roof art.

In addition to the bespoke roof, the customized G-Wagen also gets a copper wrapped spare tire cover etched with steampunk-themed art.

The Steampunk Edition gets copper-colored wheels to match the theme and beautifully contrast the gloss black paint job. According to Carlex, each vehicle takes 5200 hours to build.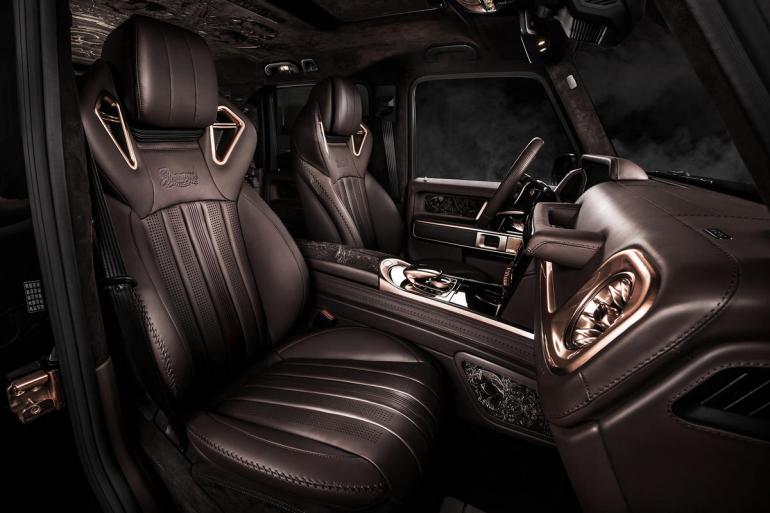 The steampunk theme continues on the inside with the cabin wrapped in dark tan leather, Alcantara headliner with steampunk artwork, solid wood, and copper-colored accents.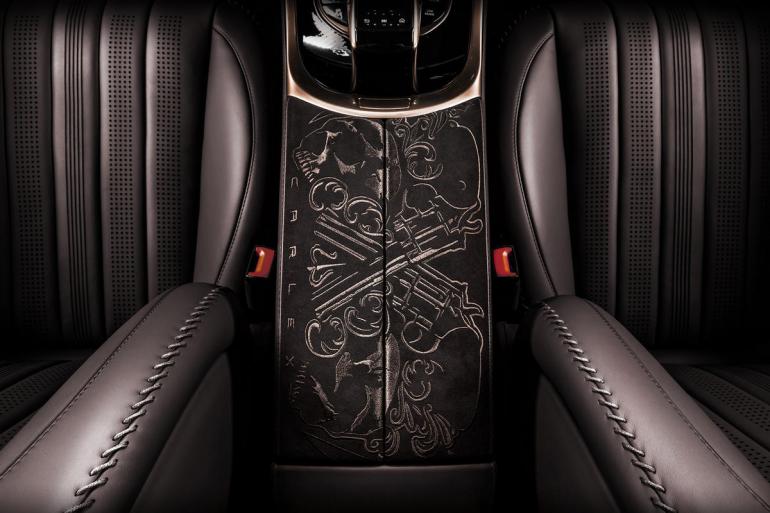 Different steampunk motifs can also be found on the central armrest and even on the door cards.

The floor mats are fashioned out of solid walnut wood and give the cabin a very unique look.

All the metal bits found inside the cabin of the standard AMG G63 have been given a copper finish matching the theme.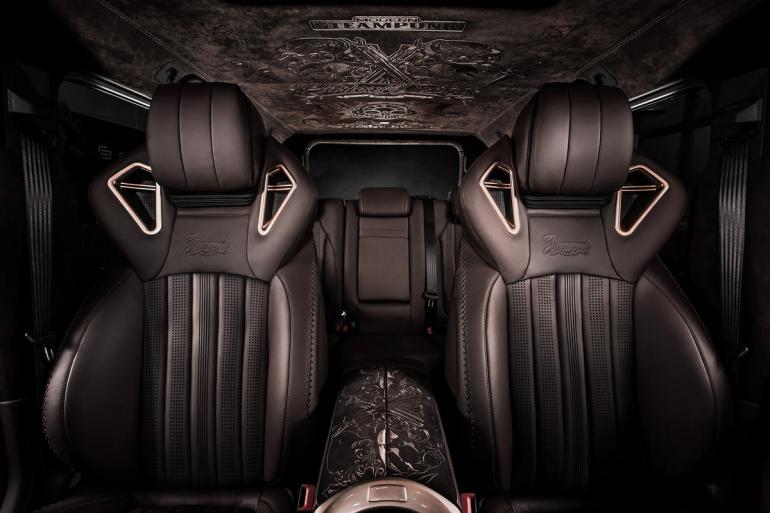 Each of the 10 examples by Carlex Design will get a bespoke numbered plaque inside the cabin. According to the company, the conversion cost comes to about $350,000, which doesn't include the $150,000 price tag of the AMG G63. That means you'll have to shell out half a million dollars for a Steampunk Edition G-Wagen. Included in the cost is a leather-bound book decorated with gold emblems. It documents the entire conversion process. Carlex says there are still a few build slots available for grabs.
[Via: Carlex Design]