This is the Boeing Business Jet 747-8i, the largest private jet in active operation in the entire world. Before you see the pictures of this man-made masterpiece I would like to add, the Boeing Business Jet 747-8i, is the one thing that can truly be dubbed as 'palace in the sky' in response to the opulence of the Indian luxury train palace on wheels which is the grandest thing to be seen on tracks. Famed French interior design firm Cabinet Alberto Pinto was assigned the job of creating the interior of one BBJ 747-8i, purchased for private use by a Middle Eastern businessman. It took the firm 4 years to design and implement everything; Take a look inside the BBJ 747-8i, to see the wonders of 1460 days of hard work and vision: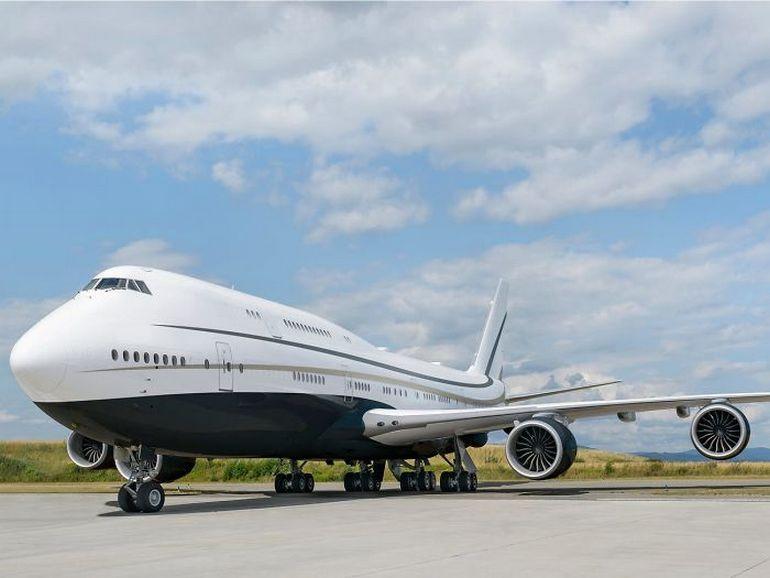 Looks fit for a king right? The 747-8i BBJ is an unmistakable status symbol typically reserved for use by the world's richest and most important populace.

What you see below is the entrance to the Master bedroom which is probably even more roomy than the bedrooms found on land.

The master bedroom has a commodious bed which redefines the very meaning of comfort.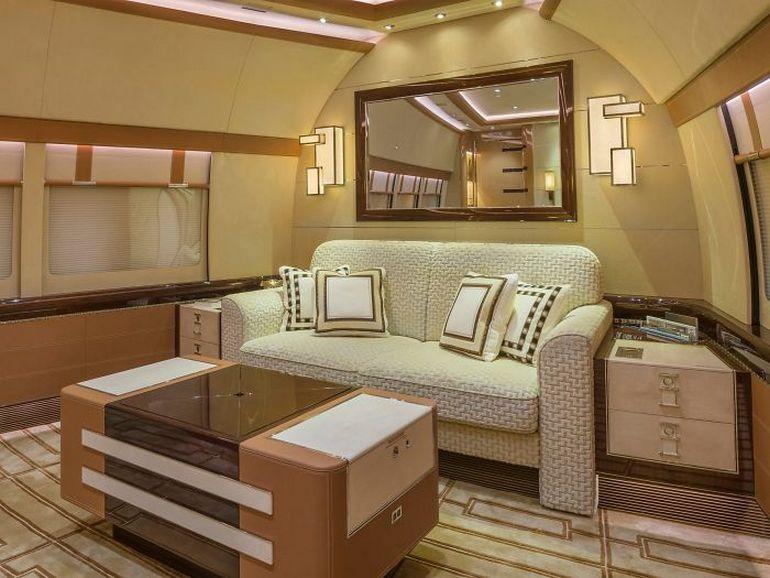 Do you have a loveseat in your room? Well this luxurious master bedroom does!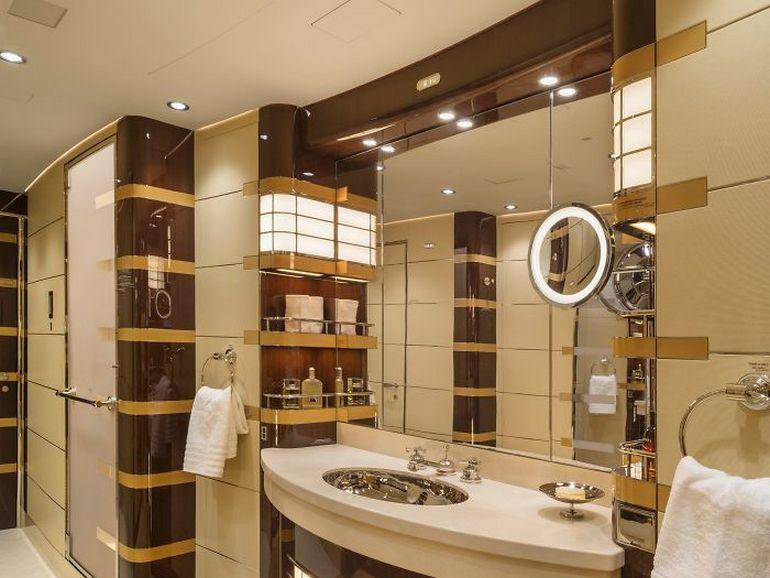 The largest bedroom on clouds can simply not do with a bathroom that's not equally enchanting equipped with a full mirror and sink.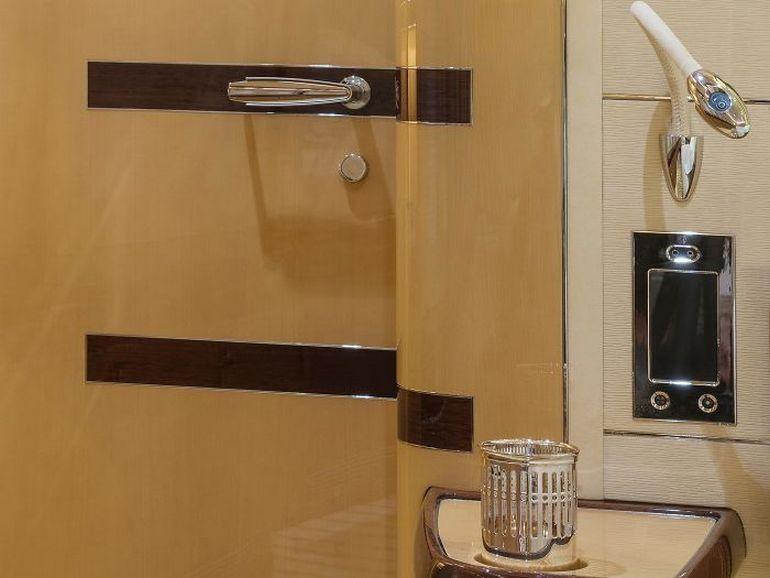 Master bathrooms are impressive with state-of-the-art technology that includes touch screens and light controls.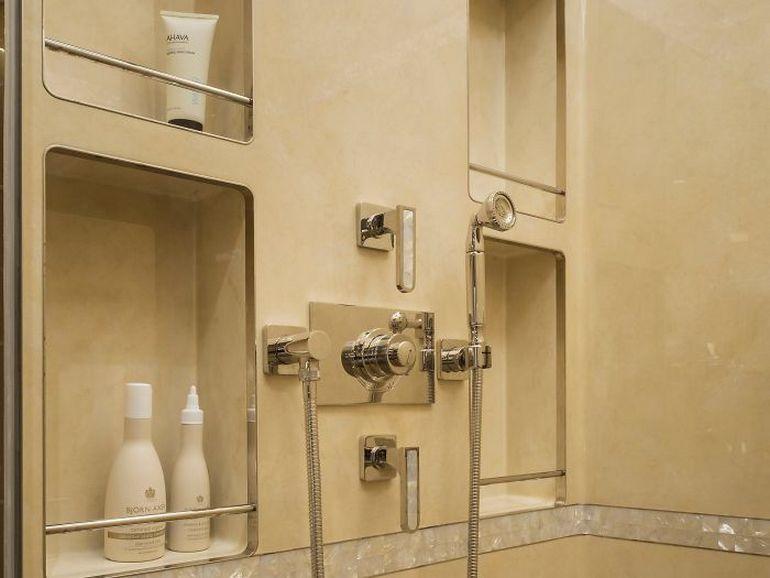 When you're uber rich, you simply can't walk out of your private jet without a refreshing bath taken in your walk-in shower cubicle with the best skincare products available.

From lounges to dining rooms, reading corners and multiple cosy spots. Its easy to forget one is travelling inside an airplane here.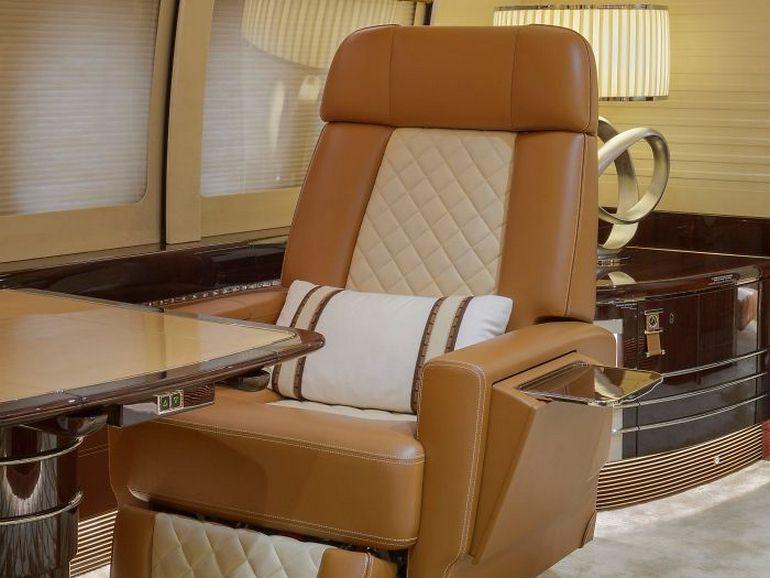 The designer and his team have lavishly used top-notch leather with soft hues to create an ambient atmosphere throughout.

Designer, Yves Pickardt, states simplicity is the true luxury which is why they haven't dabbled with too many colours and kept the overall theme neutral.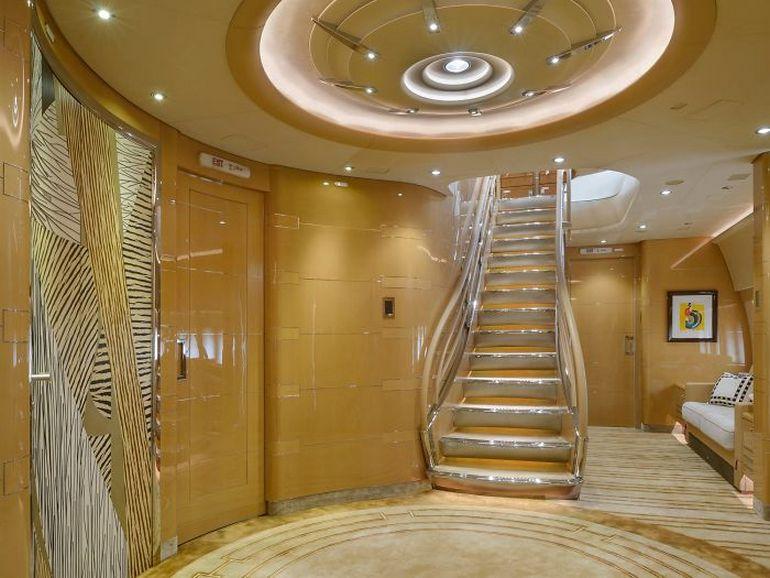 This larger-than-life area is the main foyer that separates the master bedroom from the rest of the jet. The staircase leads to the airplane's upper floor.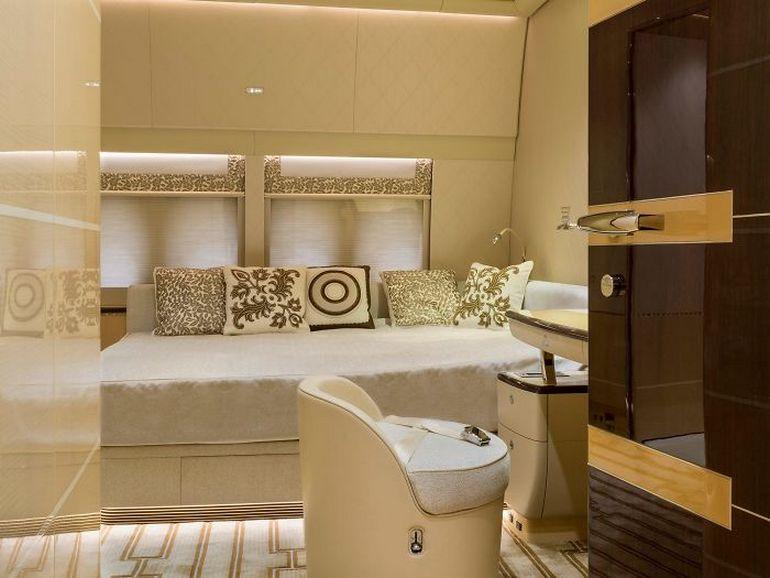 A lavish guestroom aboard the magnificent 747-8i where every guest will be treated like royalty.

The entertainment section is spectacular too with an inviting couch, a massive TV screen to watch your favourite movies or a bookshelf stocked with the stories of the world you are flying over.

Office spaces and dining rooms are flanked with plush interiors and comfortable leather armchairs.

The grand salon occupies the central area of the aircraft. Its the perfect spot for meetings or just relaxing and having long conversations with family and friends.
[Via: Bored Panda]