Remember the absolutely car stunt from the movie Fast & Furious 7 in which Brian and Dom crash a multi-million-dollar W Motors Lykan HyperSport through multiple skyscrapers in Abu Dhabi? The supercar used for filming the mad sequence can now be yours as it is heading for the auction block. The one who makes the winning bid will become the owner of one of the coolest movie cars and get the non-fungible token (NFT) of the $3.4 million. While pre-bidding for the Lykan HyperSport has already started at $100,000, the live auction will take place on May 11 on the NFT marketplace Rubix.


The Abu Dhabi-based W Motors debuted the Lykan HyperSport back in 2013, claiming it to be the first supercar designed and built in the Middle East. The company founded by Ralph R Debbas and Sari El Kahalil reportedly built only seven examples of the supercar between 2014 and 2015, making it one of the rarest cars in the world. However, it is said that 10 prop cars of the Lykan HyperSport were built for filming the movie and the production team even released a behind-the-scenes video showing how the entire sequence was shot.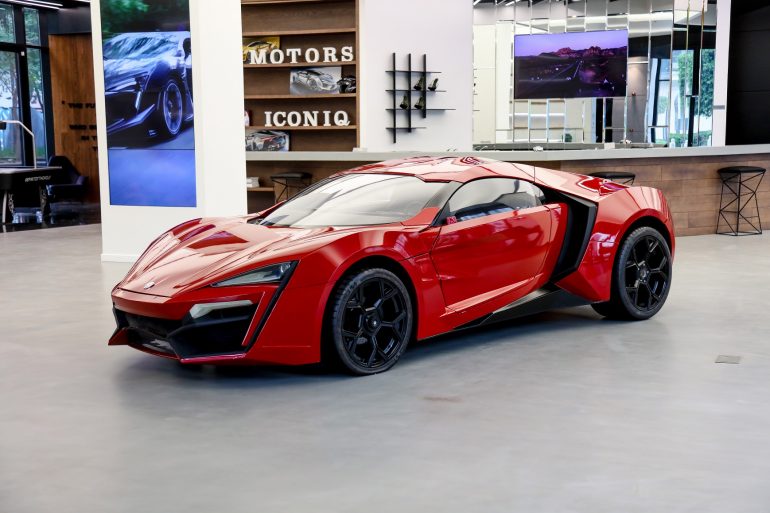 The one that is up for auction is one of those ten examples built specifically for the movie. In fact, the bodywork also sorts scars of production. Unlike the actual Lykan HyperSport, this one gets a smaller flat-six engine with an undisclosed power figure along with featuring a stripped-down interior. The car isn't even road-legal as the airbags had to be removed for filming. However, it's still an amazing car that should be a part of a museum. The NFT that will come along with the supercar includes a collage of images and 3-D videos in addition to an "irreplaceable" QR code proving ownership.