Lexani Motorcars have made their presence felt by pimping out wheels of a car with diamond and rubies and also by armoring and decking up a Toyota Sequoia which provides ultimate luxurious security. The latest customization to roll out from their stable is a customizable Mercedes-Benz Sprinter L5-B van. This unique coach boasts of a well-fitted bedroom with high-tech amenities that promise unmatched comfort on the go! Take a step inside to discover a well-designed interior that boasts of ambient lighting, a bar station, executive leather seats, gold-plated accents, orthopedic mattress, and custom design power table with cabinet along with other luxurious features. A 46" Samsung LED TV, iPad docking station, Bose home theater system, refrigerator, and 1000-watt Alpine audio system are just a few features that give it an ultimate high-tech identity too.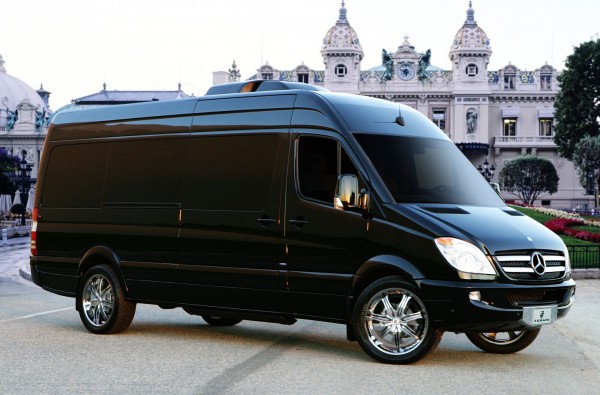 This fully-furnished Mercedes-Benz Sprinter L5-B van can also be customized with an array of other options like custom logo embroidered on headrests, Lexani platinum grille package and perimeter armor too.

Sporting a $292,000 tag, the Mercedes-Benz L5-B from Lexani Motorcars will make an unrivaled statement on the road with UV-resistant exterior and tinted glass for privacy.