By looking at it for the first time you might mistake it for a miniature Bentley roadster concept, but believe it or not, what you are looking at is a one-off MINI. Called the Superleggera Vision, the design has completely deviated from the iconic model designed by Sir Alec Issigonis in 1959 and has a set-up of traditional two-seater roadster. In fact, the concept speedster isn't actually designed by MINI at all and rather BMW Group subsidiary commissioned Italian bespoke sports-car design company Touring Superleggera to create the MINI Superleggera Vision. It's the same design company which came up with the superb Disco Volante. As a result, it looks nothing like the ugly MINIs we have seen in the recent few years and it looks stunning.



According to MINI boss Peter Schwarzenbauer, the two-seat Superleggera Vision would be perfect for the BMW Group subsidiary as it looks for new "superheroes" that will write the next chapters in the British brand's history. Schwarzenbauer said he could envision a starting price of about 35,000 euros for a production version of the roadster only if the BMW board decides to approve the car. Expectedly, the concept does not have a large footprint and is comparatively in size and has a clean, non-busy design. The front end of the speedster boasts a pair of traditionally styled Mini headlamps, which sit above a version of the new Cooper's gaping grille.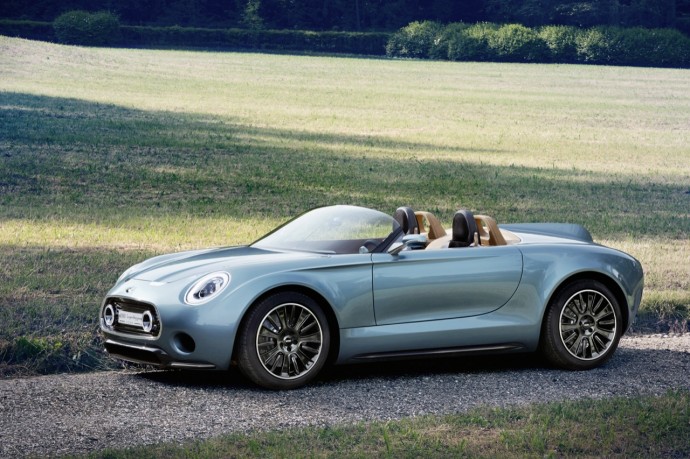 But the most interesting design feature is the Jaguar D-type styled dorsal fin. The rear end will remind you of the old Aston Martin Vanquish and the taillights strangely feature the Union Jack spit into the two units. To keep the weight down, the body of the car is mainly constructed from large aluminum panels, with carbon fiber components and it's an electric vehicle featuring an electric drivetrain. The car was unveiled this weekend in Italy at the Concorso d'Eleganza at Villa d'Este, one of the world's most prestigious historic car events.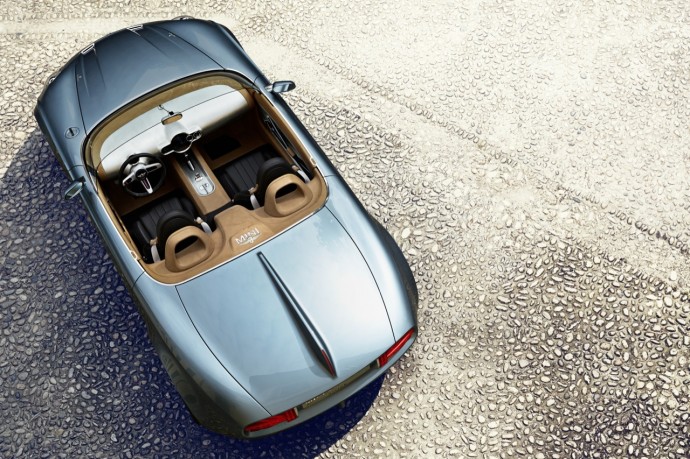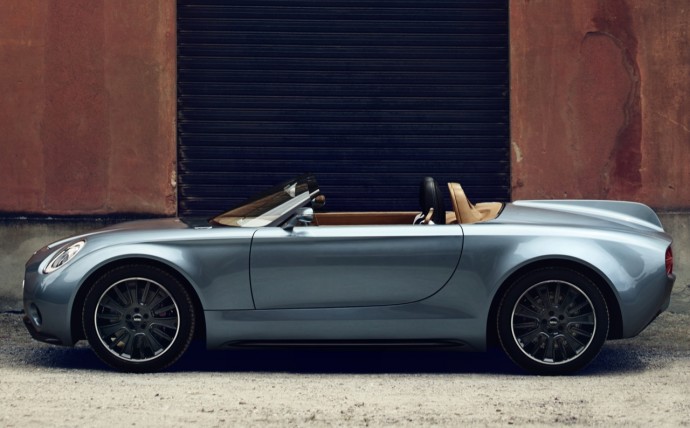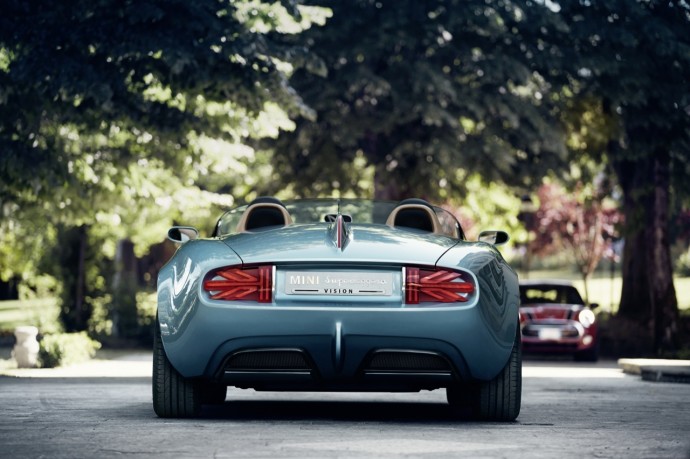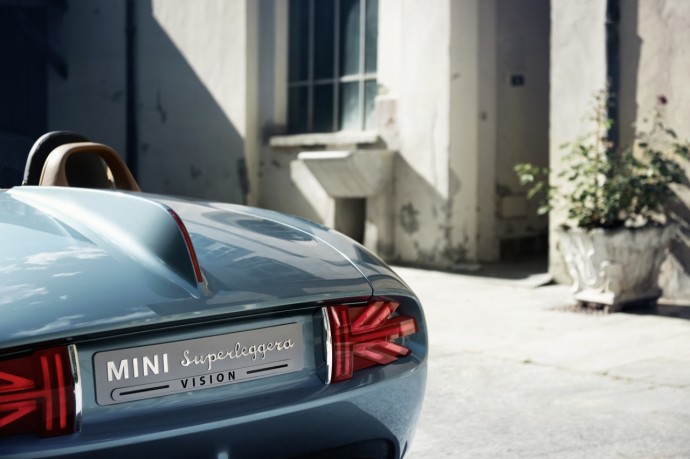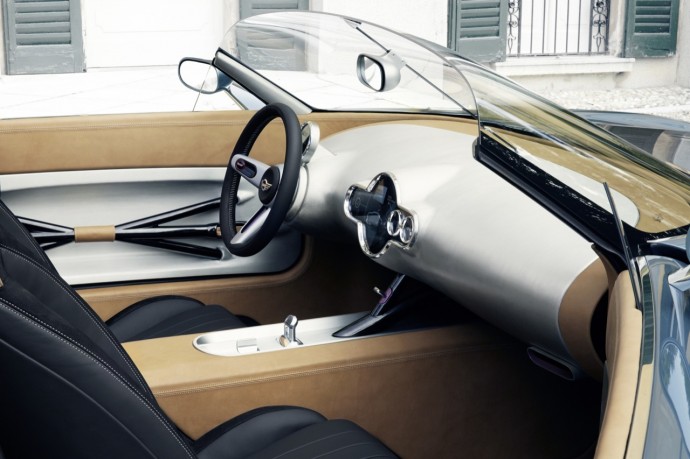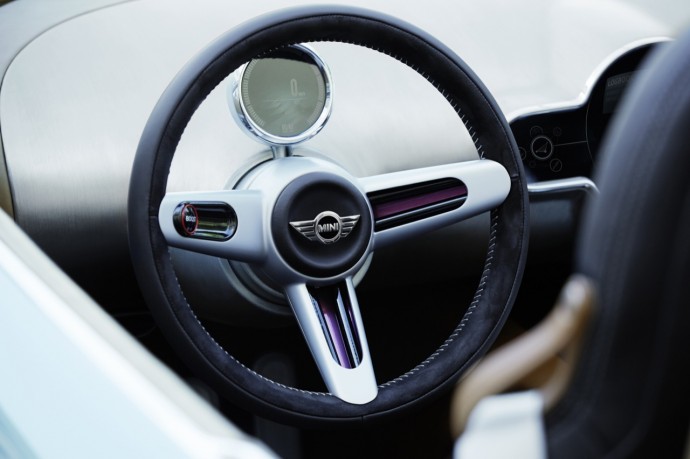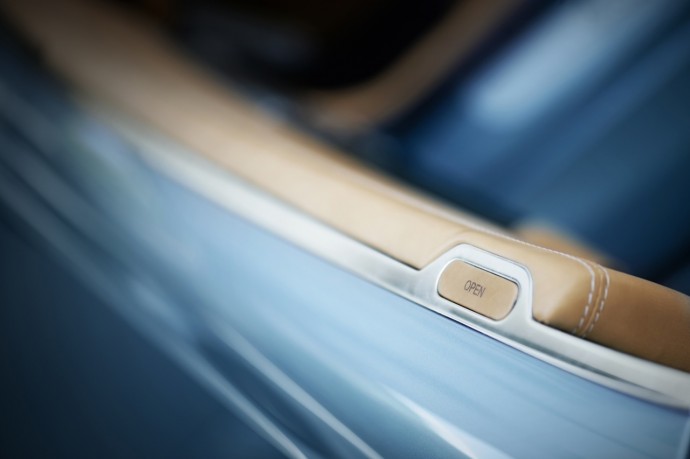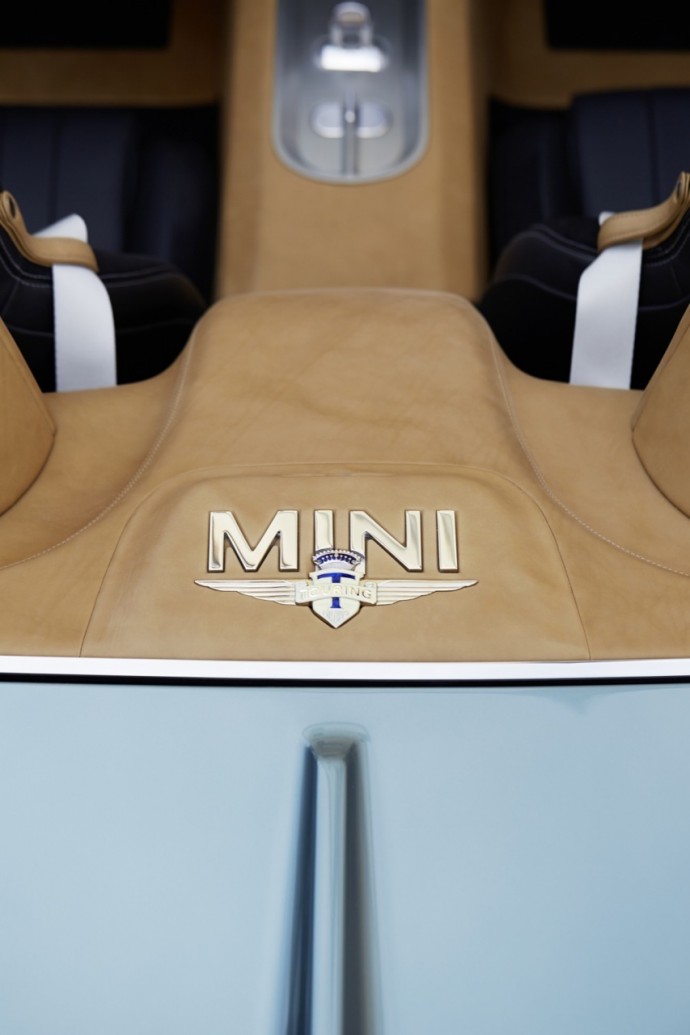 [Via – Autoblog]