The mansions of the waters, a.k.a. superyachts are getting almost as many mentions as supercars these days, thanks to the massive seizure of Russian assets. Russian oligarchs are known to love boy toys and among their favorite muses are superyachts.

So, what's a superyacht?
It's the same as it goes with cars. The definition of what is a supercar is quite democratic and liberally altered depending on what you have just encountered. Some say it's a marketing ploy by manufacturers, and to good measure, it could be. In my opinion, supercars are 'almost street-legal, hardly practical' machines. But when it comes to superyachts, there is no marketing at scale. These mega-machines are mostly made-to-order, with bespoke toys to pamper their rich owners and their ilk. In fact, some of them even carry regular yachts. They can house anything from multiple helipads to a golf course, and in some cases, an underwater lounge.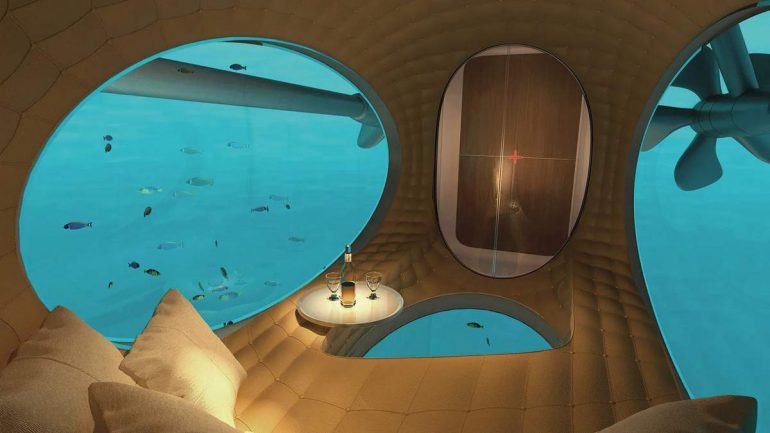 One can only imagine what a priceless asset a superyacht could be to someone who has not only invested in building it but has also gone on to handpick every single detail within it. Here's are a few superyachts owned by Russian billionaires that have been impounded owing to recent sanctions and other restrictions on their assets.

Valerie – $150 million – Seized at Barcelona, Spain
Once upon a time, Jeniffer Lopez and Ben Affleck graced the decks of the Valerie. The 85-meter was the fourth largest yacht constructed in 2011. The stunning superyacht had been regularly used by private entities. Among the most stand-out feature of the Valerie is her ability to offer privacy to its occupants. She illuminates in the moonlight with the ominous charm of 39 underwater lights.

There are half a dozen decks, each offering different experiences, with a central bar that acts as a nucleus amid them. The bar is flanked by a pool and jacuzzi and generally serves as the heart of all social interactions on the yacht.

There's also a wellness deck with a Technogym equipment-equipped workout area, beauty treatment rooms, a Hammam, and a steam room. The dining room is huge and treats diners with a gorgeous fountain display. Interior designer, Pascale Reymond compares the spaces to parts of a jewelry box.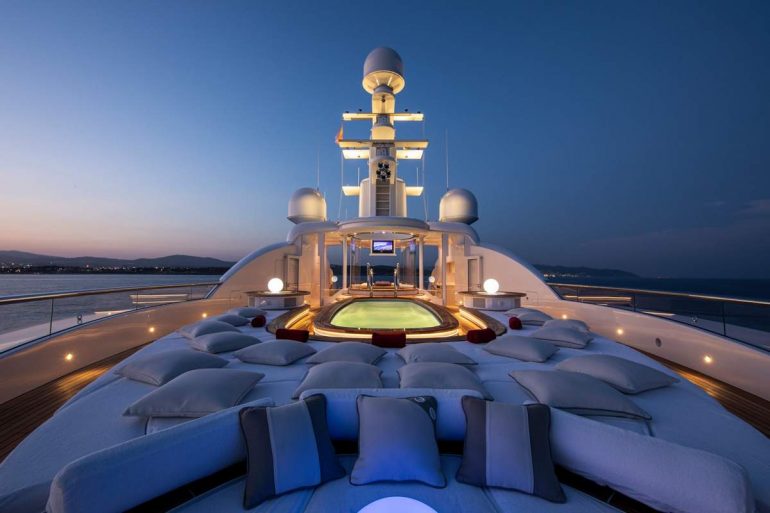 The main deck is doused with deco-styled bas-relief, artworks, ample wood and metal inlays, and a ceremonious Schimmel Pegasus Piano designed by Luigi Colani. There are three guest suites on the main deck and two on the lower deck, while the owner's apartment is on the upper deck.

Valerie carries a limo and a landing craft. A helipad large enough for an Airbus H30 helicopter is present on the foredeck. She can accommodate seventeen guests and staff with twenty-seven members. She is owned by Sergei Chemezov.

Who is Sergei Chemezov?
Chemezov, 69, is the CEO of Rostec Corporation, a Russian state-owned defense conglomerate. He is a former KGB agent and a high-ranking general. He has been appointed as the head of Rostec by Vladimir Putin.

Lady M – $70 million – Seized at Imperia, Italy
Built by Palmer Johnson in Monaco, Lady M is a massive 65.5-meter yacht that can accommodate twelve guests in six spacious suites, and fourteen crew members. The aluminum hull carries the teak-made decks, blending the best of luxury into a sports yacht. She is powered by a couple of MTU engines and can cruise at top speeds of 28 knots.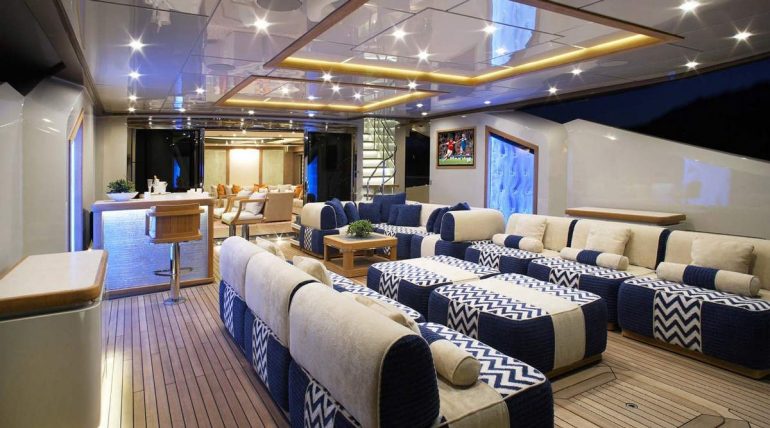 There's plus carpeting all over the yacht, with elegant lighting in the larger meeting and living areas. Unlike many superyachts, Lady M's dining and conference rooms are more intimately designed. The sundeck is spacious and offers comfortable seating and enough room to host a small sundowner party for its 12 guests. The suites, baths, and workout areas are fully equipped with the finest luxury treats.

There's ample intimacy in the way that Lady M's interiors are designed. It's perfect for an oligarch and his inner circle who want to traverse the waters without attracting too many eyes. She is owned by Alexie Mordashov.

Who is Alexei Mordashov?
Mordashov is the majority shareholder and chairman of Severstal, Russia's largest steel and mining company. His personal net worth was estimated to be over $21 billion, earlier this year, making him the second richest person in Russia.

Lady Lena – $27 million – Seized at Imperia, Italy
An exquisite 52-meter Sanlorenzo vessel, Lady Lena can accommodate ten guests in four suites and one VIP suite, as well as six crew members. She comes loaded with exciting toys. There are a pair of jet skis if you want to break away for some adventure. She also carries two Seabob F5S water scooters, two donut jobes to go bouncing around the waves, a Castoldi Jet 25 craft, and a 3-person Airstream jobe. This is why there's never a dull moment on Lady Lena. You could choose between these extreme toys or lounge back and let the staff spoil you.

And these are not all. The Lena also carries a couple of water skis, a couple of surfboards, a pair of 2-person inflatable kayaks, and a couple of Inflatable NautiBoy platforms for an impromptu gig on the waters. Her last recorded owner, before being seized was Gennady Timchenko.

Who is Gennady Nikolayevich Timchenko?
69-year-old Timchenko founded and owns Volga Group, a major private investment outfit in Russia. In 1990, Vladimir Putin gave him an oil license, post which he founded Gunvor, a company that traded large amounts of Russian oil across the globe. In 2014, he sold his stake to co-founder, Torbjörn Törnqvist.

Crescent – $600 million – Seized at Tarragona, Spain
The Crescent is one of the most coveted mega-yachts around. It costs a whopping $600 million and has a 135-meter long body that houses the pleasures that only money could buy. It is a German-built wonder and is considered to be one of the largest yachts in the world. An enchanting glass-bottomed pool offers visitors a peek into the marine life it sails over.

The exterior is designed by Espen Oeino and the interior design is by Zuretti. Because of its expanse, it can afford a multi-level atrium with towering windows. The Crescent also has a retractable helicopter hanger. There isn't much publicly spoken about the black-hulled vessel but it surely is something right out of the fantasy books.

Who is Igor Sechin?
Many consider Igor Sechin a key deputy to Vladimir Putin. He has been closely linked with the leader since the '90s, serving as his chief of staff in 1994. In 2004, he was elevated to Chairman of Rosneft, the country's state-owned oil company, and then to Deputy Prime Minister from 2008 to 2012. He is nicknamed Darth Vader in a few circles.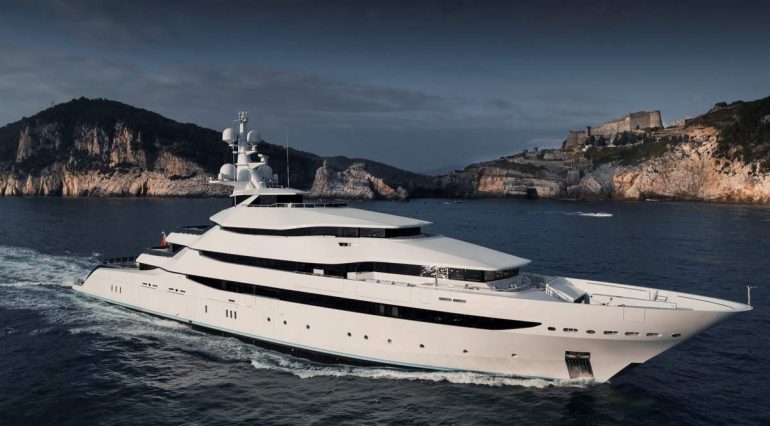 Amore Vero – $120 million – Seized at Cote D'Azur, France
In the year of her delivery, Amore Vero won the Best Yacht Design (over 50 meters) at the World Yacht Trophies. She is among the last yachts to be designed by the legendary Alberto Pinto. The massive superyacht's key highlight is the main deck swimming pool that magically transforms into a helipad at will. It's truly an owner's yacht, with two levels dedicated exclusively to the owner. Another key eye-catcher on the Amore Vero is the jacuzzi that is strategically placed on the sundeck.

She measures 85.6 meters in length with a 14.2-meter beam. Formerly known as Princess Olga, the yacht can host up to fourteen guests. There's one master cabin, two VIP cabins, three double, and one twin cabin in all. She can move at a modest 18.5 knots top speed. She was last owned and controlled by Igor Sechin.
This is Igor Sechin's second yacht to be impounded.

Sailing Yacht A – $550 million – Seized at Trieste, Italy
The world's largest sailing yacht may be unceremoniously named Sailing Yacht A, but there everything is ceremonious about the way it is built. With a length of 142.81-meters, the hull of the yacht is predominantly constructed with steel, while traces of carbon fiber has also been used to make it more lightweight.

The design of the Sailing Yacht A is a standout feature with everything hidden from the outsider, and a sheer line that goes from the front to the back of the ship, giving it its distinct look. Eight decks are connected by elevators. The yacht can accommodate twenty guests and a crew of fifty-four members.

There are 24 shell doors on the hull, but you would not spot the usual balconies and deck equipment from the outside. There are garages for four tenders and its very own submarine, a helipad on the bow, an underwater viewing pod in the keel from which you can wave out at the departing submarine, and the unbelievable trio of unstayed masts that tower up to 100 meters above the water level.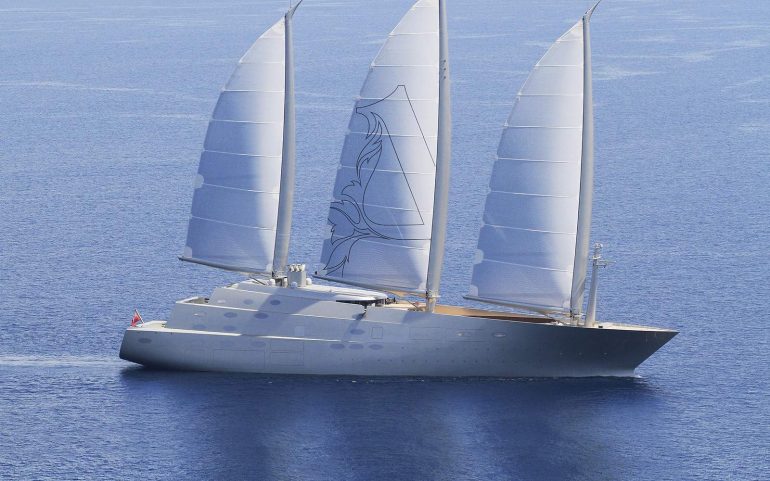 The Sailing Yacht A hosts the longest piece of curved glass ever made, spanning 15 meters. It's truly a marvel in ship-making and was owned by billionaire Andrey Melnichenko before being impounded.

Who is Andrey Melnichenko?
Founder of a Swiss fertilizer company, EuroChem Group, and Russian coal giants SUEK, Melnichenko commands a net worth of $17.4 billion, making him the 6th richest person in Russia. He is known for his philanthropic work that focuses on creating 'social mobility' in Russia, by empowering children. His companies have spent $500 million on social welfare programs.