It's been almost three months since $300 million Motor Yacht A linked to sanctioned Russian oligarch Andrey Melnichenko switched off its tracking device to stay hidden from western authorities. It is one of many desperate measures taken by the Russian billionaire to protect his assets from being seized, which includes handing over the control over his coal and fertilizer companies to his spouse on March 8. Although, it was too late to save his $580 million Sailing Yacht A that was impounded by Italian authorities on 12 March in the Italian port city of Trieste.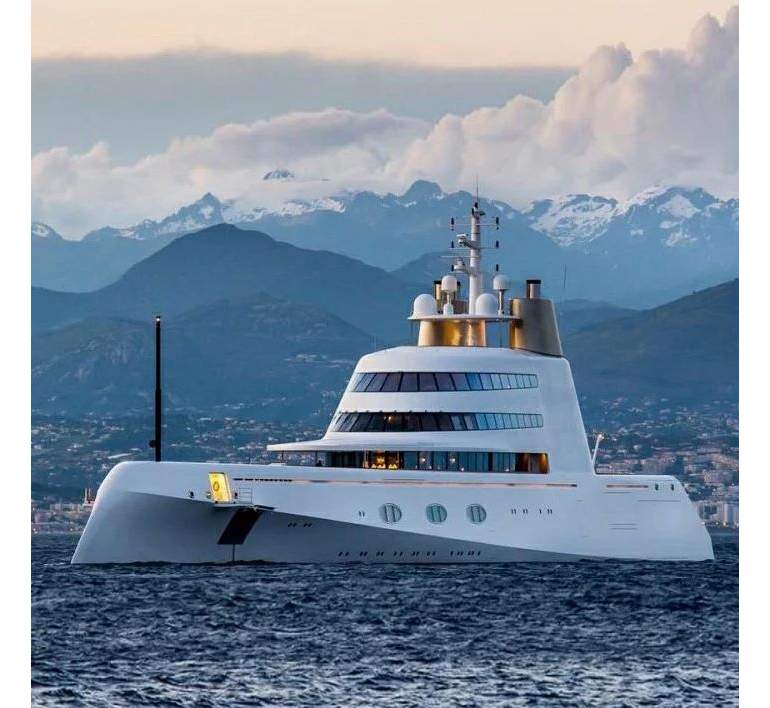 However, the blade-shaped Motor Yacht A has till now managed to deceive the countries that sanctioned Melnichenko after Russia invaded Ukraine. The luxury vessel's last confirmed location was on 10 March in the Maldives, after which disappeared from the global tracking system. While the Maldives has become a refuge for sanctioned Russian businessmen and Melnichenko's prized superyacht was safe there, the 119-meter pleasure vessel has been in UAE since April according to a report by the Financial Times.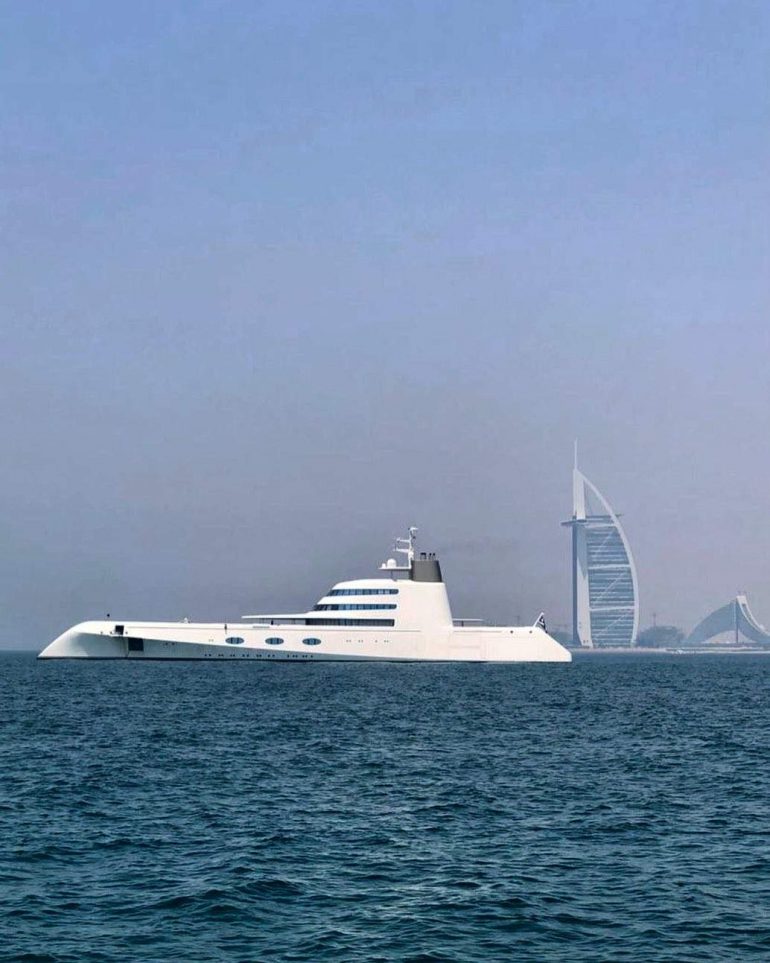 Motor Yacht A was spotted in the UAE by the British newspaper for the first time on April 18, moored opposite Ras al-Khaimah's city-center fish market. Surprisingly, Melnichenko's superyacht left Dubai on March 4 before it broadcasted its live location for the last time near the Maldives after a few days. Shipping vessels something called AIS (automatic identification system) to broadcast the position, course, speed, and identification of the ship to coastal authorities and other vessels and is used for collision avoidance. It is illegal to switch off the AIS transponders and go dark unless there's a threat of piracy. However, many luxury superyachts linked to sanctioned Russian oligarchs have taken up this desperate step to stay hidden and avoid being seized. Interestingly, the government of the Isle of Man had deregistered Melnichenko's yachts, including Motor Yacht A.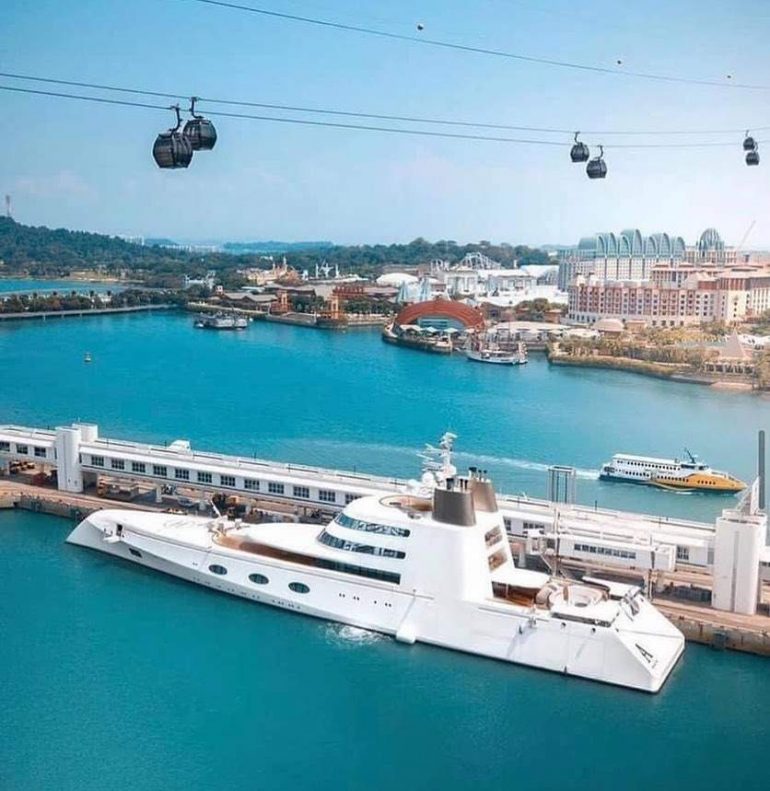 Over the last few months, the UAE has become a hot spot for Russian businessmen and sanctioned oligarchs, despite the Middle Eastern country's long-standing security relationship with the US. The UAE has neither put sanctions on Russia nor has it officially criticized the invasion of Ukraine. The Gulf nation has maintained that it cannot be compelled to take sides. This has turned the UAE into a safe haven for Russian who have been placed under sanctions by the US and its allies. Russian billionaires have not only parked their multi-million dollar superyachts in the UAE but also their private jets, including Roman Abramovich's $300 million private Boeing 787 Dreamliner. In fact, more than 100 private jets owned by Russian oligarchs have been grounded in Dubai for the last few months.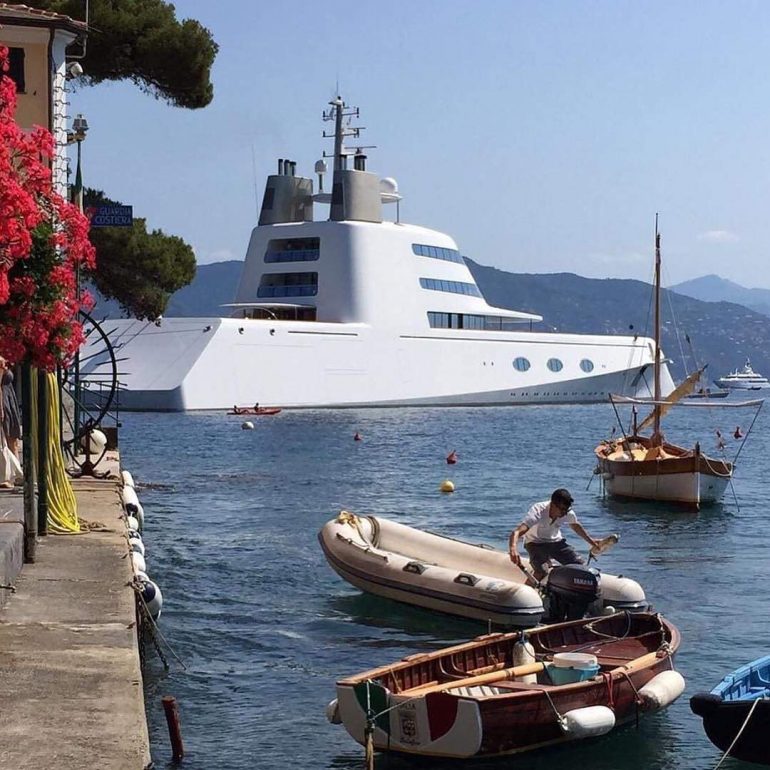 Motor Yacht A
The 119-meter Motor Yacht A is one of the most famous and celebrated superyachts thanks to its unique, blade-like design that looks similar to Captain Nemo's Nautilus submarine. The vessel was designed by Philippe Starck who famously took only two hours to pen the unconventional but functional design of the superyacht. Despite its massive size and volume, the superyacht's sleek design helps it slice through the water leaving almost no wake at 25 knots (about 29 mph). The Motor Yacht A was engineered by naval architect Martin Francis and built by Blohm + Voss at its shipyard Kiel at the cost of $300 million. It also became the sixth-largest privately owned superyacht in the world when it was completed and delivered in 2008.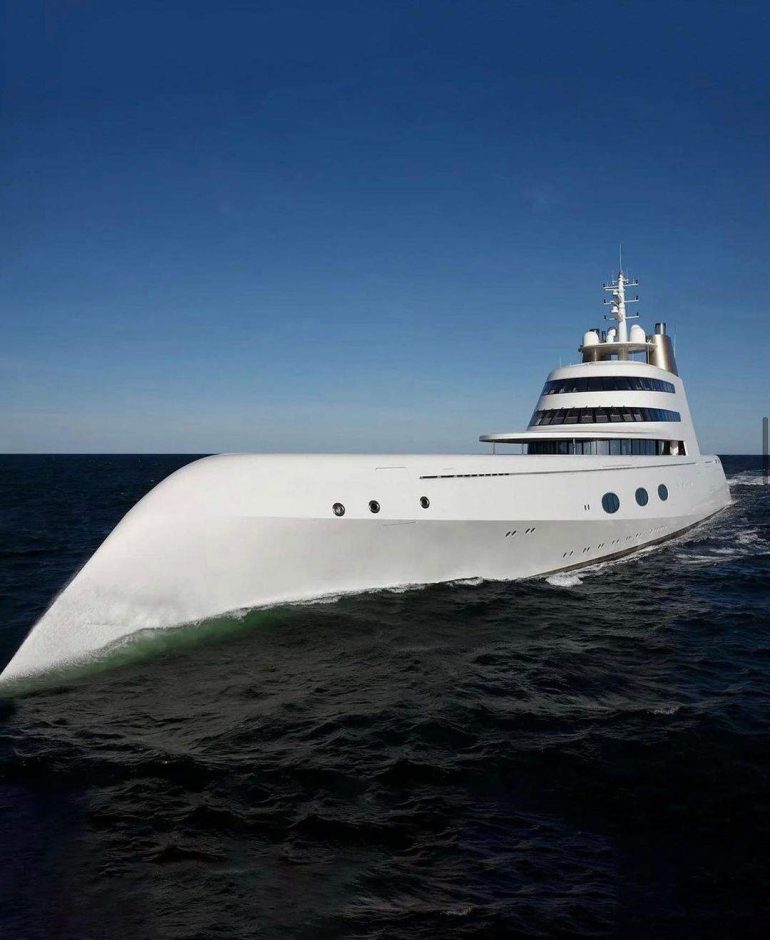 Beyond its unique upside-down hull design, the stunning superyacht packs a long list of unconventional design treatments and features. One of them is the main outdoor lounging area that is located forward of the saloon. Although protected by a deck overhang, the area is open to the elements from the bow. The interior design is equally eccentric with atypical design features such as entire walls decked in stingray hide leather, alligator skin, or floor-to-ceiling mirrors.

Unlike traditional superyachts that are overwhelmingly stuffed with furniture and fixtures, the Motor Yacht A's interior is an epitome of minimalism. There is a helipad above the deck and a swimming pool forward of the superstructure along with two more pools aft. One of them is glass-bottomed and can be viewed from the below-deck disco. The superyacht can accommodate up to 14 guests and requires a crew of 37.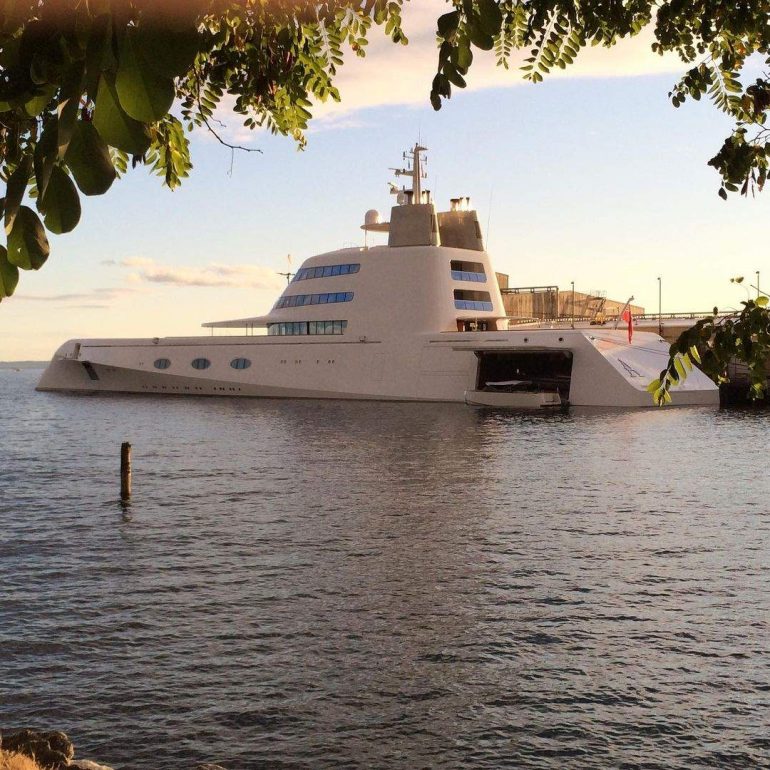 The tender garage of the vessel is described by the superyacht's designer as his favorite spot on the vessel. It has two 11m tenders, the Open and the Limo models, both of which have also been designed by Philippe Starck himself. The sleek superyacht is powered by MAN RK280 diesel engines capable of producing around 1200 hp cumulatively, sufficient to give it a maximum speed of 23 knots. At her cruising speed of 19 knots (about 22 mph), the vessel can travel a maximum of 6,500 nautical miles.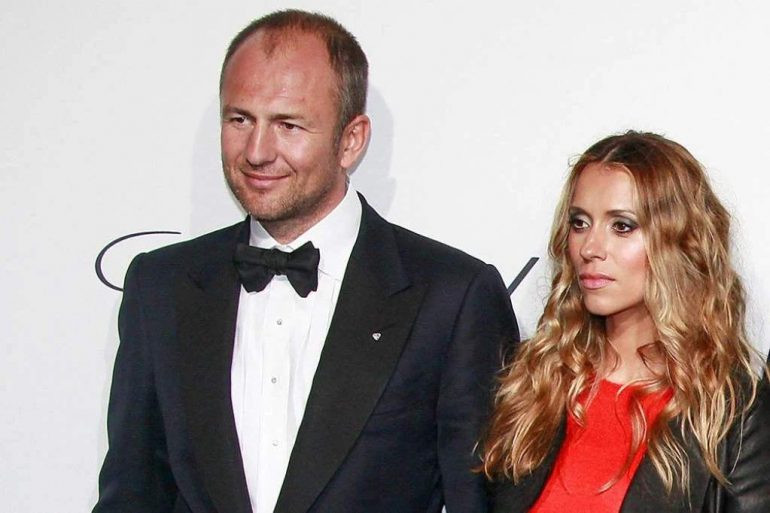 Who is Andrey Igorevich Melnichenko?
Melnichenko is a 50-year-old Russian billionaire industrialist who is the founder and ex-beneficiary of fertilizer producer EuroChem Group and coal company SUEK. According to Forbes, his net worth is estimated at US$15.8 billion as of 10 March 2022, making him the 7th richest person in Russia. His first business venture was a chain of currency-exchange booths he started in the 1990s. Although Melnichenko has denied he has any political affiliations, a meeting with Russian President Vladimir Putin following the invasion of Ukraine got him on the sanctions list.