What goes dark doesn't stay hidden forever! This is certainly true for the $300 million Motor Yacht A, owned by sanctioned Russian billionaire Andrey Melnichenko. This 387-footer re-emerged with its AIS activated after nearly 18 months and was recently spotted in the UAE. Its last recorded location was in the Maldives on 4th March 2022, from where it sailed to Ras al Khaimah, before making its way to Dubai. This enormous pleasure craft is now back in the spotlight and has updated its AIS with a new flag from Sierra Leone.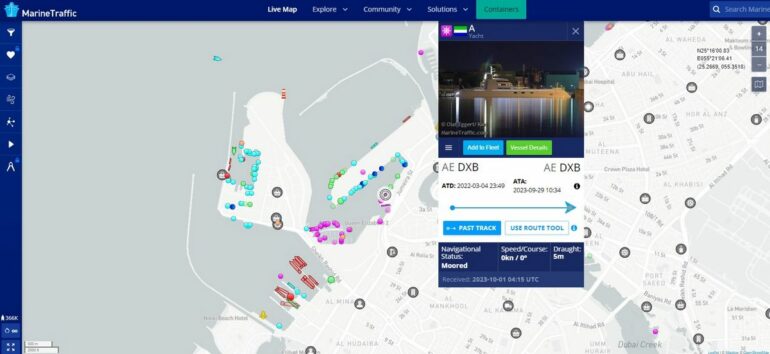 Left flagless for a year due to the sanctions on its owner and the Isle of Man deregistering the vessel, Motor Yacht A found itself in a nautical limbo. According to eSysman SuperYachts, this warship-inspired superyacht has been spotted sporadically, flying no flag—a situation as faulty as having its tracker turned off. The new flag state hasn't been updated on the IMO registry as of yet.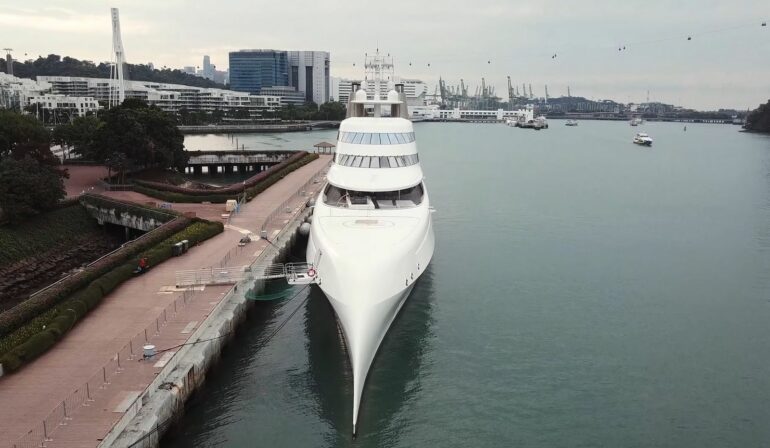 Motor Yacht A stands as one of the most recognizable superyachts, thanks to its unique, blade-like design. Crafted by Philippe Starck, the vessel cuts through the water at an impressive speed of 25 knots. The interior boasts an eccentric design with walls adorned in stingray hide leather, alligator skin, or floor-to-ceiling mirrors.

The yacht's lavish amenities are bound to awe any guest. Above the deck, there's a helipad, and forward of the superstructure lies a swimming pool, with two additional pools aft. One of these is glass-bottomed, offering a view from the below-deck disco.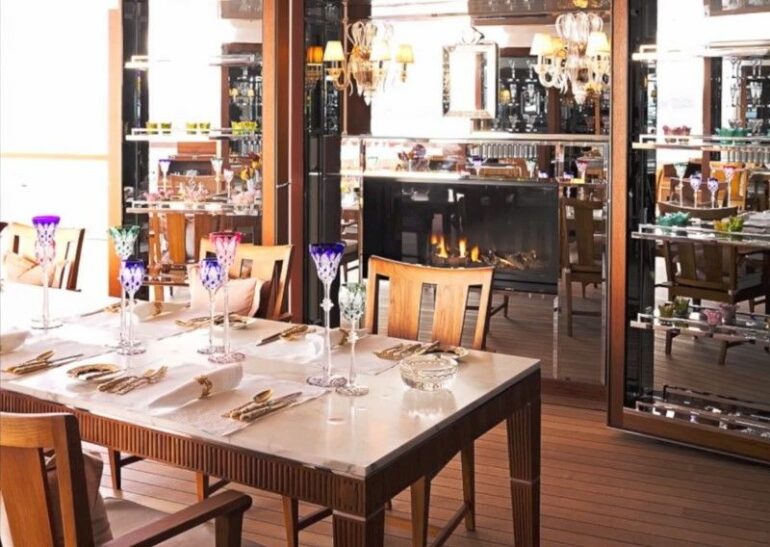 This opulent superyacht can accommodate up to 14 guests, while requiring a crew of 37 to maintain its high standards of luxury.