Billionaire businessman Wang Jianlin's heir showed the world that pet dogs are passe. The only reasonable choice is something exotic like a sea lion. Nonetheless, Richie Rich truly loves his seal and proved the same with a lavish birthday bash. The five-star birthday party involved hiring the entire swimming pool at the famous Ocean Spring Hotel resort, located in coastal Qingdao City in East China's Shandong Province. The 30-something owner of the fully grown sea lion owner spared no expense to enjoy the resort facilities, which was a rare thing back in 2015, unlike dog birthdays in the backyard or a much more significant upgrade to even a doggy spa party.



The birthday pet enjoyed fresh gourmet food courtesy of a private chef who dished out special fishy meals by the poolside. Not revealing much about the owner, the hotel only stated the billionaire's son paid for his two-night stay and that he pulled out all the stops to make the occasion memorable for him and his pet sea lion.

Are you wondering why there werent more pets at the party? How many people own a seal for a pet?. PETA Foundation director Mimi Bekhechi said: 'Sea lions aren't party props, playmates or pool toys – they are sensitive living beings who belong in the wild, where they have the freedom to swim long distances, lounge in the sun, hunt for food and raise their families, not in a millionaire's backyard swimming pool.'

While there is no doubt, Jianlin junior loves and lavishes every luxury on his pet, a massive swimming pool with no one to share it with is also the definition of lonely.

The seal would undoubtedly ask for the open ocean, other seals, and a natural environment for his birthday gift if only he could speak, not bark.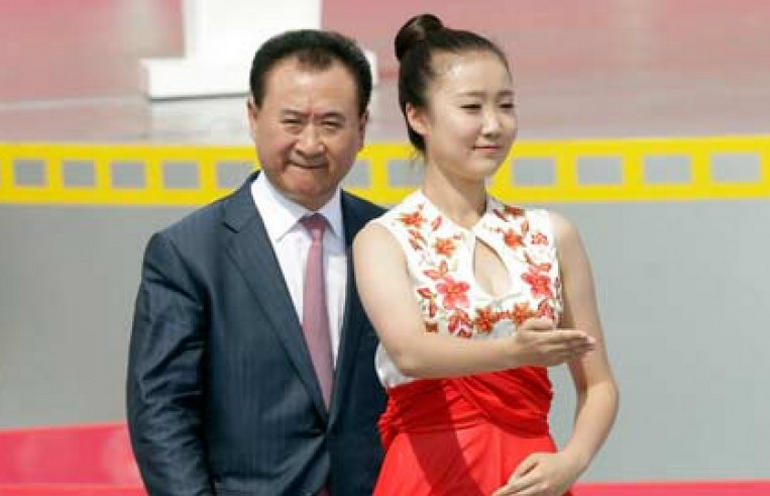 His father is Wang Jianlin, China's first billionaire and one of the richest –
This Chinese business magnate, investor, and philanthropist is the founder of the Dalian Wanda Group, boasting over 260 properties in China. In 2013, Bloomberg listed him as the wealthiest person in China, with a net worth of US$14.2 billion. The Buddhist billionaire studied at Winchester College and University College London in the UK. the 67-year-old is an avid art collector (his company $1.5 billion in art) who also enjoys singing karaoke. His book, The Wanda Way: The managerial philosophy and values of one of China's largest companies, was published globally by LID Publishing. In addition to splurging on art, the published author bought 15a Kensington Palace Gardens, London, for $80 million in 2015.