For all its glory, the sea truly deserves to be honored with something of immense value. Well, believing so are the makers of this gigantic 558-foot luxury yacht that can bend and flex itself on demand. Yes, you heard that right!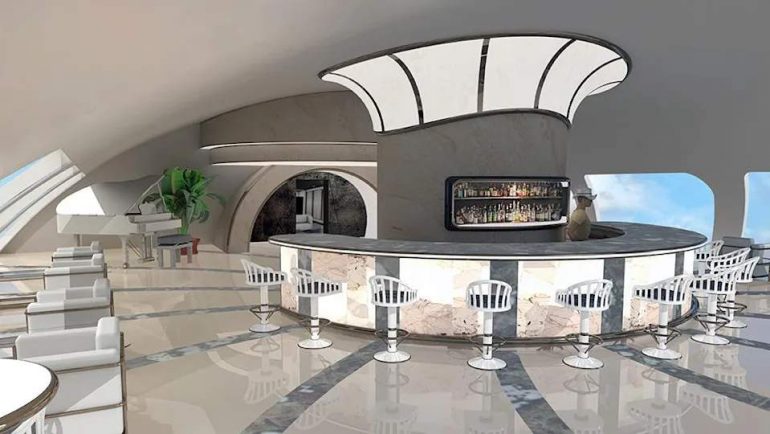 The sailing giga-yacht concept is developed by California-based designer Steve Kozloff. It is christened 'Glory' and comes equipped with three innovative masts that can be rotated and lowered on demand for easy maneuvering.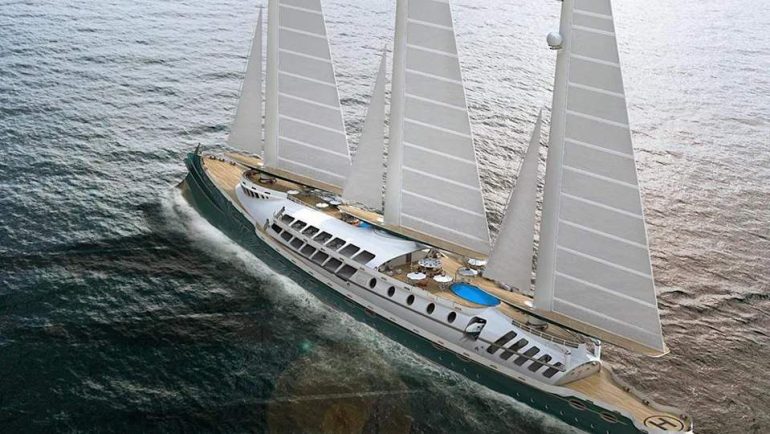 The vessel further features a novel sail system that has been designed by French marquee Chantiers de L'Atlantique. Of its many features, the trio of masts is the most outstanding and can rotate 70 degrees forward to reduce the air draft from 237 feet to 134 feet.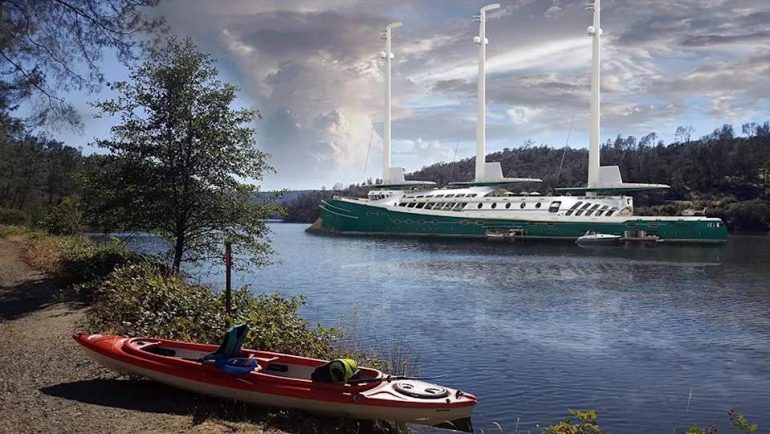 This helps it sail under most bridges with ease. Further, each of the individual masts can also rotate a full 360 degrees to maximize wind power. Other features include integrated load-sensing technology and a 6,000 hp hybrid diesel-electric propulsion system (with an estimated top speed of 17 knots and a range of 6,709 nautical miles when traveling at a cruising speed of 14 knots).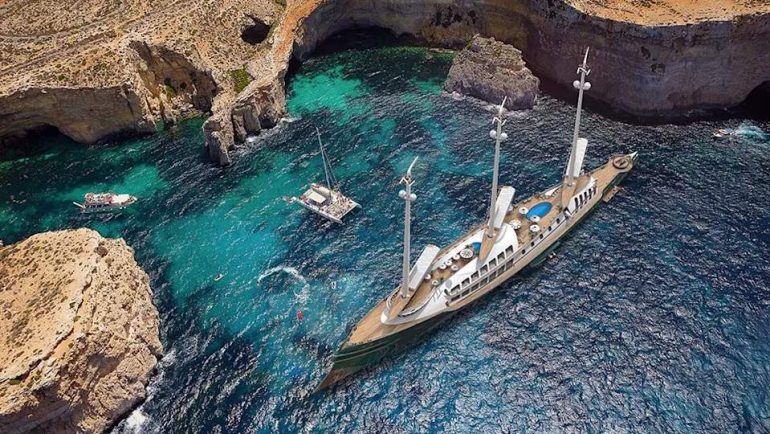 However, that's not all. Glory further comes decked with a giant 2,028-square-foot aircraft hangar, a gyro-stabilized landing pad, a full-beam garage, a large swimming pool on the upper deck, a glitzy grand piano bar also on the upper deck, and a full-beam beach club with retractable decks.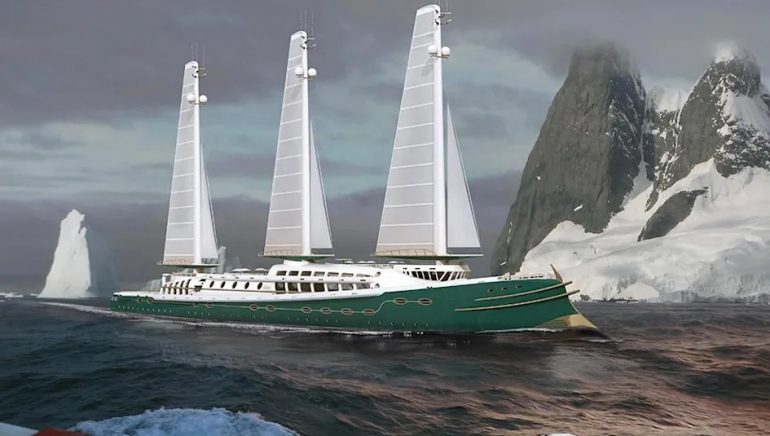 It can accommodate up to 26 guests and 40 crew members, with the owner's suite alone spanning 1,500 square feet. The luxe model forms part of Kozloff's Goliath Series of "folding" yachts and joins the much-revered ice-class explorer Elegante that was revealed by the designer last December. While only a concept for now, we hope to see Glory in its full form soon!