Is Hong Kong trying to become another Dubai by providing refuge to Alexei Mordashov's $500 million Nord superyacht? The United States indeed seems to think so. The US has warned Hong Kong not to become a haven for oligarchs. As per the US government, not abiding by these standards will affect Hong Kong's reputation as a financial center, which can be jeopardized based on their international adherence, per The Economic Times. The warning has expectedly fallen on deaf ears because Hong Kong has no obligation to enforce Western sanctions.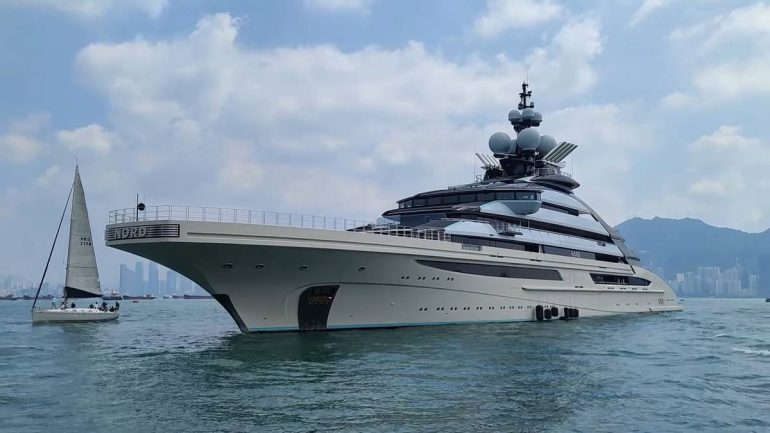 Officials confirmed the city has no obligation to implement US, EU, and UK sanctions on Russian billionaire Mordashov's mighty floating resort that dropped anchor off Hong Kong a few days back from Vladivostok. "The main risk from non-participation in the sanctions initiative is that the US or other participants could eventually choose to apply secondary sanctions targeting Hong Kong-based entities that engage in business dealings with the Russian state, companies, or individuals," Ryan Mitchell, an assistant professor and international law specialist at the Chinese University of Hong Kong, told the Post.
Not everyone agrees with that thought. According to assistant professor Stephenson Chow, chances of Hong Kong getting in trouble over the Nord yacht is unlikely. "Whether it will cause issues for Hong Kong depends on what they intend to do here in Hong Kong. If it is only to refuel and restock supplies, then it's unlikely," Chow said. Warning or not, Hong Kong seems staunch in following its own systems, akin to the 464-feet behemoth Nord that's sailing sans Souci.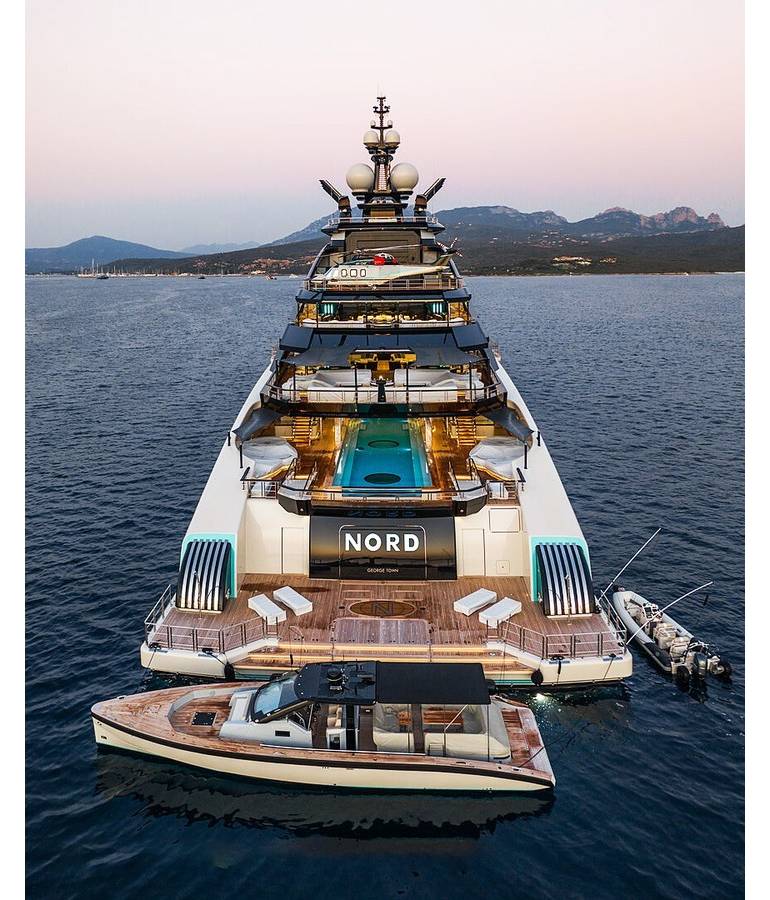 Nord, keeps on sailing –
There's no glory in hiding face; however, with the US authorities after you, there's little choice in the matter. Keeping that in mind, Mordashov may have taken his tuxedo-donning warship out of hiding after a seven months hiatus, and he did it with splendor. Not even slightly intimidated by Western authorities, Russia's richest man proudly sailed his $500 million megayacht from Vladivostok to Hong Kong at top speed with location responders on. The 464-footer traveled roughly 2059 nm at a cruising speed of 15kn from the Russian Port to Hong Kong, per a calculation on Ports. The Lürssen behemoth reached the Vietnamese port of Da Nang, sailing under the Russian flag (earlier registered with the Cayman Islands) before re-routing to Hong Kong.