Russian-born business tycoon Oleg Tinkov was removed from UK's sanctions list last week, days after an appeal was made by British billionaire Richard Branson. This makes Tinkov the first of the Russia-linked businessmen and oligarchs sanctioned after the Ukraine conflict to be taken off the list. Soon after the announcement was made, the $100 million icebreaker superyacht La Datcha owned by the banker started transmitting its location data. Much like many other superyachts owned by sanctioned Russian oligarchs, La Datcha had gone dark shortly after Tinkov's name was added to the sanctions list.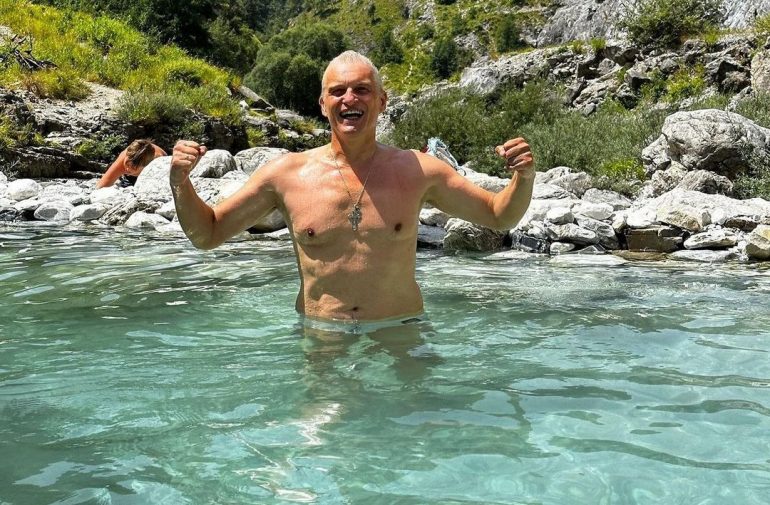 Tinkov, the founder of digital bank Tinkoff, was sanctioned by the UK a month after the conflict began in February 2022, claiming the 55-year-old to be "a prominent Russian businessman" who had been involved in an area of strategic significance to the Russian government, per Reuters. Critical of Moscow's actions on Ukraine, Tinkov renounced his Russian citizenship in October of last year and even asked other prominent Russian businessmen to follow him in his footsteps. As a consequence, he was forced to offload his stake in Tinkoff Bank. Interestingly, Tinkov has not been sanctioned by the US or the EU.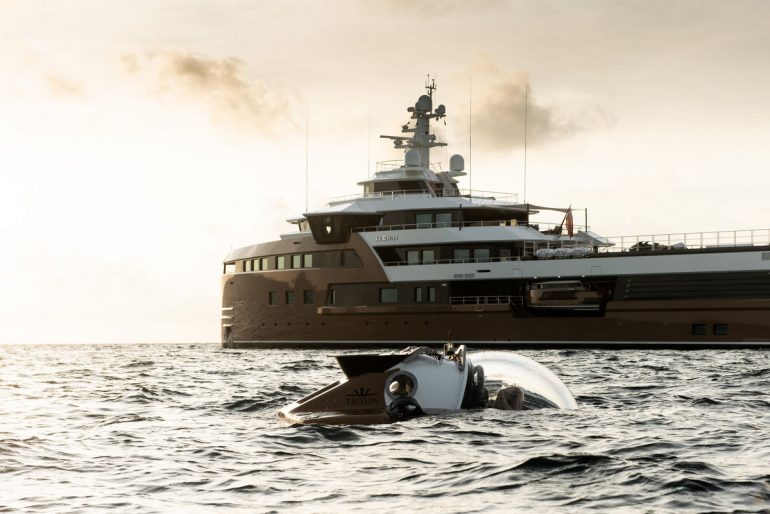 While under sanction, Tinkov's UK assets were frozen and he was forbidden from traveling to the UK. To protect his prized possession from being seized by the authorities, the vessel had shut off its AIS transponders from transmitting its live location in the month of May last year. Before going dark, the last location transmitted by the superyacht according to AIS data was Cabo San Lucas, in Baja California Sur, Mexico.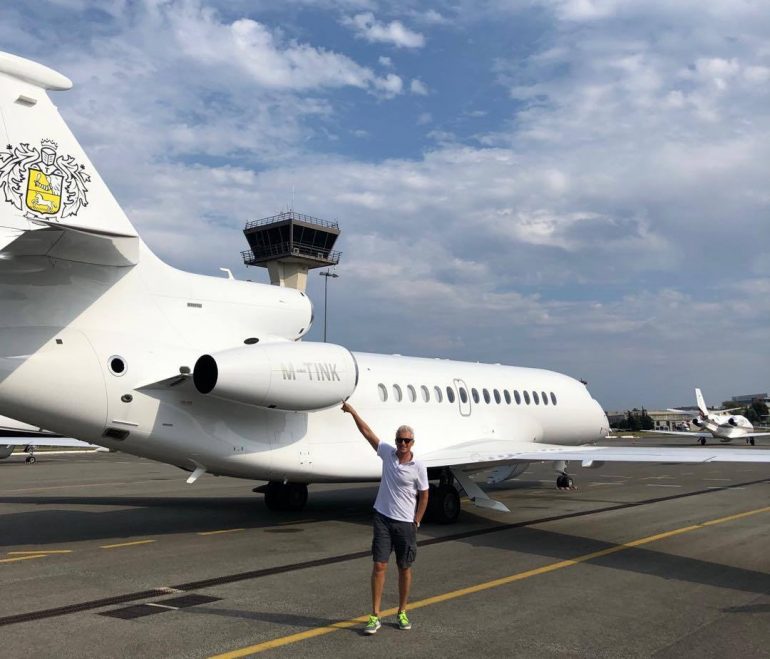 Additionally, Tinkov's $63 million 2018 Dassault Falcon 8X M-TINK jet also went dark around the same time to avoid being seized. Now that the prominent banker is off the sanctions list, the $100 million superyacht has reemerged on AIS tracking websites and is free to move around. According to Marine Traffic, La Datcha recently sailed from Cabo San Lucas to another Mexican port city of Ensenada, where it's currently located.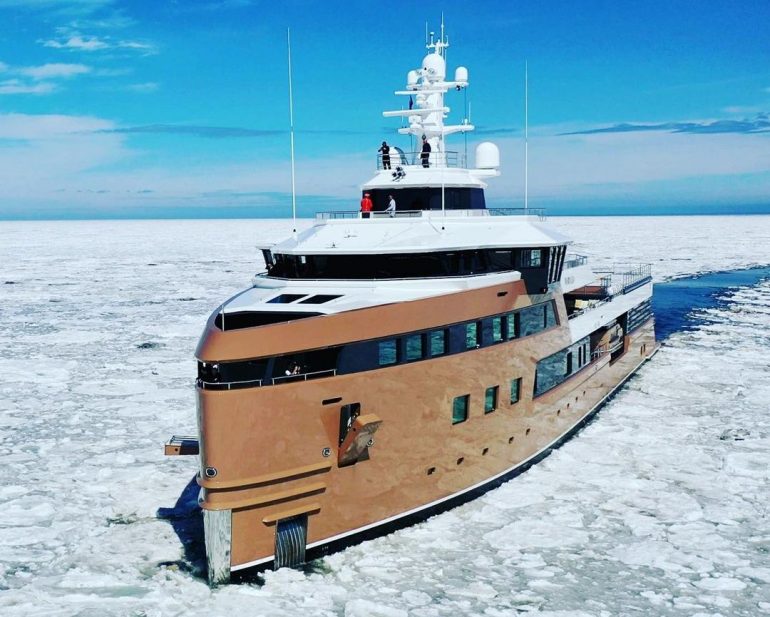 La Datcha – a first-of-its-kind expedition yacht
La Datcha is a groundbreaking expedition yacht that was commissioned in 2019 by Oleg Tinkov, who was heavily involved in the design process of the vessel. Built by Damen Yachting, the $100 million superyacht is touted to be the world's first private icebreaker. It's the first hull in Damen's SeaXplorer 77 expedition yacht series and was finally delivered to Tinkov at the end of 2020. Specifically built for exploratory voyages, the superyacht can easily travel to the remotest parts of the planet, including the frigid poles.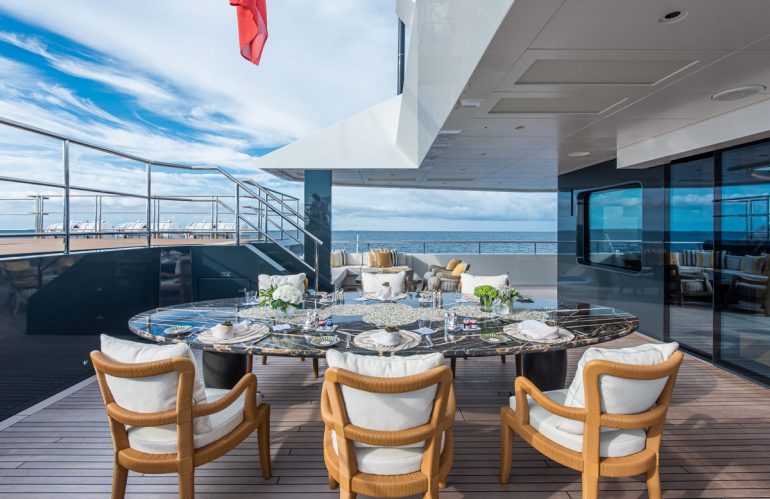 Measuring 77 meters in length, the Ice Class vessel's hull features a high tensile belt with increased plate thickness and extra intermediate ice framing, which makes it capable of powering through 16-inch-thick ice. Furthermore, La Datcha can operate in complete autonomy for up to 40 days at sea, making it a true expedition yacht.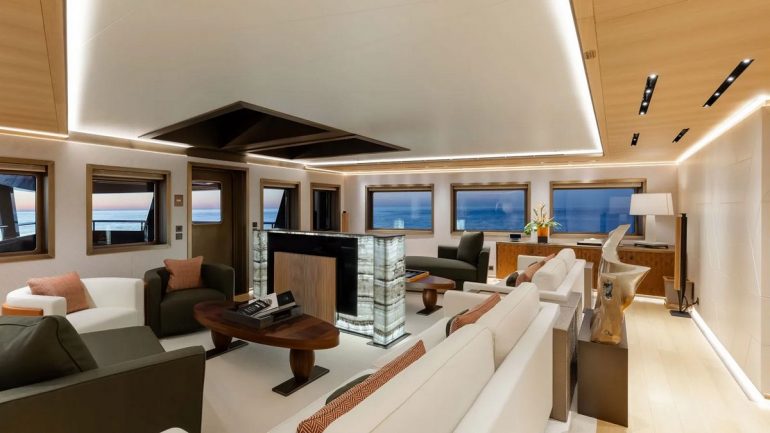 Decked out in bronze and white, the exterior of the vessel was done by Azure Yacht Design and Naval Architecture. On the other hand, Damen's superyacht arm, Amels, was responsible for coming up with the interior design. The vessel has enough space to provide accommodation for up to 12 guests in six cabins complete with a walk-in dressing room and en suite bathroom. Designed for adventure-filled expeditions, La Datcha has a dive center, ski room with avalanche safety equipment, and two tender garages.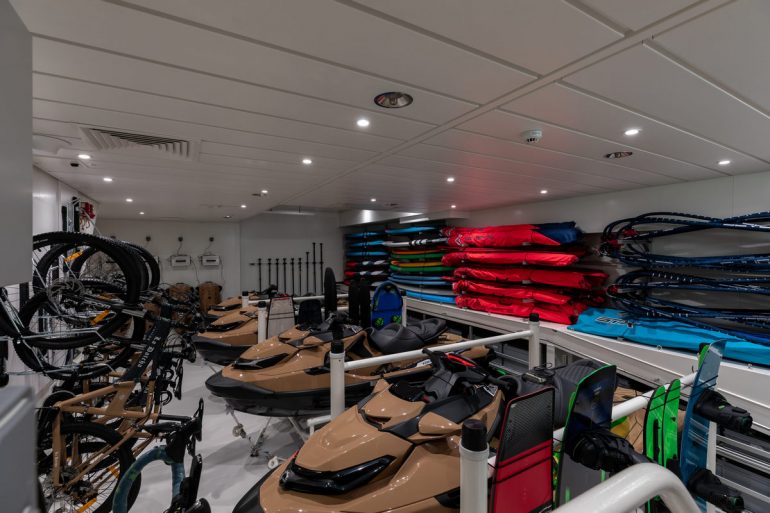 In terms of onboard toys, the vessel gets two beach lander tenders, two expedition RIBs, two snow scooters, and a three-person submarine. Additionally, La Datcha also boasts two Airbus H125 helicopters, a fully certified helideck, and an enclosed hangar.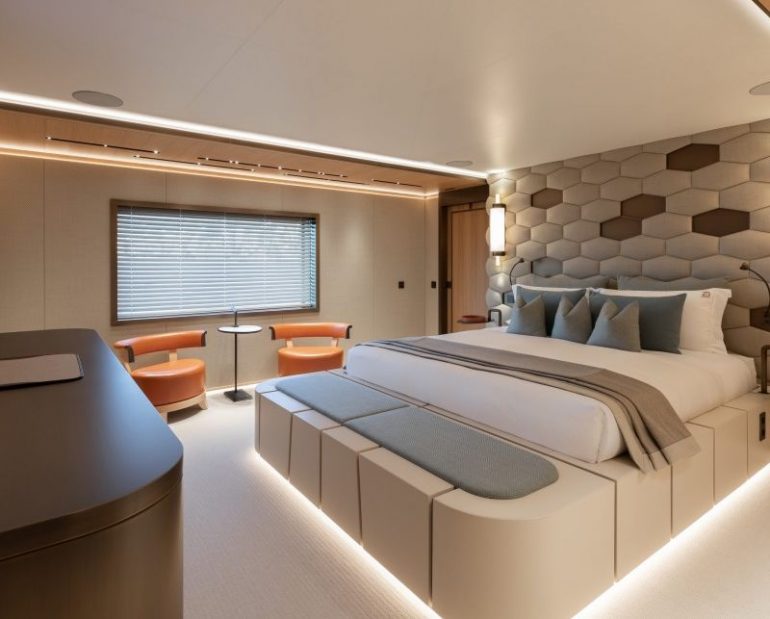 But don't be fooled into thinking that La Datcha is only a hardcore expedition vessel and not a luxury superyacht. Damen previously described the yacht as "the ultimate crossover of superyacht quality and finish with serious capability." It gets all the top-shelf amenities you'll expect from a luxury superyacht of its size. In addition to an onboard hospital, the vessel gets a Turkish spa and other five-star amenities.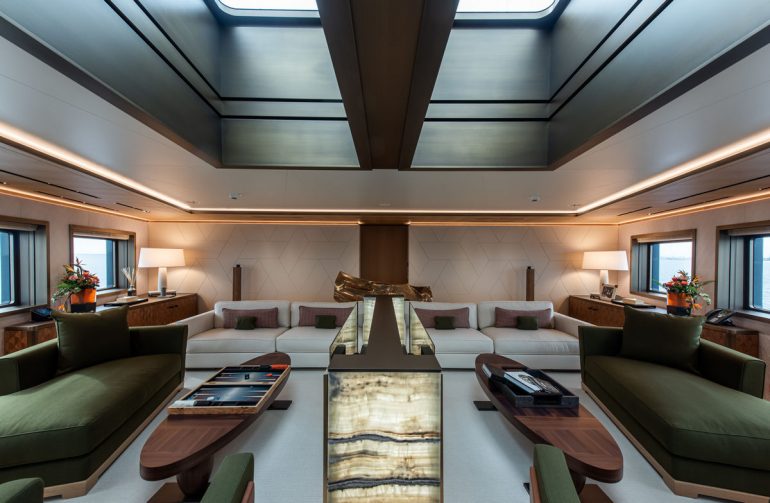 One of the highlights is a protected observation deck in the nose of the bow that offers unobstructed views of the surroundings. Before finding his name on the sanctions list, Tinkov planned on using the explorer for 20 weeks a year.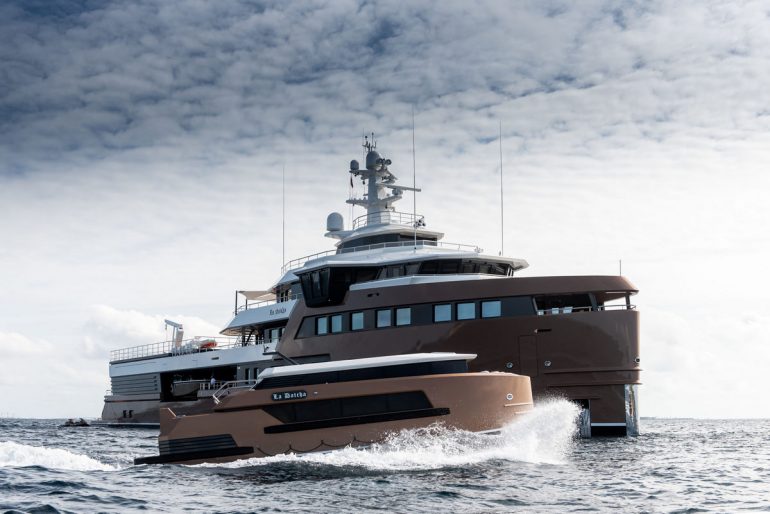 Time will tell if other oligarchs and businessmen will get off the sanctions list.