The end of Lamborghini Aventador's production run is nigh, but the Italian manufacturer's flagship supercar wants to go out with a bang. Meet the Aventador LP 780-4 Ultimae, the final version of the V12-powered raging bull that has been around for over a decade. Think of it as a greatest-hits collection of some of the finest features of all the different Aventadors we have seen over the years. And as one would expect, the last hurrah of the unadulterated supercar is the most powerful variant created to date.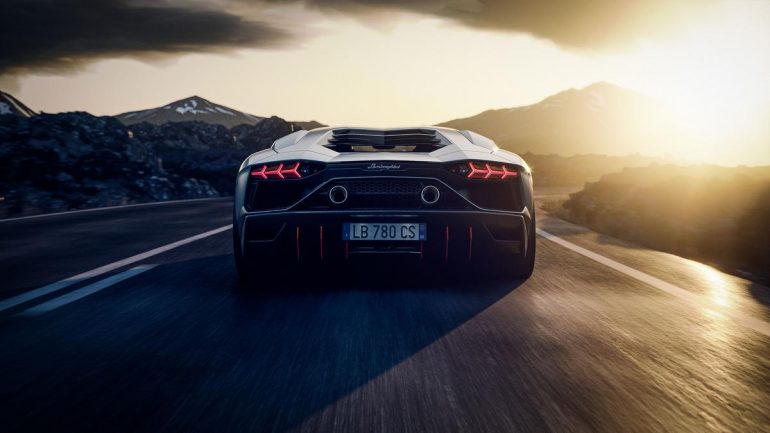 Appropriately named Ultimae (Latin for 'last'), the final version of the long-lived supercar will be a limited edition. Lamborghini has announced it will build 350 Ultimae coupes and 250 roadsters for sale globally. At the heart of the Ultimae is the same naturally aspirated 6.5-liter V12 engine found in all the other Aventador versions. However, the V12 has been massaged to churn out 769 horsepower, which is 39hp more than the Aventador S and 10hp more than the Aventador SVJ. To put that into context, Ultimae's output is just 39hp less than the Sián hybrid hypercar with a supercapacitor-powered electric motor to assist the V12.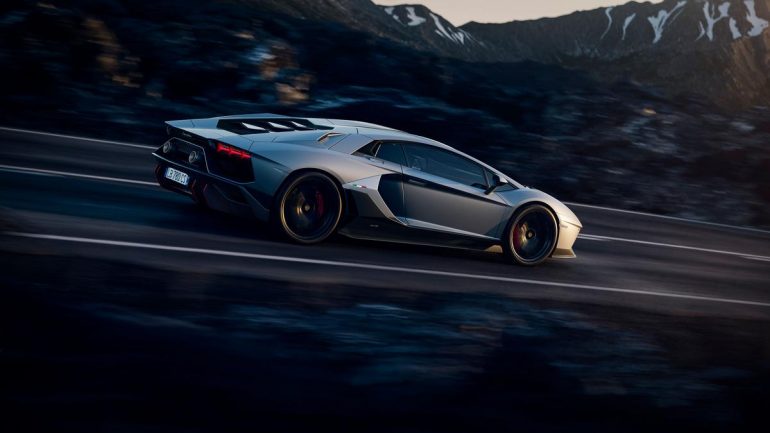 Lamborghini has managed to shave off 55 pounds of weight with the use of lighter materials. With a dry weight of 3417 pounds, the Aventador LP 780-4 Ultimae has a near-identical power-to-weight ratio as the track-focused SVJ. As for performance figures, the Ultimae coupe hits 62 mph in 2.8 seconds and 124 mph in 8.7 seconds from a standstill and can hit a top speed of 220.5 mph. The Roadster is a tad slower due to its extra weight.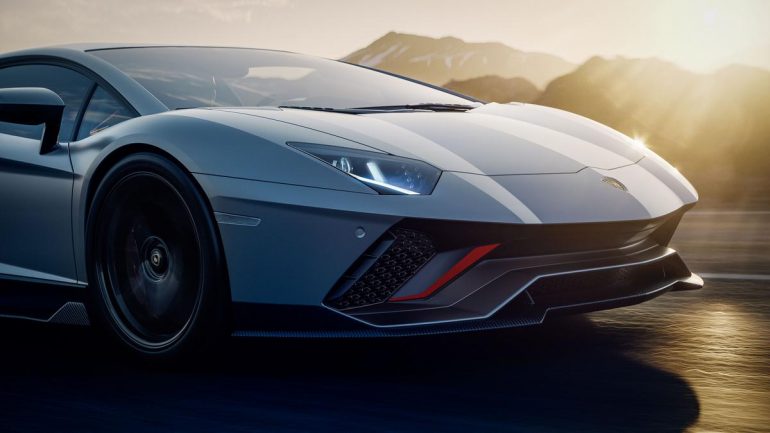 The Ultimae arrives with subtle visual changes in terms of aesthetic updates to distinguish it from the rest of the Aventador versions. It doesn't get a massive wing at the back like the SVJ that suggests it's more road-focused. The final Aventador features a new front bumper with the option of colored strakes, which can also be found on the rear diffuser. There are 18 standard paint options and another 300 color choices available through the automaker's in-house Ad Personam division. The Aventador Ultimae will make its physical debut at the Goodwood Festival of Speed on July 8-11. As for the pricing, the Aventador LP 780-4 Ultimae has a starting price of $498,258 for the coupe and $546,847 for the roadster.