The Graceful yacht is on the move to a new destination with a new name. Believed to be Vladimir Putin's second-largest pleasure craft, Graceful escaped sanctions and was recently spotted off the coast of Estonia. The $119 million luxury vessel was undergoing refits at the Blohm + Voss shipyard in Hamburg, Germany. It hit the high seas as soon as the unprovoked Russia-Ukraine war commenced. According to reports, it stayed put for months in Russian-owned Kaliningrad, with the AIS turned off like most Russian megayachts to avoid seizure. It was an anticipated move, with Vladimir Putin being on the sanctions list since day one. If caught, Graceful would have been seized. Per Daily Mail, the 267-footer is now sailing under the name of Kosatka, meaning killer whale in Russian, and also helps to confirm the Russian identity. The motoryacht is traveling north through the Baltic Sea under the watchful eye of a Russian coastguard vessel, doubtless to Putin's cradle of St Petersburg. As per MarineTraffic, the ship's location was last updated on August 30th while it was still in Kaliningrad.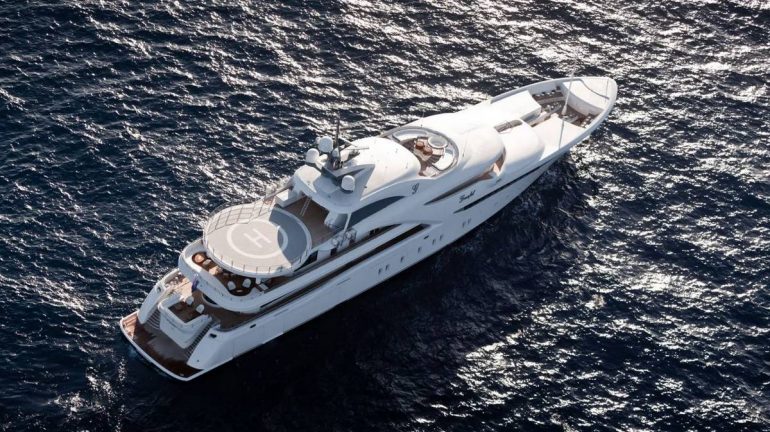 Hackers changed the destination of Vladimir Putin's $119 million yacht to 'Hell'
Putin's Graceful superyacht may have successfully avoided seizer but not the wrath of hackers. The expensive superyacht became the target of hackers who vowed to make Putin's life miserable. His fleet's call sign UBGV8 was changed to 'FCKPTN.' The hackers attacked the 'Automatic Identification System,' to make the vessel look like it had crashed into Ukraine's Snake Island and later changed its destination to 'hell.'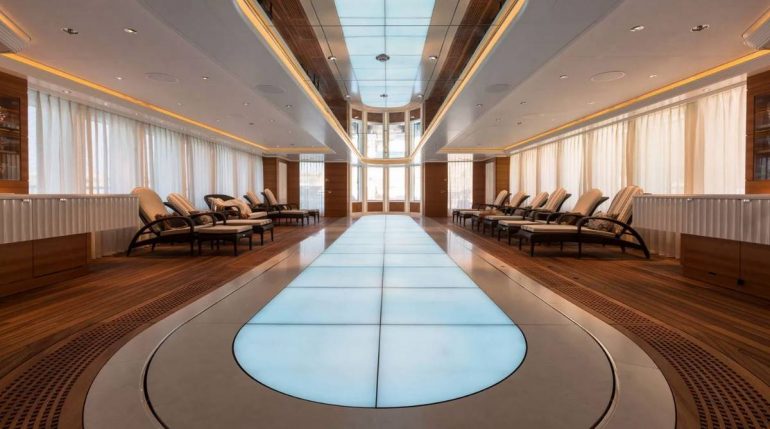 The Graceful yacht glides on safe Russian shores
The 267-footer built by Blohm and Voss with the Russian Sevmash shipyard near Arkhangelsk is back on Russian shores. The vessel was previously registered in the British Virgin Islands but now sails under the Russian flag. Graceful motoryacht boasts an array of amenities like a salon with a white Steinway piano, a library, a spa with a gym, and a swimming pool that converts into a dance floor.