Unless you've been living under a rock for the past year, I'm sure you must be aware of the crippling supply chain issues caused by the Pandemic and Russia's invasion of Ukraine, which has resulted in a huge shortage in the supply of cars. Over the last year, we've seen dealerships in the US milking the situation by adding additional dealer markups, or ADMs, to their stock, often to the tune of thousands of dollars. While the ADM on a Ford Bronco at some dealerships is barely believable, a Reddit post showing the markup on a 2021 Mercedes-AMG G63 made us cringe in pain. If we are to believe the photo posted by the Redditor, someone paid $150,000 over the sticker price for a used 2021 Mercedes-AMG G63.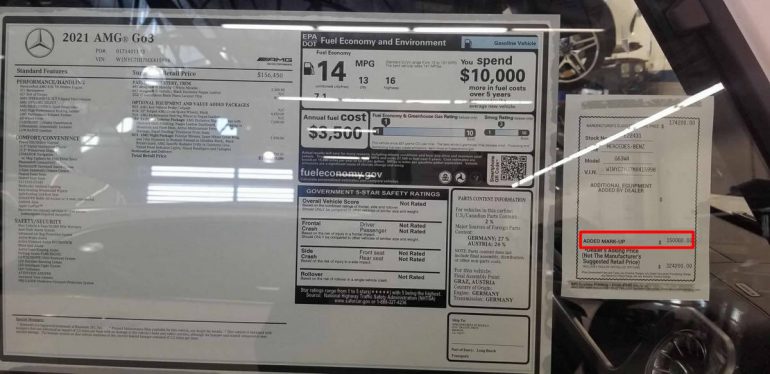 The picture was taken by a person who worked at the dealership and shows the window sticker, giving us a breakdown of the asking price for the G63. Now, we are well aware of the fact that the Mercedes-AMG G63 has lately attained the status of unobtanium thanks to its popularity which has skyrocketed over the last few years. In fact, the demand for the luxury SUV is so high that Mercedes had to temporarily stop accepting new orders at the beginning of the year.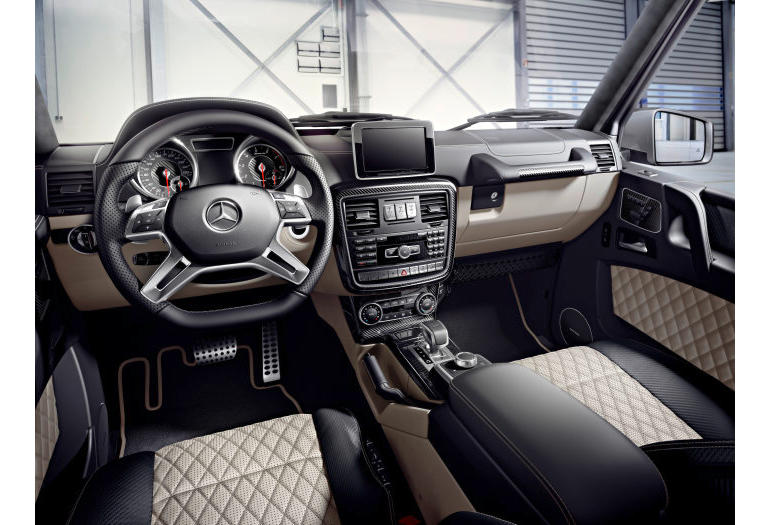 Even though you can now order a G63, forget about getting your hands on the high-performance SUV any time before two years. Obviously, the wait time is a little too much for some well-heeled buyers who are willing to pay extra to hop to the front of the line. However, paying $150,000 over the G63's initial $174,200 sticker price is simply obnoxious. For a little more than $150,000, you can get yourself a Porsche 911 GT3, which is one hell of a car. And for $324,200, the amount paid for the 2021 Mercedes-AMG G63, the buyer could have brought home a Ferrari. Madness!
[Via – The Drive]