Business oligarch Viktor Medvedchuk's $217 million superyacht, Royal Romance, became the first luxury vessel to be auctioned off to benefit the people of Ukraine. The Cabinet has now granted permission for the sale of Royal Romance, which is managed by Ukraine's Asset Recovery and Management Agency (ARMA). This marks a first for the war-ravaged nation, as it is the first time a confiscated property will be sold. The tedious process took one and a half years to finalize the procedure for the yacht's sale outside of Ukraine.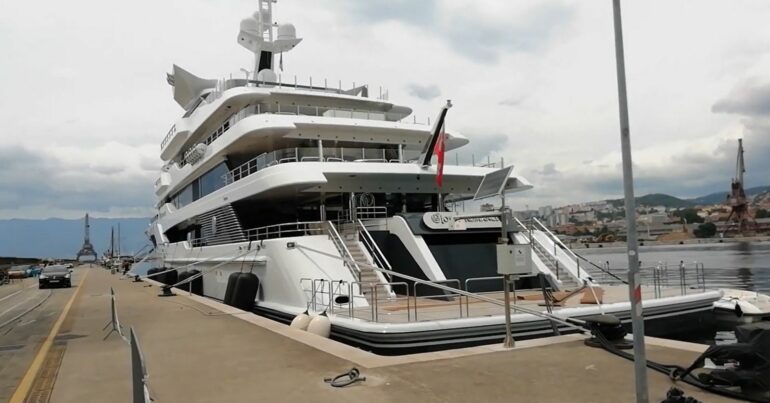 The 303-foot vessel, currently docked in Croatia, has been under ARMA's management since April 2022. Royal Romance is one of the most impressive vessels ever, making ARMA's confirmation of interest from four international auction houses hardly surprising. Another development came with the Cabinet of Ministers transferring all sales of seized property to the electronic platform "Prozorro.Sales", per Babel.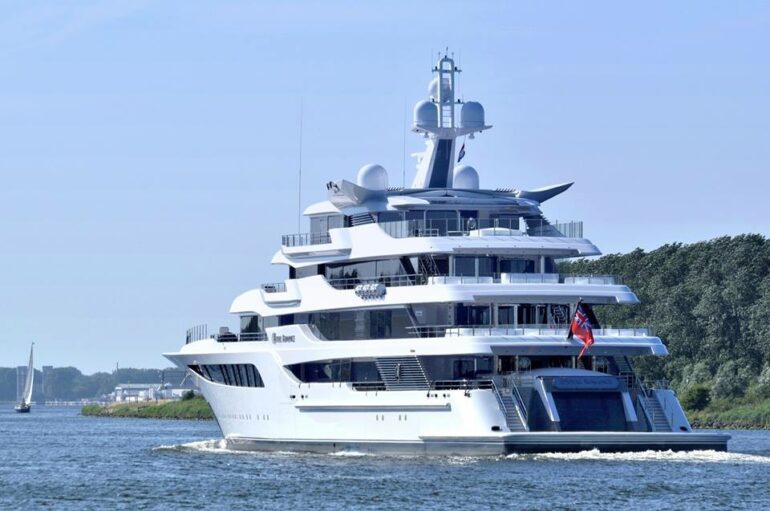 Barring any legal loopholes, the sale of this six-story ship with two elevators should be a smooth process that is already generating ample interest. The 2015 Feadship beauty, boasting interiors by Seymour Diamond, was a fully-custom build closely overseen by oligarch Medvedchuk. The luxury vessel accommodates 14 guests in 7 luxurious cabins, serviced by a professional crew of 21.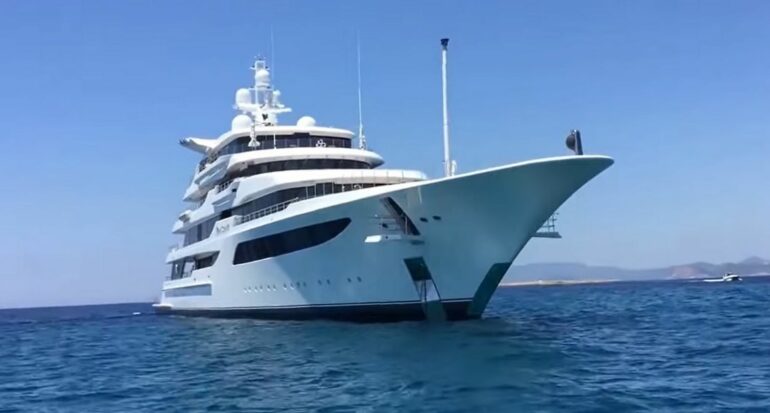 This glorious ship is outfitted with a stunning 39-foot swimming pool, enhanced by a waterfall flowing over the stern. In an unprecedented arrangement, the Royal Romance features no less than 50 multipurpose rooms across its six floors and four decks. Guests have everything they could desire, as the luxury ship comes with an excellent wellness area, including a gym, salon and spa, and a movie theater for endless entertainment.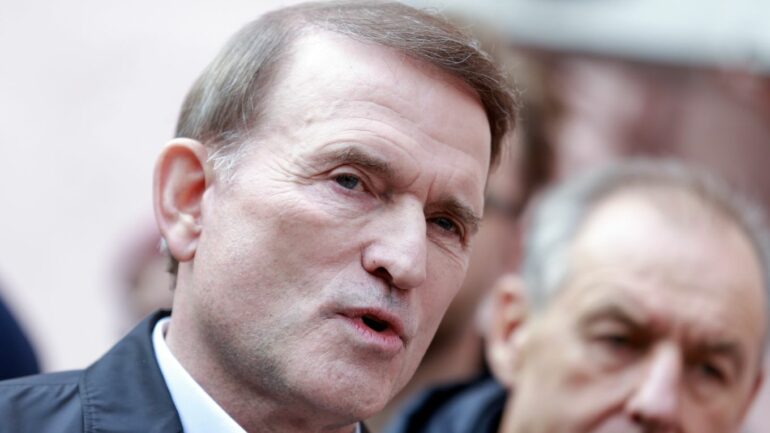 Viktor Medvedchuk, a pro-Kremlin Ukrainian politician-
69-year-old Victor Medvedchuk, aka the "dark prince" of Ukrainian politics, is a lawyer and wealthy businessman who has served in political positions since the 1990s. His net worth was estimated at $620 million in 2021 by Forbes Ukraine. The owner of the Royal Romance yacht also has investments in energy, resources, and media, and owned three Ukrainian television stations. He is considered an ally of Russian President Vladimir Putin. In 2004, Putin became godfather to Medvedchuk's youngest daughter, Darya. In addition to the seized superyacht, Medvedchuk's Bell 427 helicopter and a Gulfstream G650 business jet were seized and handed over to the Ukrainian Army.