Billionaire Shahid Khan has a penchant for sports and superyachts, so much so that he owns two of each. The tycoon, worth $8 billion, owns football teams, NFL's Jacksonville Jaguars, and UK's Fulham football club. The Pakistani-born entrepreneur also possesses two luxury motor yachts- a 223-feet Lurssen beauty from 2007 and its successor 311-feet successor superyacht Kismet. The latter, a 312 feet luxury yacht, is currently for sale, but not without its spellbinding replacement ready to enthrall the yachting world.

.embed-container { position: relative; padding-bottom: 56.25%; height: 0; overflow: hidden; max-width: 100%; } .embed-container iframe, .embed-container object, .embed-container embed { position: absolute; top: 0; left: 0; width: 100%; height: 100%; }
Project Jag hit the water for the first time on June 22 and was traditionally launched on a slipway per Boat International. Will Project Jag be a competent successor to the luxury vessel that accommodated Khan's extravagant lifestyle and his entire sports team? The 400-feet Lurssen ship positively shows promise-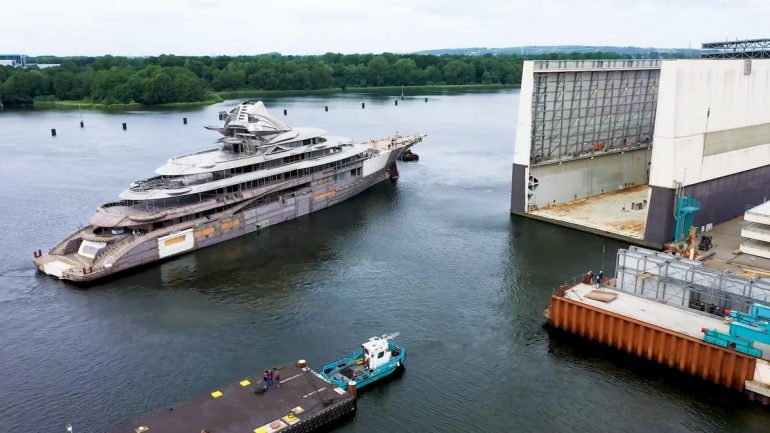 Project Jag, billionaire Shahid Khan's third terrific Lürssen superyacht-
Commissioning a third superyacht touted to be one of the largest superyachts under construction in the world is a task accomplished only by the bold with billions in the bank. It is starting to look like Khan's love for Lurssen is as profound as the oceans their ships glide on. Like Kismet, this ship brings Lürssen and Nuvolari Lenard together, boasting a sleek and dynamic build. It emulates the extended bow sprite, which in all likelihood, will flaunt the owner's trademark jaguar. The wide 61 feet beam lends extraordinary volumes to incorporate the owner's lavish lifestyle to the T.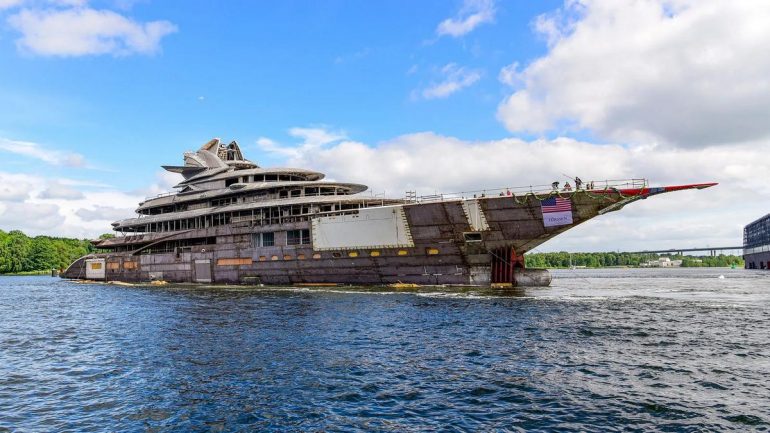 Reymond Langton pens unquestionably luxurious interiors, which the yard describes as a "beautiful, bespoke homage to the owner's lifestyle." The giant superyacht Jag will accommodate as many as 20 guests across 11 staterooms, looked after by a crew of 40. Yacht Charter Fleet shared that the beautiful boat will include all the must-haves of a megayacht, from a certified helipad, wellness center, and fully-equipped gymnasium. In addition to a well-designed indoor theatre, Project Jag will feature an alfresco cinema set-up and a host of water sports toys like seabobs and submarines.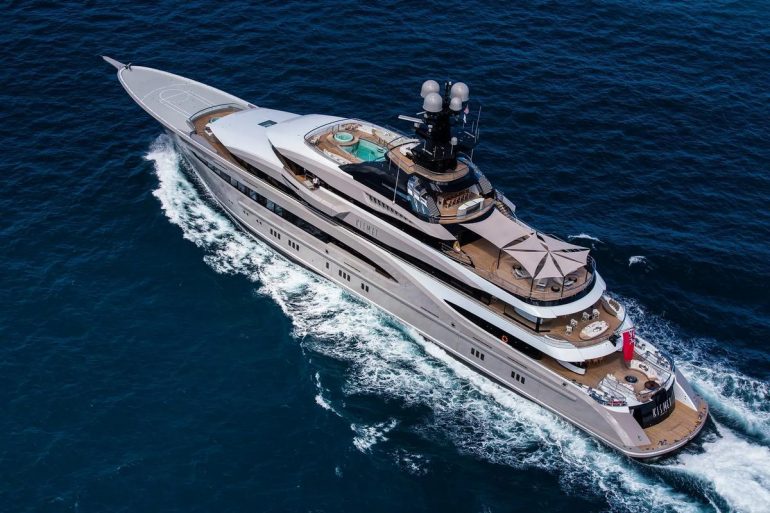 Kismet yacht is a lesson in luxury living-
Five-decker Kismet motoryacht embodied the 'Champagne & Caviar' theme. Reymond Langton didn't hold back on making the boat look absolutely divine with a double-height atrium, open fireplace, and a fully equipped BBQ on the deck.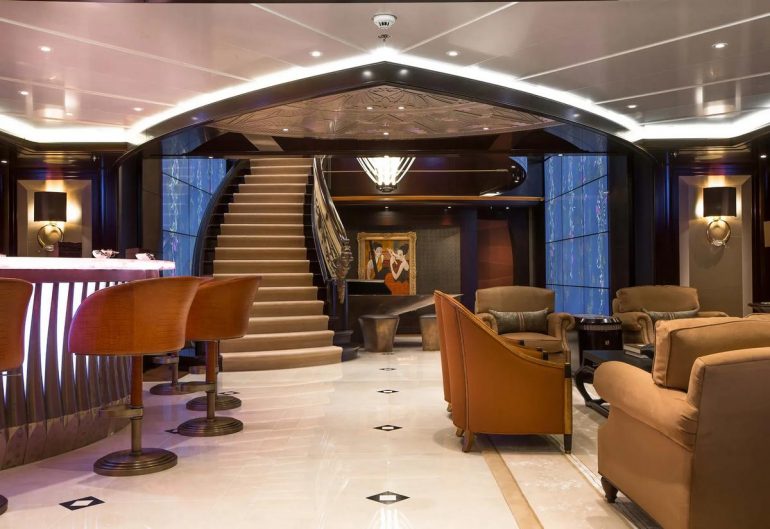 The interiors could be dubbed a lesson in Art Nouveau and Art Deco periods, while the rooms looked captivating with Japanese inspirations. The upper deck is dedicated to the maverick owner, and the lower deck caters to his guests.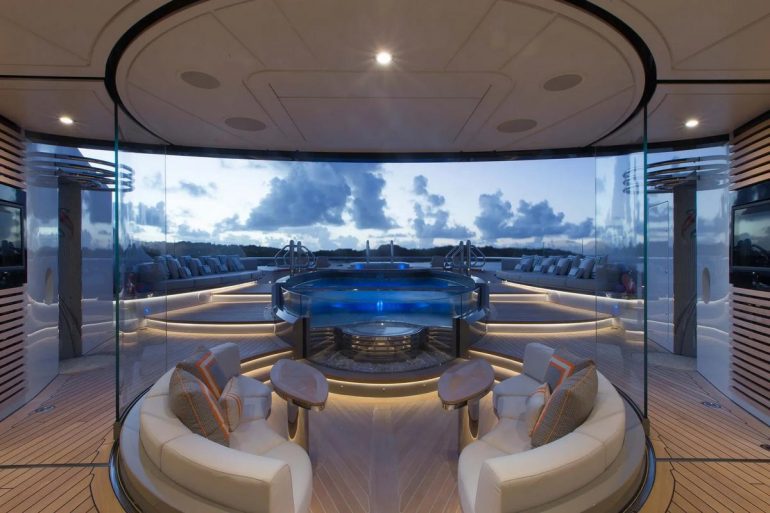 Kismet's 16 guests can indulge in an array of activities onboard, like reviving in a spa or rejuvenating in the wellness center with a gymnasium boasting an ice fountain. $200 million Kismet comes with a roomy club room that doubles as a cinema. Music royalty Jay-Z and Beyoncé rented the beauty for a vacation to Italy in 2018.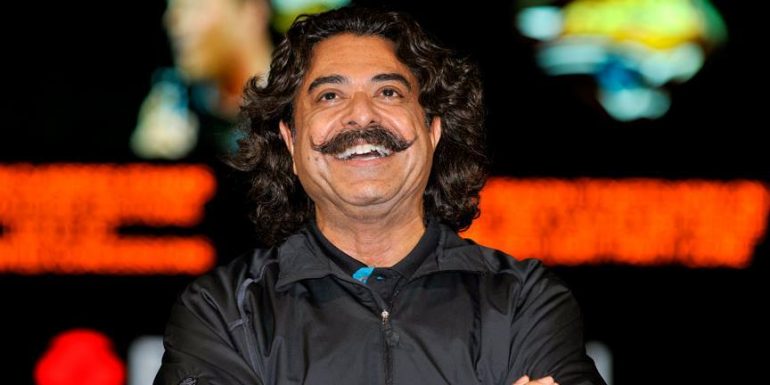 Shahid Khan is a rags-to-riches tale of a teenager from Pakistan to an American sports tycoon
Khan's absolute ambition and will to work hard (his first job was washing dishes for $1.20 an hour) aided him in making it big in the country he came to as a teenager of 16. How many people can boast of making it big in life with next to no money and a decent education (Khan graduated from the UIUC College of Engineering with a BSc in Industrial Engineering in 1971)? After completing his education, the Pakistani-born son of a mathematics teacher worked as the engineering director for the automobile parts manufacturing company Flex-N-Gate.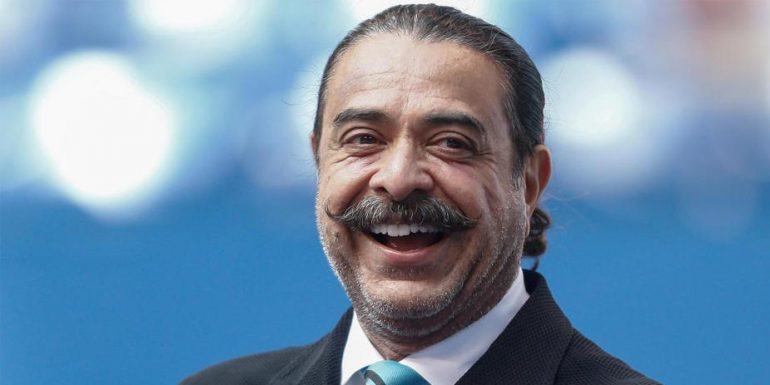 His entrepreneurial journey started with making car bumpers. He scaled from supplying major car manufacturers in the United States to becoming Toyota's sole supplier. In 2010, Shahid Khan purchased the Jacksonville Jaguars for $770 million, now valued at $1.5 billion. In doing so, the 72-year-old businessman became the first member of an ethnic minority to own an NFL team. He later purchased the Fulham Football Club for $200 million in 2013 and qualified for a spot in the Premier League in 2018. By 2019 his involvement in sports got deeper as Khan and his son, Tony Khan, became the lead investors behind the professional wrestling promotion All Elite Wrestling (AEW).