One look at Lurssen's Solandge, and you will be reminded of the stunning Amadea. The 348-footer boasts six exquisite decks with opulent interiors, while the 279-foot Solandge mimics the same magnificence with its five decks. Beyond sharing a common shipbuilder and style, they also have the same owner – Suleiman Kerimov. The world may have lost the chance to experience Amadea (seized at the time of writing), but the 2013-built superyacht Solandge, considered one of the finest motorboats in the world, is available for charter at nearly $1.1 million a week. There is plenty to expect from this floating chamber of entertainment, and the best features are discussed in detail below.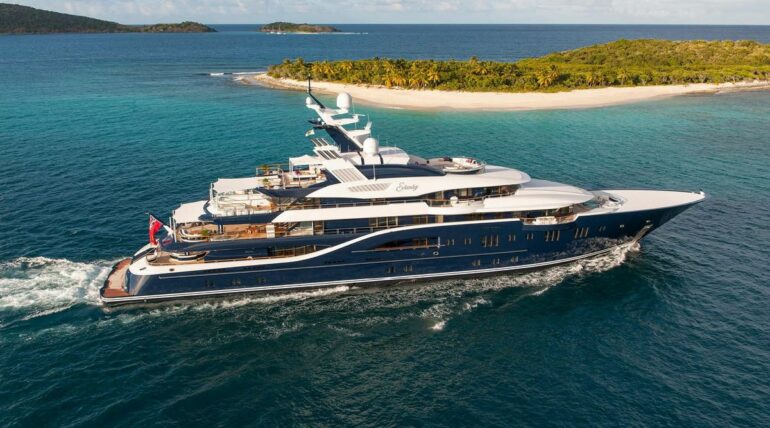 The spectacular Solandge yacht houses the incredible Tree of Life –
Interior stylist and designer Aileen Rodriguez poured her heart and soul into designing the interiors of Solandge, and it shows. Unusual layouts and choices of materials, including 50 different marble and granite surfaces along with 30 alternative kinds of wood throughout, intertwined colors and forms, and some breathtaking centerpieces, make this more than just a superyacht with amenities.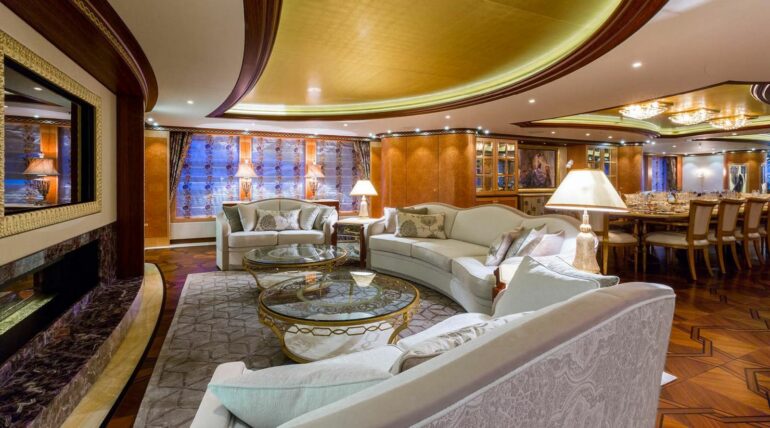 Of course, the ship has its fair share of bars, dining areas, a pool, and two hot tubs. There is ample space for an exterior cinema and nightclub with a DJ station on the top deck. Solandge also features an indoor/outdoor gym and a massive garage. Building captain Maxx Ainsworth adds, 'We were able to fit in a substantial tender garage, a full dive center, and a sauna aft with access to the swim platform.'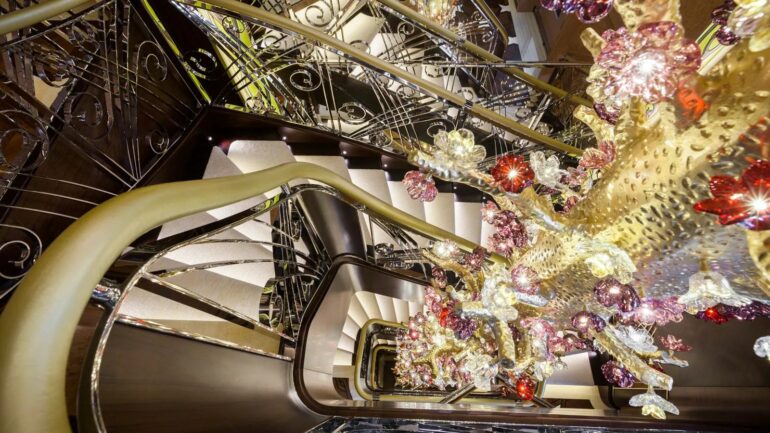 The most attention-grabbing element is not its lavish owner's suite (the apartment includes a private office, his and her dressing room and bathroom, outdoor seating, and a private spa pool with mosaic tiles) but the astonishing light installation called the Tree of Life.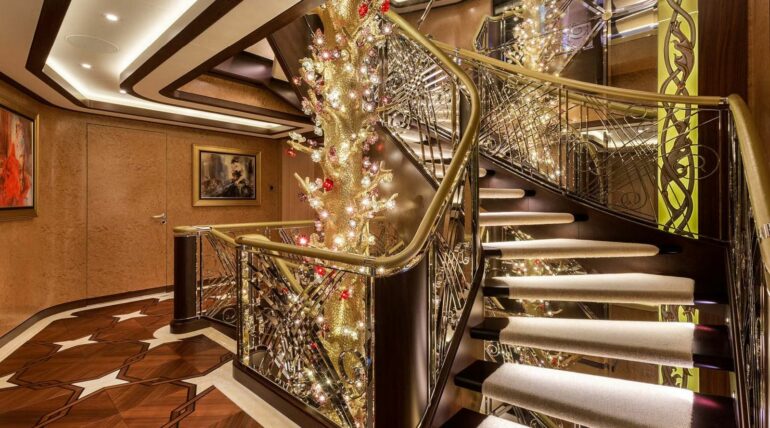 This stunning 52-foot golden sculpture reaches from the tank deck up to the upper deck and is lit by 1,200 colored Murano glass light bulbs installed on its surface. Made in California, the sculpture is encircled by a magnificent stainless steel and leather banister.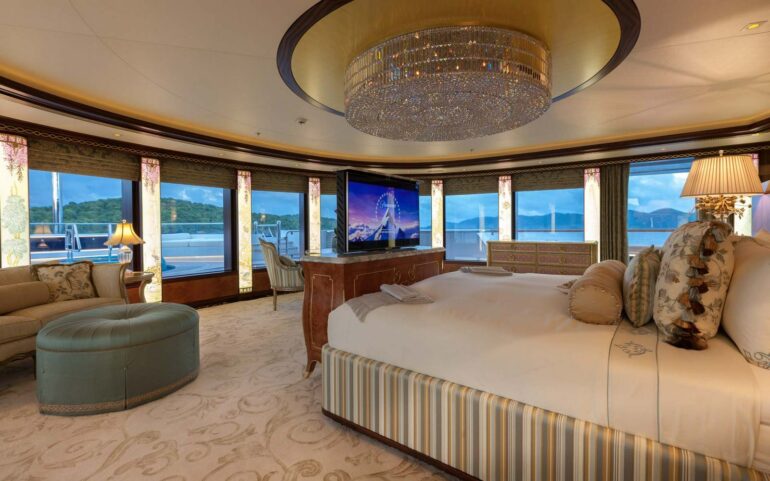 "This was an extremely challenging engineering effort, but it was worth it in the end, as it's one of the most unique features on a superyacht in the world," said Rodriguez, per Superyachtnews. "Our goal was to develop extensive outdoor and entertaining spaces, but when it came to the interiors, we wanted something very special. That's my job, to research and track down artists and craftspeople who produce outstanding work and present it to the clients and let them make the decision. What I do is listen and work really hard."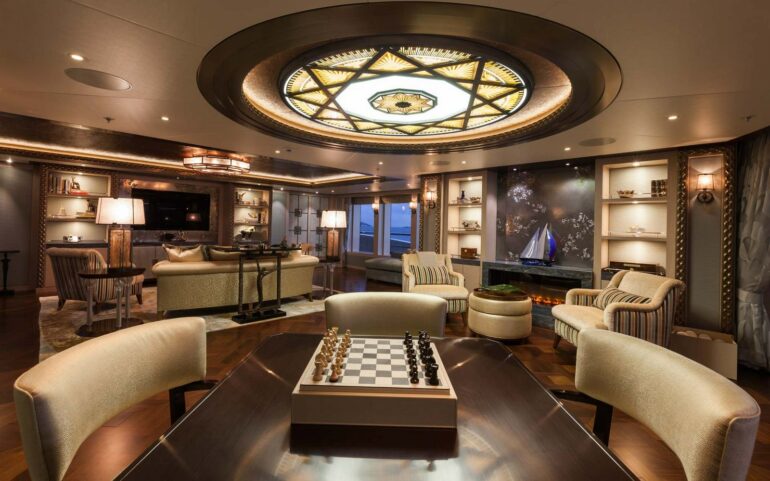 The 279-foot luxury vessel features two stunning floor-to-ceiling panels of LED-backlit amethyst quartz, a Bechstein piano, and a Venetian console table to add glamour. She sleeps up to 12 guests in seven exceptional staterooms, each with a different color scheme. The ship boasts a cruising speed of 14 knots and a maximum speed of 18 knots, thanks to an ultra-modern zero-speed stabilization system, and is maintained by an enormous crew of 29.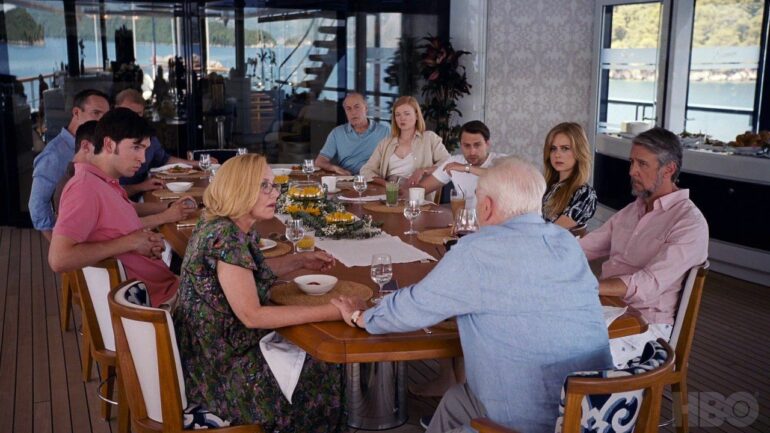 The beautiful luxury yacht, believed to belong to Amadea-owner Suleiman Kerimov, was purchased by Ex-Saudi Crown Prince Muqrin bin Abdulaziz in June 2022, saving her from the same fate as the amazing motoryacht Amadea. The $150 million Solandge provided the setting for the dramatic season two finale of the hit TV drama Succession.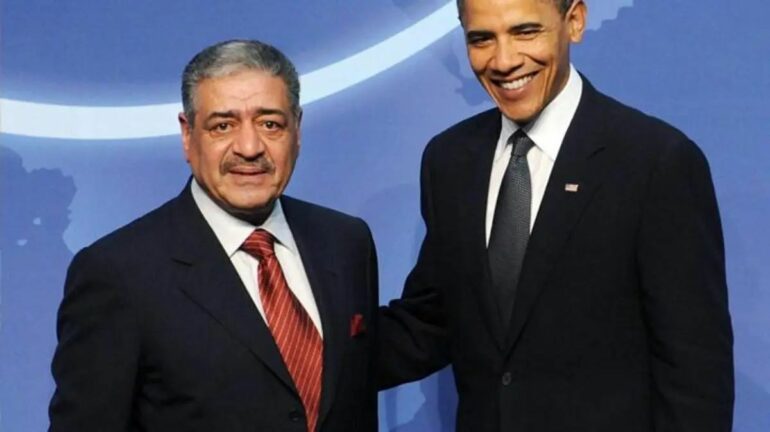 Prince Muqrin, head of Saudi Arabia's General Intelligence, owns Solandge-
The 78-year-old former Crown Prince of Saudi Arabia, Prince Muqrin bin Abdulaziz, boasts a net worth of $1 billion, according to Superyachtfan. The publication also suggested that the yacht Solandge was a gift he received when he was replaced as Crown Prince, which could be a possibility given the sudden change in ownership of the $150 million floating palace. Prince Muqrin served in the Royal Saudi Air Force (RSAF) from 1965 to 1980 and as Chairman of General Intelligence from 2005 to 2012. He is the 35th son of King Abdulaziz Al Saud and studied in Britain, graduating in 1968 with the rank of flight lieutenant. The billionaire is passionate about astronomy, reading, culture, and agricultural research. As a member of the Saudi royal family, he resides in an enormous palace near the Al-Yamama Palace in Riyadh.