Climate champion or not, there is no keeping a superyacht owner from witnessing the wonders of the world aboard their pleasure craft. Outspoken climate activist Steven Spielberg and his wife Kate Capshaw were spotted enjoying the blissful Italian Riviera from their $250 million Seven Seas Yacht. Spielberg's 357-footer is an Oceanco superyacht built in the Netherlands with umpteen amenities and luxe features, all of which cost a bomb to maintain.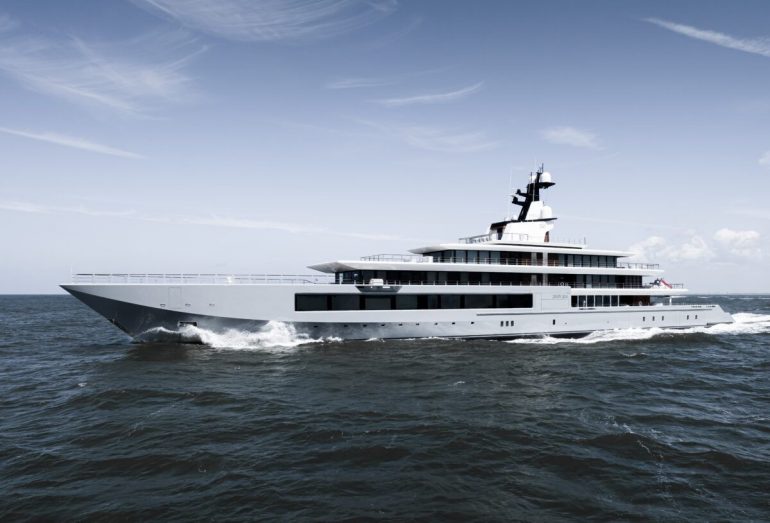 Even when not moving, a yacht that spans 357 feet can easily burn 700- 800 liters of diesel per hour. According to the WSJ, a 250-foot-long ship consumes 500 liters per hour, costing $550 in the first ten minutes alone.

The Hollywood legend's superyacht is a diesel-powered 4,444-ton vessel with two swimming pools, a movie theater, and a helicopter landing pad at the front. The couple enjoyed walking through the streets of Portofino hand-in-hand with the retired American actress Capshaw.

The film director, who said he is 'terrified' of global warming, has been termed eco-hypocrite several times. Last year, the award-winning movie maker clocked 16 trips spanning 17,000 miles on his Gulfstream G650 in one summer. In layperson's terms, that's no less than t $116,159 worth of fuel. 'I'm terrified of [global warming],' Spielberg said in a 2018 interview for his film 'Ready Player One.' 'Global warming is a scientific reality. It's not a political trick. It's a true piece of real, measurable, quantifiable science.'

The luxurious $250 million Seven Seas has been cruising Europe from Cannes to Antibes, Nice, and Portofino. The 357-foot ship looks like it is now headed towards Barcelona. It seems conserving the environment and enjoying the planet on a megayacht cannot go together after all.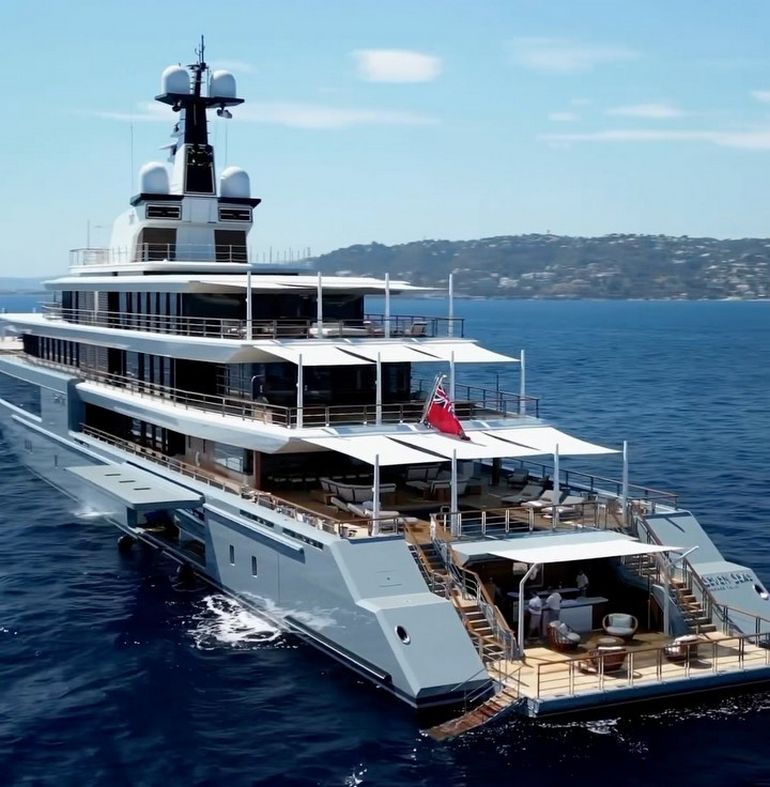 The mammoth vessel, built in 2022, accommodates 14 guests in 7 suites and gets her power from twin MTU 20V 4000 M73L diesel engines that allow the ship a top speed of 20 knots.

She succeeded Spielberg's original Seven Seas, now called Man Of Steel and owned by Canadian steel billionaire Barry Zekelman.

The new Seven Seas is the work of Sinot Yacht Architecture & Design with interiors by Molly Isaksen Interiors. Though sheathed in secrecy, Superyacht Seven Seas features an avant-garde aesthetic using natural materials and expansive glass panels. "Setting Seven Seas apart is her beautifully proportioned profile and the exquisite use of natural materials and glass on board, offering guests an unparalleled outward-looking experience," the shipyard said. "Under the unique expertise and guidance of Lateral Naval Architects, the project underwent an extensive optimization process, resulting in outstanding performance and exceptional seakeeping ability."